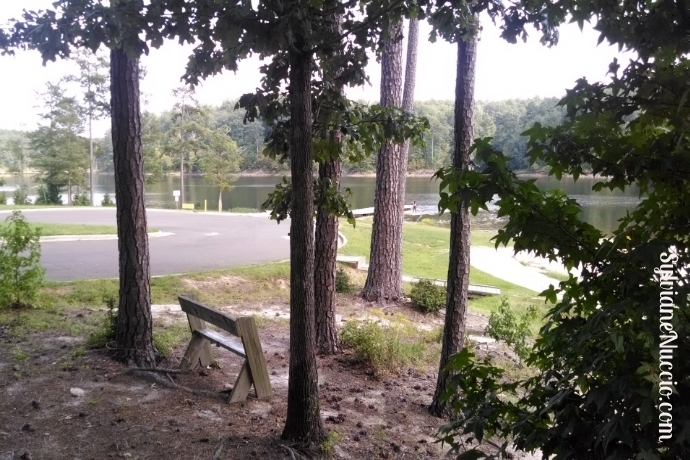 You know it's one thing to read about the law of attraction, the subconscious mind and being in alignment.
Then it's another to start understanding it.
Yet again, it's quite another when you start living it.
I went through all those phases myself.
In what phase are you right now?
Are you reading about it?
Have you come to understand it by now?
Or are you truly living it?
Right now I'm in the third phase of the law of attraction, so to speak.
I'm really starting to feel my momentum.
It actually started last year, but I couldn't feel it as much because I was grieving pretty bad.  But they were already signs that the momentum was in motion.
However, it doesn't come overnight. And the reason it doesn't it's because we don't let it.
We don't let it, because we have way too much stuff that's clogging the pipes.  But that's OK.
Let it come when you're ready for it.
How did I get Rid of an Old Subconscious Belief
If you had asked me what was my biggest pitfall not that long ago, I would have told you, it's always been waiting for the other shoe to drop.
The reason for that was because of what happened to me when I was five. The shoe dropped big time.
So I lived my whole life with that strong subconscious programming of mine without realizing how heavy it was to carry.
But lately, with the help of my coach, I've rewritten my story.  I really, literally did rewrite my life story.
I took a blue pen (as per her instructions) and a notebook, and I wrote what I want to do, be and have in 5 years from now with as much details as I could think about.
I can add, and edit that story as I go and as I please, but since around the time I did that, things have really started to shift in my head, and in my life.
I noticed that I started attracting things. Good things in my life.
I even started attracting messages I needed to hear, books I needed to read, and so on.
Most of all, I decided that there was no need for the other shoe to drop anymore.
I religiously keep doing my meditations, tapping, binaural beats subconscious programing recordings, hugging trees in the park (for the root chakra), and all that good stuff that I do on a daily basis.
That's right, I don't just write about it, I do it.
I feel that if you want to coach people about those things, you are a much better teacher if you practice what you teach yourself on a daily basis.
Anything that helps you be in better alignment with the universe is a good daily practice.  All those things have helped me tremendously.
Finally Reaching a Turning Point
During these past few months, I've had a record of small successes one after the other. But it's not by chance, it's because I learned how to focus on success more, and much less on anything else.
I am reaching a point where I am very aware of what's going on in my head, at least a good 80-85 percent of the time.  Which means that I think positive and raise my vibrations and emotions most of my waking hours.
Sometimes things may happen, or memories of sadness can surface (especially if you're still grieving). That's bound to happen at times, even when you pretty much have it together, because we are humans, and also because we are getting the results of our past sticking thinking.
When you get to a point where you are able to recognize it, though, and look at it from a higher point, you can accept the fact that you feel that way, but as you do, you will also be able to get rid of it as soon as possible.
When you catch yourself being in a bad place emotionally, you have a choice to stop right there and go in a different direction.
You can pick something, anything that makes you feel good. Something that makes you smile and use that to switch your thoughts and emotions from bad to good.
You can decide to stay with the negative thought, or you can decide to let it go.
You know what I've noticed?
The more you do it, the easier it gets.
Every morning and every moment after that, I decide what I want to think about.
I check myself often and decide quickly what thought serves me and what thought doesn't serve me.
Because you know what?
Every Thought is a Seed you're Planting into your Future
Your thoughts are the seeds, your mind is the garden, and your life is what grows in the garden.
Every thought you think now, is building up in your mind either in a positive or negative way, and grows to the point that it creates your life events, circumstances, successes and lack thereof.
Where your focus and energy goes it grows.
I had to come to the realization that I used to be so darn negative most of the time.
It was so natural to me to expect the worse that I was totally blinded by it. But sure enough, I was reaping what I was sowing.
I was planting those negative thoughts in the present, and I was reaping the negative circumstances later.
This part wasn't my fault. I grew up this way. My mother lived her life as victim of circumstances, never understanding why.
Fortunately for me, I came to learn things she never did.
This is the pattern that most people in this world live their entire life.
Even though I knew quite a bit about the law of attraction I still let my present situation rule my thoughts and thus rule my present and future.
As I mentioned in my last post, if you focus on what is, you are going to have more of what is.  If you focus on what you want, you are going to get more of what you want.
I started to feel a swift when I manage to overcome the "what is" and focus more on what I wanted.
Actually, if you don't want to have more of your "what has been" and "what is" I strongly encourage you to focus more, way more, on what you want instead.
Many of you reading this, may never have had much of a hard day in their life, and if that's the case, that's great. Keep doing what you've been doing and you'll be fine.
But for those of you who have been through less than desirable times, it's very, very important that you learn not to go there anymore.
You need to start planting good stuff in the garden of your life.
Be Grateful
Here is a very easy exercise that I would like you to start today.
Look around you and think of anything you can be thankful for (watch this video) every single day.
As you wake up in the morning, lay in your bed awake for a few minutes and be grateful for being alive, for being healthy, for being able to get up, for being able to go to work or do whatever you have to do that day.
I do this every single day.
As you may know if you know me well enough, I love to walk in parks. I do that on pretty much a daily basis. And as I walk, I give thanks for this abundance of sun, fresh air, the trees, the millions of leaves on the trees.
In the winter where I don't see the leaves I give thanks for the millions of branches on the tree that will give birth to the leaves in the spring. Sometimes, I even look at the little pebbles on the side of the trails and I give thanks for the millions of pebbles.
Yes.
I do that every day.
You know what that does to me?
It puts me in a very good place. It raises my vibrations as it puts me in a grateful mode.
As per the law of attraction, a grateful mode brings more and more good things to you.
Here I'm going to end this article with something from Ester Hicks as per the teaching of Abraham.
If, every morning for the next 30 days, you begin you day by saying: I intend to see; I want to see; I expect to see, no matter where I am, no matter what I'm doing… I intend to see that which I want to see, you will change the momentum of your life experience.  And all things that now displease you will be gone from your experience and will be replaced by things that do please you. It is absolute. I is law.
Try it. It works!
Oh, and leave your thoughts and comments below too!