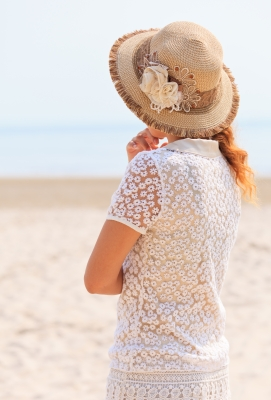 Considering what I'm going through these days, I couldn't find a better topic than the topic of grieving to discuss on my blog today.
This summer has been a summer of loss for me. I've lost both my mother and my pet child, and it's been pretty tough to lead a normal life around here.  Some days went by like on a robotic fashion, and some days have been full of sorrow and crying. Sadly, this is part of life, because life is also about loss.
A very popular French singer named Edith Piaf (that many American people know) once said; "there is no worse pain than emotional pain." She knew what she was talking about, I'd tell you that, because she had been through quite some of that in her rather short life (she died at age 47).
Grieving the loss of a loved one; may that be a two legged on or a four legged loved one can be very hard, and the grieving process might be a hard one to go through.
The truth is that no matter what our faith and ways of comfort may be, we will still miss that being that is no longer with us.  We can't see them, touch them, smell them, hug them or kiss them anymore, and that alone can translate in a huge vacuum that may last for a while.
However, death is not the only cause of grief; there are many others out there with can include:
Divorce
Loss for a romantic hope
Loss a friendship
Someone close terminal illness
Retirement
Loss of job
Miscarriage
Selling a home
A friend or family member moving away
All the above and maybe a few more that I'm forgetting can be cause for grief. I can tell you that I've experienced at least 3 of such grieving factors in my life and they can all send the same uncomfortable strong emotional feelings of deep sadness.  That said, however, losing someone who died is probably the strongest one of all.
So, what type of behaviors and feelings are OK when grieving? Well, the truth is that there is no specific how to book to follow. Each individual is allowed to grieve in his or her own way as you will understand in this post.
Bogus Facts About Grief
Now, I hope that you've never actually READ about such bogus facts about grief, but we certainly hear people mention them at times. Such bogus facts may include:
Grief should last about a year
There's a reasonable time to grieve
You should be strong and it will help with your grief
You should grieve a certain way depending if you lose a human or a pet
There is a specific acceptable way to grieve according to whom or what you've lost
Stop crying and it will get better faster
You must accept it already
All of such statements are really bogus. There is no right or wrong in the way people grieve – some cry, some don't, and some people go over their grief faster than others, but trying to force someone to feel what we don't is not a good or even healthy way to help someone who is grieving.
As a matter of fact, if you were to force yourself into being or reacting in a way that's not you, you may only set yourself up for some huge guilt trip down the road.
So, first rule of thumb when you grieve, no matter whom or what you're grieving, do not listen to other people trying to tell you how you SHOULD feel. That's the most ridiculous thing in the world.
If you're telling someone who's grieving that they actually shouldn't feel the way they feel, you're actually making them feel guilty on top of their grief. Not a good thing at all, wouldn't you think?
What to Expect when you Grieve
You may or may not experience the different feelings on the following list as you're grieving, and the reason why is that grief is a very personal thing, and may truly depend on your personality, upbringing, and beliefs.  However, people who do grieve, in general, would most likely experience some of the following emotions:
Shock
Disbelief
Sadness
Depression
Physical symptoms
Guilt
Anger
Fear
Anxiety
When my mother became a sudden widow at age 37 she went through shock/disbelief, sadness, anxiety, and depression.  The depression part lasted over 2 years.  Even though I was just 5 years old when it all started, I remember it all very clearly.
The week my Sophie (my cat) died I spent 4 days in my bedroom, and someone tried to tell me that it wasn't good, but while this was meant to be a positive and comforting statement, it actually wasn't (as per what I mentioned above).  If what you need is lock yourself in a bedroom for a few days, then that's what you should do.
When grieving there is no point in FORCING yourself to do what you don't feel like doing, especially the first week or so.  For over a week I went to bed before 8:00 PM, because that's how I was dealing with my grief best, so that's what I did. I didn't task myself if it was good or bad. It's neither. It's just how I handled it best for ME.
Whatever your feelings are when you lose someone you love is one hundred percent fine. There is no right or wrong. Make sure you remember that.
Look for Comfort
Now, let me tell you that first. If you are looking for comfort in your grief – and you should – just make sure you do that with the right people, because if you don't, rather than making things better, it will make them worse for you.
Only about an hour after Sophie had passed away, my good friend Adrienne called me.  Why did she call me? Because beside the fact that she's such a good friend she TOTALLY knew what I was going through, because she knows that I loved my four- legged child just the same way she loves hers.
We are SO on the same page on that one, that there is no question what-so-ever that we would be a comfort for one another. We cried together and we talked about our lost furry children.  It was very comforting to me.  Especially for the loss of a pet, someone that doesn't TRULY understand how much you've loved your pet may say the wrong thing, but I already knew that Adrienne was exactly the right person to talk to that day.
If you are the one trying to give comfort to someone grieving, do not ever tell them the way they should feel or the way you think they should feel.  Who are you to tell them that?  Be understanding, let them cry as much as they need to, and deal with it in the way they are comfortable with.
Few things that you can do are:
Tell them that you're there for them whenever they need
Ask them how you could help them
Pray for them
Check on them sometimes
Grieving is not a comfortable spot, by any means, but at least if we are allowed to grieve  in peace being surrounded by people who understand better what one goes through it's a plus.
Acknowledge your Grief
Trying to camouflage your grief won't make things any better. On the contrary, in the long run it may lead to extreme anxiety and depression, even health problems and substance abuse.
Don't let anyone tell you how to feel.  Every person is different and every loss is different. Don't let anyone tell you how you should feel, and don't feel guilty about what you fell either.
Remember that telling someone how they should feel is actually an oxymoron, because what you feel is what you feel and saying that you shouldn't will not change that.  Your grief is your own.
Grieving can be a bit of a roller coaster for a while. You will have some good days and some bad days.  As time goes on there will be more good days than bad days, but at first it will me more like the other way around. Don't feel guilty about that.
At the beginning of your grief you may even feel some guilt every moment you feel happy or laugh, but don't worry, you're not crazy, it's a normal part of grieving that well also get better with time.
Understand grief for oneself and for others is very important, because we all will go through some type of grief in our life time.  The video below has got some great tips about grief as well. Take a look
Please, leave your thoughts and comments below.
Photo Credit: FreeDigitalPhoto.com