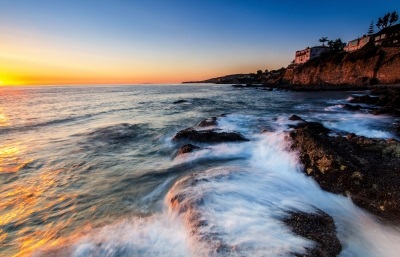 Have you ever tried any form of brain wave entertainment?
Actually, I'm not a big fan of the term "brain wave entertainment," because novice individuals may be thinking that it's just some type of "entertainment" device for the brain, while it really is exercise for the brain, to help it perform at its peek.
Sounds, tunes, music, and spoken guidance specially designed to improve your brain function at a conscious and subconscious level.
In any case, if you are still confused about brain wave entertainment, or don't know where to start, let me help and guide you with this post that I am proud to call my Ultimate Guide of Brain Wave Entertainment, because I haven't found a single blog post out there that has them all together at once and in so many details.
What are my Credentials on Brain Wave Entertainment?
I've been interested in personal development materials since the mid 1980's, so as soon as the internet allowed for easy access to personal development devices such as brain wave entertainment, I was naturally attracted to it.  I can say that I've tried just about every single type out there over the years, especially since 2006.
If you decide to try any one or all of them, you'll see what fits your personality best, and what works better for you.  You may love one and dislike the other, or you may just prefer one over the others.  Or, like me, you may want to use them all in a rotation fashion or depending on what you want to work on.
I also want to add that while some are similar in purpose and results some some also work the brain in different way. But either way, they were all created to improve our results and life.
Either way, only if you get to know them all and try them all will you be able to tell for yourself.  If you do, you will be able to become fully knowledgeable in order to make an intelligent choice, and stick with what works best for you.
I always recommend at least one of those brain wave entertainment devices to my clients according to what I feel fits best for them.
In this post, we are going to discover more about the following brain wave entertainment tools…
Holosync

Binaural Beats

Isochronic Tones

Lucid Dreaming induction

Self Hypnosis

NLP (Neuro-Linguistic Programming)
Holosync
I'm not going to write too much about holosync here, since I've written an entire post about this subject notlong ago.
As a brief review, holosync sounds are designed to help you meditate fast and get results faster than with traditional meditation.
Holosync has been proven to help users with calming effect, focus and concentration, memory, better control of mood swing, and overall improved achievement.
The Holosync expert is no doubt Dr. Bill Harris, director of The Centerpointe Research Institute.  They have different levels and options of recordings you can choose from, and they assist you along the way if you choose that opption.
For more details about Holosync, please, refer to my post on this topic.
The positive effects of Holosync include:
More happiness
Better focus and concentration
Improved memory
Heightened mental abilities
Stress reduction
Mental, emotional and physical well being
More confidence and motivation
Better sleep
Deep meditation
Binaural Beats
Binaural beats are probably the oldest meditation/brain entertainment wave recordings on the market.
There're called binaural beats because they are specifically designed beats and pulses that stimulate the brain.  Before you listen to binaural beats it's a good idea to drink a full glass of water.
Binaural beats have been around for about 12 years, and you can now find some complete recordings of over an hour of sounds on YouTube for free.
Over the years, binaural beats have been improved and some people have reported that they've seen incredibly positive results listen to binaural beats on a daily basis.
Binaural beats recordings has the widest collection of brain wave entertainment devices out there, so your only dilemma is to pick what type of sounds you feel more comfortable with by trying several of them.
The only down side is that it works only if you are able to hear with both ears, as it works with headphones.  Binaural beats doen't work without headphones because a different sound comes in each ear just like holosync.
If you have any type of hearing problem in one ear, however, there is another form of brain wave entertainment that will work for you called isochronic tones which I'll discuss next.
The benefits of binaural beats include:
Relaxation
Improve memory
Increase release of endorphin
Lower blood pressure
Improve focus and concentration
Improve deep meditation
Improve mental, emotional and physical well-being
Isochronic Tones
It could be said that isochronic tones is the little younger sister of binaural beats, but instead of working with two sound stimuli it works with only one. So, there is no need for headphones with isochronic tones, and it works perfectly for anyone being hard of hearing in one ear, or if you don't like headphones.
Experts are saying that Isochronic tones are, as a matter of fact, more efficient than binaural beats, but for me I haven't yet personally noticed a difference between the two.  In any case, they both work great and I tend to alternate them to get the full benefit of both. However, if you want to use only one or the other that's perfectly fine too.
The way Isochronic tones work is by displaying a pattern of pulses and tones with an intensity going from low to high which improves brain efficiency.
Isochronic tones benefits include:
Better concentration
Mood support
Stress reduction
Motivation and energy
Deep meditation
Help for visualization
Stress and anxiety reduction
Overall better performance
Lucid Dreaming Induction
Something that can really help you in your waking life is working on your dreams.  Yes, that's right!
But not just any dream. I'm talking about lucid dreaming. While this is not a post about lucid dreaming, let me explain briefly what lucid dreaming is and how it can help you. (I'll be writing a complete post about lucid dreaming in the near future).
Lucid dreaming is the ability to "awaken in your dream" and control it as you wish.  Needless to say that lucid dreaming takes practice and dedication, but if you ask me if it's worth the effort and time, I'll say, YES, without the shadow of a doubt.
I read my first book on lucid dreaming back in 1994. It was a book by one of the most knowledgeable experts on lucid dreaming; Dr. Stephen LaBerge who has been a lucid dreamers for decades.
The two books that I recommend from him, because I've read them both myself, are Exploring the World of Lucid Dreaming and Lucid Dreaming. The second one on has a bonus CD where you can be introduced to "Present State of Consciousness and Lucid Dreaming Consciousness," "Reality Test," "Trance Induction to Lucid Dreaming (day and night version)" and "Mnemonic introduction of lucid dreaming."
There is also a book that you can get in audio version called A Field Guide to Lucid Dreaming by Dylan Tuccillo, Jared Zeizel and Thomas Peisel.
You can get any of those items for a very low price on Amazon.
I had my first lucid dream back in 1994 which I attained mostly due to what is called doing "reality test" exercises that I was doing all throughout my day. And one day, wow, it worked.  I had a dream, and became conscious in my dream just a couple of minutes before I wake up.
When you'll have your first lucid dreams, you'll probably wake up almost as soon as you become lucid. It will take a bit of time and practice to stay asleep as you lucid dream.
The feeling of lucid dreaming alone, without even talking about the benefits of your waking life, are extreme peace, happiness, and feeling powerful.
What are the benefits of lucid dreaming?
Even though there's still lot of mystery about dreams, one thing is sure, dreams exist for a reason. Actually for more than just one reason.
Dreaming is also highly linked to our higher self.  I had two extraordinary dreams in my life. One was telling me something that happened two days later, and the other revealed to me a secret about my then fiancée (now ex-husband).
Dreams can also show you who you are in your waking life.  If you are a scared person, you're going to have a lot of scary dreams. If you are an anxious person, you probably will have lots of nightmares.  If you are at peace, your dreams will be more of the peaceful kind.
The clearer you mind is the more likely you'll be able to have lucid dreams easily.  However, the whole purpose of being introduced to lucid dreaming is to teach you how to become a lucid dreamer by doing some specific exercises that touch both the conscious and the subconscious mind.
Lucid dreaming will help you with the following and more…
Be happier
Have more control over your life as whole
Be more productive
Be more balanced
Be calmer
Be more effective in your day to day tasks
Have more insight
Develop your talents
Help you discover new ones
Self Hypnosis
Self hypnosis recordings are recordings which include both soozing music and a voice giving you instructions to induce a hypnotic state.
For those who are still confused about hypnosis, it's absolutely safe and only beneficial.
Hypnosis recording will never make you lose control of your mind or anything of the kind. As a matter of fact, self hypnosis recording work only if you are still conscious and hearing the recording. If you fall asleep it will just not work as you brain will be sleeping and not in a trance which are two different things.
To me the expert in self hypnosis is Victoria Gallagher which recording you can find on the right margin of this blog, but you can also get free little sessions on YouTube just by typing her name or self hypnosis in the search box.
Self hypnosis can help you with whatever you may want to improve of have. Each self hypnosis session can be very specific for what you want such as…
More peace
More money
More clients
Better relationship
More productivity
More insight…
NLP (Neuro-Linguistic Programming)
I love NLP recording and I've been using some of the ones created by who I consider an expert of NLP recording, Jon Mercer, MA.
NLP recordings are various commands that are said at the same times and fed differently in each ear in a fashion that is basically very difficult to capture by the conscious mind, because the commands are created to slip directly in the subconscious mind.
NLP strategies/recording  have proven to work so well that they are used by sport people for better performance and of course by many other people who want to make a difference in their life fast.
I have been listening to NLP recording for about 2 years now and I've seen some improvement in a lot of areas of my life because of it.
If you have never heard a NLP recording you can check the one below (with headphones).
The benefits of NLP include:
More self confidence
Better performance
More energy
More creativity
More money
The end of this post doesn't mean that those are the only
brain entertainment tools
, because there are more out there, but those are definitely the most popular and used ones, and the ones that I use myself.
Even though I wish I had more time to use them all each day, I use them all in a rotation fashion as each one of them work better when used daily for an extended period of time.
Image Credit: FreeDigitalPhotos.net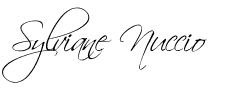 I hope you enjoyed this post, and will start applying those tips now. Please, let me know what you think and add your thoughts down below in the comments.
If you found this information valuable and would like to share it, you should add the RSS feed of this blog to the social media sharing platform of your choice.
The feed is https://www.sylvianenuccio.com/feed/
Don't forget to add "via @LifeCoachingPro" to tweet, so I can thank you.