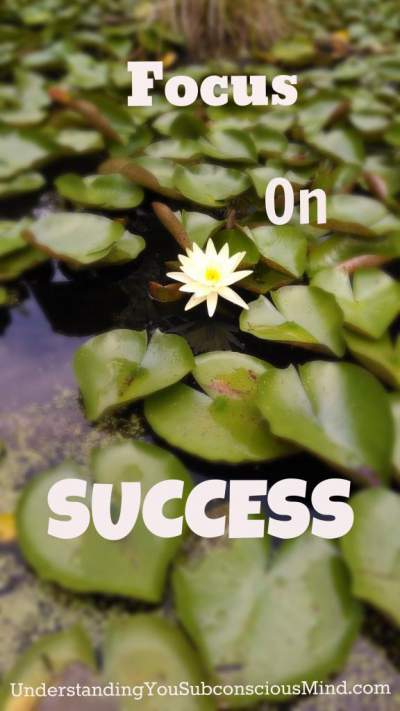 I would be lying to you if I didn't say that I've asked that question myself over and over.  As a matter of fact, for the longest time, my very situation was proof to me, and unfortunately to others, that I wasn't attracting the right clients to my business.
Lately, however, after having spent a lot of soul searching time, while working very hard with personal development tools on a daily basis, some clear answers started coming to me, and I began to observe a shift in my business.
Now, because of needed discretion I can't reveal everything here on a post that anyone can find and read, but I wanted to let you know that some wonderful things are starting to happen and I anticipate some great positive changes in my life before the year is over.
As I was being my own guinea pig in analyzing why the heck I wasn't attracting enough of the perfect clients for me, I realized that it wasn't due to one factor only, but several factors which when combined may bring about a stuck situation type.
Something that you need to always keep in mind is that when something goes to either the right or the wrong direction it's rarely due to a single factor, but several.  It's often the combination of more than one reasons that bring results.
Let's see how that works…
Negative Results are not Necessarily due to something Big
Back in 2003 a small plane with 21 people, including the crew, crashed in the small Charlotte, NC airport.  The crash was due to what may seem to be two very small details. A) The tension of the cables that control the elevators of the plane were not set properly, and B) the pilot and first officer had wrongly calculated the total weight of the plane, due to an underestimation of the passengers and luggage average weight. They were off by a mere 580 pounds.
If the plane had encountered only one of these problems at the time, no crash would have occurred, but it was the combination of the two together that provoked the crash.
In this case a simple cable tension and 580 pounds killed 21 people that day.  The reasons of this catastrophe seemed very small, but they were actually a big deal.
Those Rules Apply to Everything!
It's this accumulation of small details that if left unchecked will get you stuck forever in a life of near misses, and never achievement. In order to move forward you MUST take a look at yourself and see what "cables need to be tuned up," and what "extra pounds," need to be taken off in your life.
Here are three areas that I want you to look deep into, in order to see if the reason why your business is stagnating and why you're not attracting the right clients to you.
The Not Deserving Issue
A very wide spread issue that many of us have is that of not deserving.  As you read this you may be negating this saying, no I don't have any issue with deserving, but I'm here to tell you that if you have talents, if you're bringing value, if you have potential for grows in your business, if you are well establish enough, either online or offline and you still are not where you need to be with your business and finances, it's is because you have some type of not deserving issues.
No matter how much you may be trying to deny this, doesn't make it any less true.
For most of us, our deserving issues are deep down into subconscious land, and again it's not even due to only one single factor, but most probably several. So, it's well embedded and most likely to stay, unless you…
1)      Become conscious of that fact
2)      Do something about it
Not Making the Decision
One thing which I realized has been keeping financial success at bay for me for the longest time is a simple factor. One that may seem so insignificant that we simply disregard it, until we feel like we're about to cash and burn. That one little "insignificant" thing is the not making the decision.
When you mentally make the decision to achieve something, it gives it wings, so to speak.  When you finally make the decision, it provokes a psychological and physical rush that will make things happen. The universe rewards decision makers.
When you finally make the decision to BE whatever you want to be, it simply opens the doors. Not because of some magical tricks, but because a simple decision making induces mental and psychological effects that are bound to create a reaction.
Now, don't forget that it works for negative stuff just as well too. That's why so many of us are somewhat unsuccessful. It's that same little details that's responsible for our lack of success. We are making the decision not to be successful. Not always a conscious decision, granted, but a decision nonetheless.
If you don't make the conscious decision to attract the right clients once and for all, it may never happen.
Not Trusting your Value
Another things I've been guilty of practicing too, is underselling myself because of not trusting in my value enough.
You undersell yourself by not trusting enough in your craft, and thus giving your services away by charging too low or accepting clients that can't pay well for your services.
The danger of underselling yourself is that it puts that law of attraction machine in motion, and you start attracting broke clients who can't pay you.  Then, in turn, you become broke too, because all you have is clients that can't afford much while they still suck your time an energy just the same as those who would pay you high dollar.
Of course, this is somewhat related to deserving issues and lack of decision making.  As a matter of fact, these three "want to be insignificant" factors are all related in a way. In some cases, fixing one will automatically fix the other two.
Now, let's see how we can do that.
How to Find out if you have Deserving Issues/Beliefs
Since this is a well hidden issue for most us, you are going to need to bring it out in order to catch it, and get rid of it.
Two tools that you can use to do this are EFT and/or a pendulum (catch the videos here).  I've talked about the benefits of EFT (Emotional Freedom Technique) and pendulums in previous posts that you may want to go read before you start doing this.
The other option is to consult a coach.  If you want me to help you figure out your deserving issues and beliefs and get rid of them, just contact me.
Here are some EFT Tips to Get Rid of Deserving Issues
When using EFT emphasis your negativity and tap it away with statements like these:
I am not deserving, I was taught that I'm not deserving
Everything in my life has shown me that I'm not deserving
Haven't I've been bad at times to deserve such thing as high paying clients?
What about if I wasn't deserving?
Isn't the fact that I am where I am now proof enough that I'm not deserving?
Tap all the negative statements that comes to your mind about NOT deserving for about 2-3 minutes and then stop and listen to your body.
When I did that, what I felt is some tension in my chest area. If something like that happens to you it means that such statements actually ring true to you. And there you have your answer already.
So, what do you do then?
You do another round of negative statements and then you keep on going with positive ones that should sound like this…
What about if I was deserving after all?
Who says I'm not deserving?
I may well be deserving all I want after all!
In fact, I know I'm deserving great clients that pay me very well
In fact, I know that I am attracting the perfect clients for me …. Etc.
How do you Make the Decision?
When it comes to make the decision to be more successful aka attracting more or better clients, you need to make the decision that you will. You need to make the decision to BE successful.
Now I know what you're thinking right now. You're saying, but I've done that already! I want to be successful. I want to attract more and better clients all the time.
Well, think about it; does anyone in their right mind not want to be successful? Of course they do. But how many of those people really have made the DECISION to be so?
It's one thing to think to say"I want to have more clients, I want my business to be successful" in the background of your mind, but it's another to actually make the decision that you will.
Have you truly made the decision or is it just like white noise in the background?  Believe me there's a huge difference between the two. The difference is making it or failing it.
So, do yourself a favor and make the decision to be successful in your business today! Say it, write it and tap it, it will help you greatly, but most of all, make the conscious decision, I will be successful in my business no matter what it takes, and attract only the perfect clients for me.
How to Learn to Trust your Value
If you don't trust your value, you'll be falling short of what you've been expecting to achieve in your business/financial life.  This could be a quote and I should tweet it.
While we are bombarded by useless tools and items every day in our physical mail box, our inbox and other social media accounts, some of us who actually have some great value to share with people that could generate us a more than a comfortable income, are underestimating such value and we sell ourselves short.
Don't underestimate the value of your service or product, if you know that some people are actually looking for what you have and paying your competitors for it, why aren't they paying you?
To learn how to trust your value, you may have have to dig deep a little further, and I'm sure that a coach would be of great help for that one.
If you can't afford a coach for now, work on the two items above, and it will help you trust your value more.
Conclusion
I can't put it all in a single blog post, but there's lot of info here that you can start applying NOW. Save this post and read it again and again, and do the exercises.
In the meantime, please, let me know what you think?