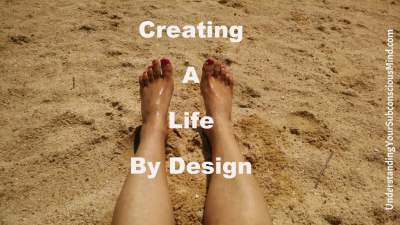 Life happening to you versus making life happen for you, it's the difference between simply surviving and being successful.
I don't know about you, but I didn't grow up with the concept that you can choose your life.  As a matter of fact, it's a fact that's been fully revealed only recently with this new flock of life coaches, but it wasn't a popular concept at all years ago. And while it's more popular now, there are still more people who are not aware of it yet than those who are.
Of course, there's always going to be some events in your life that you cannot control, because that's how life is, we are not meant to control all the events around us (some are above and beyond our control), but what we can control is our reaction to those events.
This is why some people get over terrible ordeals, while some don't.  That's why some people chose to be positive, grateful, happy and cheerful and some don't. That's why you have people say, life is beautiful while others say, life sucks.
How Long do you Want to Carry on with your Problems?
A couple of days ago I spent over an hour on a phone with a friend who have been having the same recurring problem for the better part of his life, yet he hasn't really done anything about it (despite my coaching advice). Basically he's just letting these things happen to him, rather than trying to take control and make life happen for him.
I told him and even wrote to him, so he can get back to it, that if it were me I would take serious actions about this problem of his. But will he, really? I do not know.
The main reason why so many people, like him, let things happen to them is that subconsciously they truly believe that they have no say about what happens to them. They feel that it's part of life. Period.
If you think that way, I've got news for you.
While you can't prevent the fact that a loved one may die or get sick, or anything like that, you can prevent certain things from happening to you by taking the proper actions.  In the end, it comes down to how much you want it.
How long do you want to carry your problems around? How long will you be accepting this to happen to you? How long are you going to let life just happen to you?
Take the Necessary Actions
I've heard a coach saying once that when you truly want to make changes in your life it needs to become an obsession. I think that this is so true, indeed.
Yes, more often than not, it takes that level of commitment for changes to take place in our life. So, my question to you is, how much do you want it?  How much do you want to create a life by design rather than a life that leads you nowhere?
I was supposed to write this article yesterday, but yesterday was my birthday, and for the past five years I've taken my birth day off, so I've done very little work. However, I started my day with a free coaching session that was offered to me months ago.  Even a coach needs to consult with a coach once in a while, you know.
A very important thing that this coach reminded me is to make sure that I am grateful EVEN for the things that I do not want in my life anymore. This is because of two main reasons…
1)      You probably won't attract what you do want if you carry around negative vibrations of what you don't want.
2)      Even  if you manage to attract what you do want while having such negative vibes you'll carry them over and will sabotage even that.
You know what? Even though I know this, it was such a great reminder for me, especially on this special day of mine.
So, keep this in mind. Even if there is something that you truly don't want in your life, make sure that you can find at least one reason why you should be thankful for it (I'm sure there is at least one), and when you find it, use that to be grateful for it while you move towards what you really want.
Remember that you need to be grateful NOW no matter what, in order to be grateful tomorrow for what you want.
Yep, Another Cool Video
Since my first video of the kind was so welcomed and people asked me for more, I've made a quick little video yesterday where I spent my afternoon. It was beautiful and I spend the afternoon meditating on what I'm going to make happen for me this year, and the next. I hope you'll enjoy it.
Sorry for the small imperfections, but I wasn't able to get rid of them with MovieMaker which didn't cooperate.
Video Transcript
What is your subconscious belief? That life just happens to you or that you can make life happen?
What did you grow up being taught? Most of us grow up being taught that life happens to us, and we have little say about it. Bus is that really true?
Can't we live a life by design?
Of course, there's always going to be some things that we can't control in life, but what we can control is how we react to things.
If you lose someone you love, you are entitled to be sad and grieve, but in the end, you need to pick yourself up and know that you're not alone and that you have a purpose on this earth.
One such purpose is to make life happen the way we want it to be for you, not to just let it happen.
What do you like to do? What are you passions? What do you think you are here for?
Have you ever tried to answer those questions?
Take some time and answer those questions and start making life happen for you. Do not let life happen to you, because it will lead you somewhere you don't want to be.
So take a day off to do something you really want to do. That's a start. And that start can lead you somewhere.
If you enjoyed this, or if you want to say anything at all, please, leave a comment below. It will be very much appreciated.