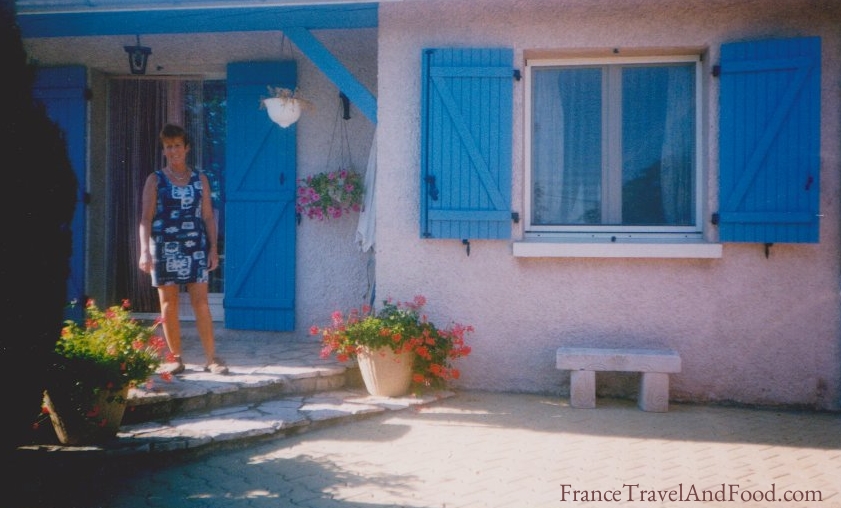 If you've been reading this blog for a while, you might remember that at the end of 2012 I had asked you (the readers) what you would want me to write about on this blog. One of the replies I got was to write more about what tourists should expect when they travel to France
So, today I wanted to address some of the differences that you will encounter if you go to France, and prepare you on what to expect when you travel over there. With that I thought I'd do something beyond just telling you about those differences, but give you Tourist tips about what you should do.
What's more is that if you follow my tips, you'll notice right away that the "rude French people syndrome" will disappear before your very eyes, in many cases.
In this post I thought I would discuss cultural differences that may surprise you unless you know what to expect.
Cultures in different countries can make a huge difference.  Sometimes, when you're not aware of such differences you may feel a bit lost.  So, let's analyze a handful of those major differences between France and the US.  If you are not living outside of the US I'm sure you'll be able to compare those to your own culture.
French are more Formal than Americans
French people are not necessarily colder than Americans (I've learned that over the years).  But they are more formal than Americans in day to day situations.
French people usually won't call you by your first name "unless they know you personally".  For example, your doctor, your boss or your neighbor wouldn't call you by your first name.
Remember that village where I grew up? My mother lived there for 40 years, yet, never, did I ever hear a neighbor caling her by her first name. Yes, they called me and my brother by our first name because they knew us from infancy, but it's just not something that is done among adults who are not friends, relatives or family members.
Even though this is changing slowly with time, in the sense that young people are becoming more and more non-formal and using each other's first names, it's still not the "national norms", and that doesn't include older people.
However, he use of the formal "tu" (you) has really increased over the past decade or so. I can see that on French TV shows that I watch via the internet.
They are using the formal "tu" a lot more than they used to 15-20 years ago.  However, it's still not the way to address older people that you do not know intimately, people at the office, or at the grocery store, or people you're staying with if you are a vacationing guest chez l 'habitant.
This could be a culture shock for some, because it's a huge difference with the American culture that way. I totally understand. I even caught myself being so familiar with people when I got back home because I kind of forgotten where I was as I was so much used to the "American way".
That's why one day, I saw my mother looking at me totally shocked, as I was speaking to someone that I used to never speak that way before (using the formal tu). That's what happens when you get away from your own culture for too long.
 Tourists Tip:
When you address someone you don't know in France. On the street, in a store, etc; address them by using the "title" Monsieur or Madame as it shows respect and that you are polite.
For example, do not just say "bonjour", but "bonjour monsieur" or "bonjour madame" depending if you are speaking to a man or woman.  If it's a young person it's OK to say just "bonjour".
When you want to stop someone on the street to ask for direction, call them up saying "monsieur" or "madame". You will get a much nicer response.
I can assure you that just by adding that little "title" you'll get their attention way better and people will be nicer to you.
Saying Hello (Bonjour) when you come in and Good-Bye (Au-Revoir) when you Leave
It is very impolite in France if you come into a room, or a small store, or an office if you don't say hello "bonjour" when you enter, and good-bye "au-revoir" when you leave.
While not saying hello and good bye in the US is not a big deal, just remember that it's very rude in France.
When my mother used to come visit me here in the US she certainly noticed that people in the US don't say hello or bye and she was shocked. She thought that it was so rude.  When I explained to her that Americans don't necessarily say hello or good-bye she kind of got used to it, but still didn't like it.
While you don't' say hello to someone you don' t know when you pass them on the street, you DO say hello when you come in and good-bye when you come out in places such as the types I mentioned above.
Tourists Tip:
If you enter a small store, a restaurant, someone's home, approach a ticket clerk in the subway, a theater, etc… Make sure that you say "bonjour".  For that alone people will be much more pleasant and receptive to you.  When you leave make sure you say "au revoir".
French People don't Eat Snack
If you were to stay with a French family and wait for snack time, you might be disappointed to find out that none is coming.
For the most part, French eat proper meals at the table and do not eat snacks between meals. Gosh, this is so deep into my subconscious programming that 20 years in the US has not changed that in me. I still don't eat snacks.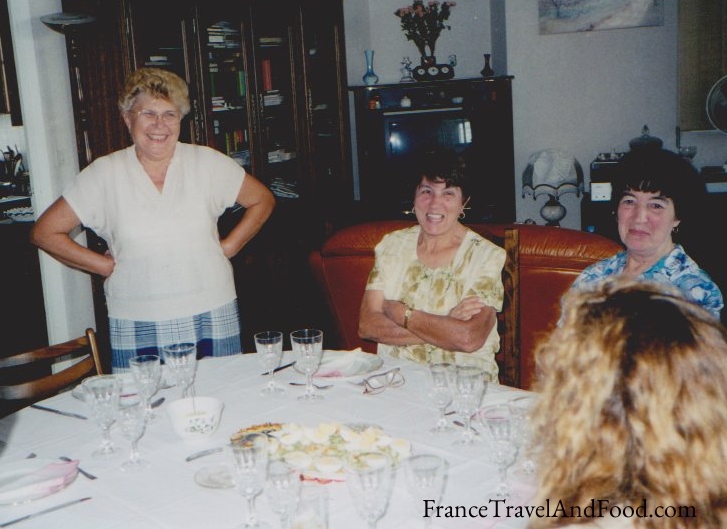 In France, it's something you grow up with. If you'd ask your mother can I have "whatever" before lunch time she'd tell, no, it's going to spoil your appetite. We had to have an appetite for lunch time and dinner time.  Period. No discussion.
France is more about eating at the table and if you are a lunch or dinner guest there are few table manners that you may want to know by the way.  I've written about hem in a previous post right here.
Lunch is so important in France that small shops and offices close for two hours at lunch time.
Sometimes they may make up for this time in the morning or evening, but lunch time is sacred there. I guess that goes along with the fact that lunch is to be taken seriously, and that you don't spoil your appetite for it.
Tourists Tip:
If you are invited for lunch or dinner in France, make sure you bring an appetite, and bring with it flowers or a small gift as it is common courtesy there.
If  you do so you will look like you're someone who has  a lot of "savoir vivre".  Remember, if you are not offered any snack, don't get offended by thinking that the person is trying to be rude to you.  It's just that French don't eat snacks.
People Dress up to go to Restaurants
Let's put it that way, people don't go to a restaurant wearing shorts and baseball caps.
While you don't have to dress formally in order to go to a simple restaurant, people tend to dress well.  Even restaurants at the beach such as on the French Riviera expect their dinner guests to dress up a little.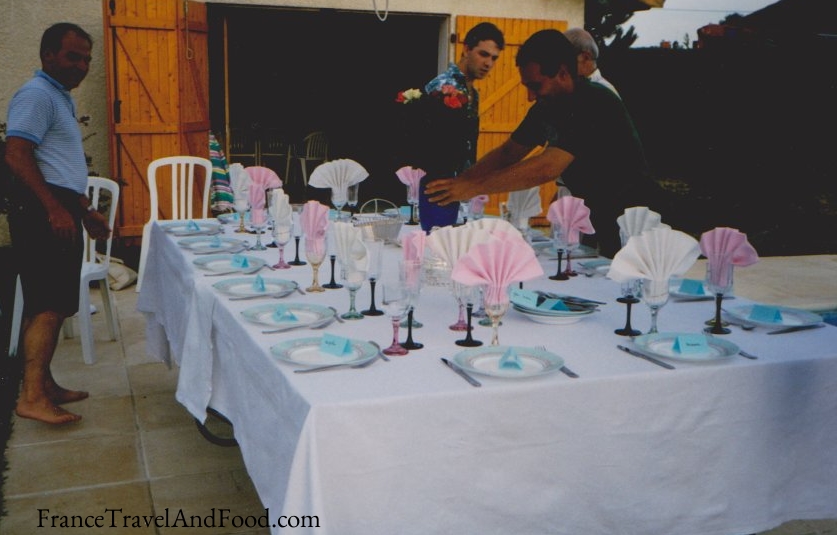 Tourists Tip:
Go to a restaurant  properly dressed. If you do, you will be respected and taken care of much better.
Do not ever call the waiter "garçon" even if it's what you've been told or heard in movies.  That's an old term not used anymore and condescending.
If it's a man call him "monsieur" and if it's a woman depending on her age. Younger call her "mademoiselle" and older call her "madame".
With this in mind you'll be better respected and paid attention to in France.
I hope you enjoyed this one! Let me know your thoughts down below!