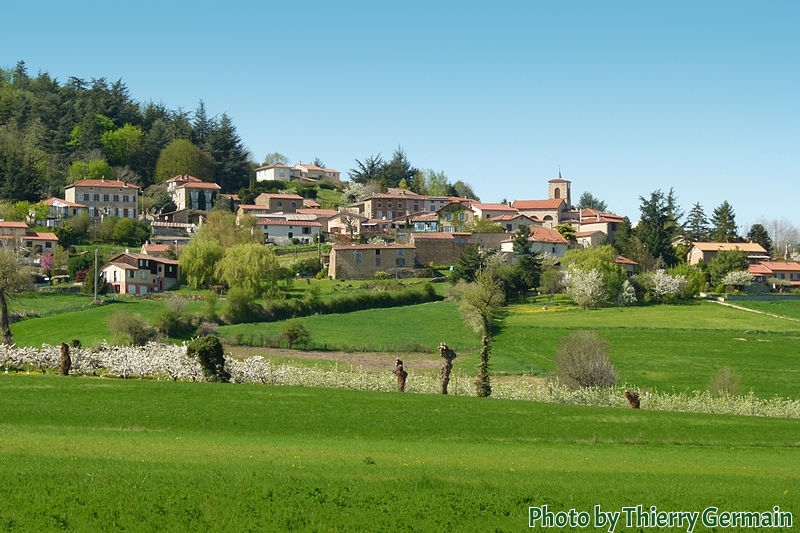 I know that this post will be published the day after Valentine's Day, but while I'm writing this on Valentines' Day I thought I would write about a very dear place of mine that is very much fitting the theme of this blog.  This place is the beautiful small village where I grew up in, named Saint-Sorlin in the beautiful surrounding of the city of Lyon.
Because of its altitude at above 2,000 ft the air is pure and the sun is shining a lot.  Because of the same altitude, however, we often get snow in the winter, but it rarely stays there for very long.  The climate of Saint-Sorlin is a lot like Virginia and North Carolina in the US, but more dry.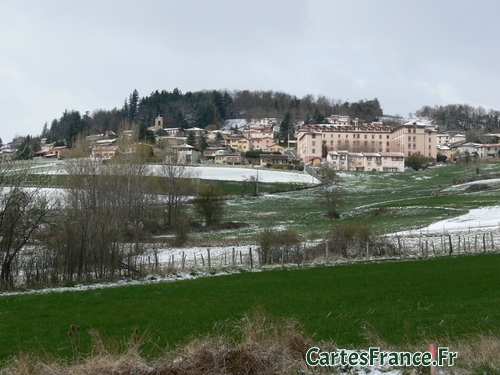 Saint-Sorlin is located in the Rhone-Alpes region 25 kilometers (15 miles) southwest of Lyon. It is a beautiful and quite refuge for those who want to escape the big city while being only 25 minutes away.
My parents were two of such people who were tired of the city and wanted to raise a family in a quite and safe place.  Somehow, my father found this quite little village in 1964 and fell in love with it.  When he took my mom there she fell in love with it too.
They found an old stone house (see below) in need of much repair for sale, and they bought it and started working on it because they started raising a family.  By the time me and my brother came to the picture, the house was then ready to live in.
Because of the surroundings that we grew up in, my brother and I have developed a deep love for nature and animals, because that's what surrounded us as we grew up.
For most people, the place where we grew up has had an impact on us.  In my case, this village is like a box of memories.  Since I was a happy child (at home) those memories are mostly good.  As I'm writing those lines I have like a movie passing before my eyes of all such outdoor memories with my brother, cousins and little neighbor friends.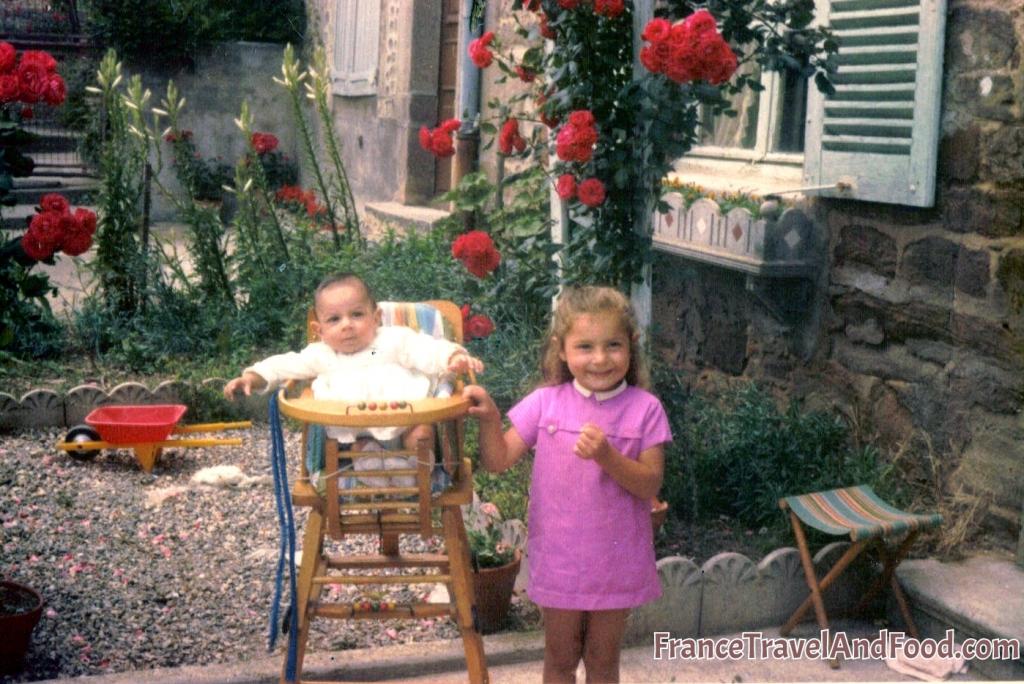 We were fortunate enough to grow up in very safe place, where our parents could let us roam the roads in and around the village without fearing the worst.  We were living in a place where any foreign person would have been quickly spotted and they would have had to look for it to find this small village on top of a hill anyway.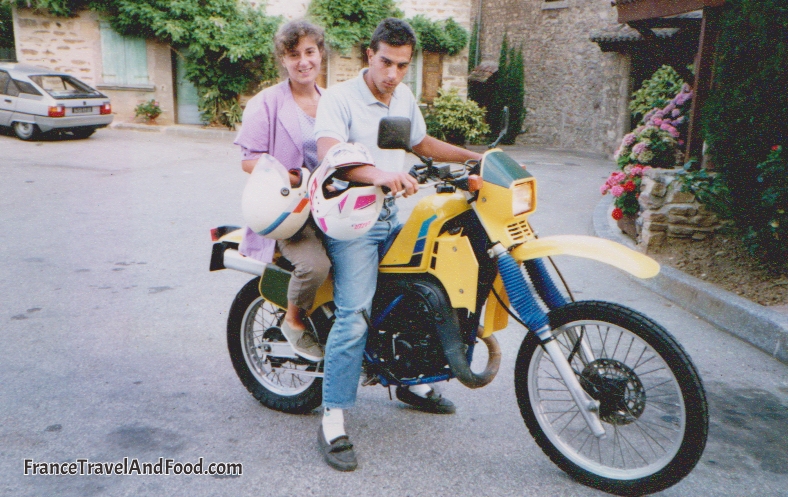 The times and the location made this place very safe at all level, since none of the dangers that threaten children and teenagers in big cities were ever present there. No bad associations, no drug, or any darn negative temptations  I feel very fortunate to have grown up in such a place.
History of Saint-Sorlin
Saint-Sorlin is a very old village as most villages of France, and according to records it was founded in the year 250.  However, because of being such a small village there are no vestige that old left there, you have to drive 3 kilometers (1 1/2 mile) down the road to find some Roman vestiges left as seen below.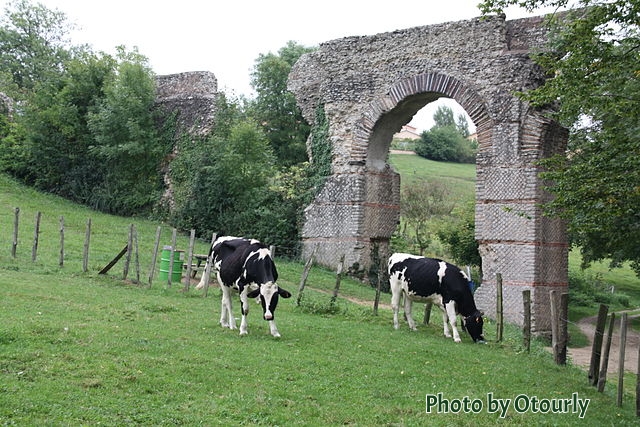 Our House
All the stone houses in the village, however, are at least 150-200 years old. Some of them are way older.  The house that I grew up in was about 100 years old when my parents purchased it. Because of the "fashion" of the 1970's the stone were covered with what is called "crépi" in French.  Some type of plaster design that is specifically made to cover house's walls.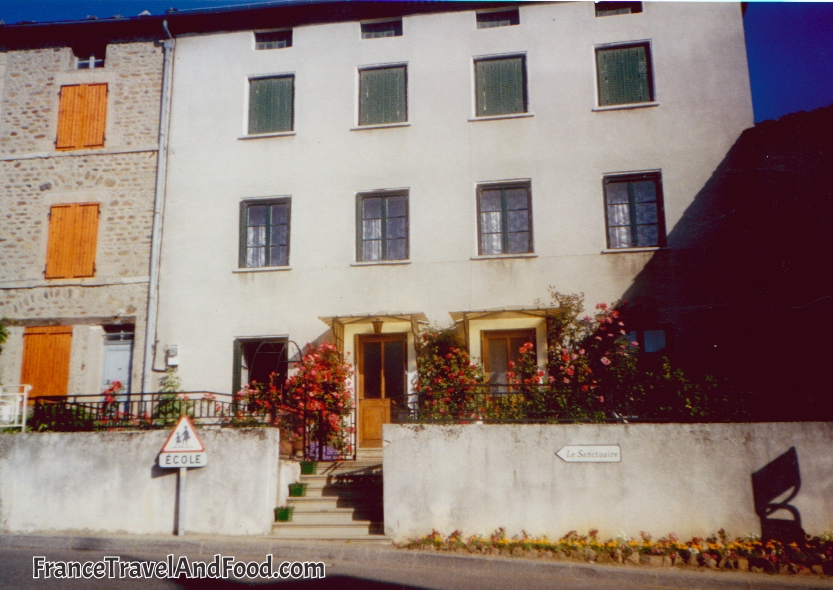 This house was huge. It had a total of 17 rooms which included 3 kitchens, 2 bathrooms, 6 bedrooms, 3 living rooms, and 3 play rooms (as we called them).
There were also an attic and a seller, as well as 3 terraces. One in the front, and two in the back, a garage and a garden.
Yes, I grew up in a big house.  At the one point there were up to be 7 people living in that house, but for most of the of those years we were four people living there.  When me and my brother moved out only my mother and aunt lived in that huge house until they were ready to move in a much smaller place.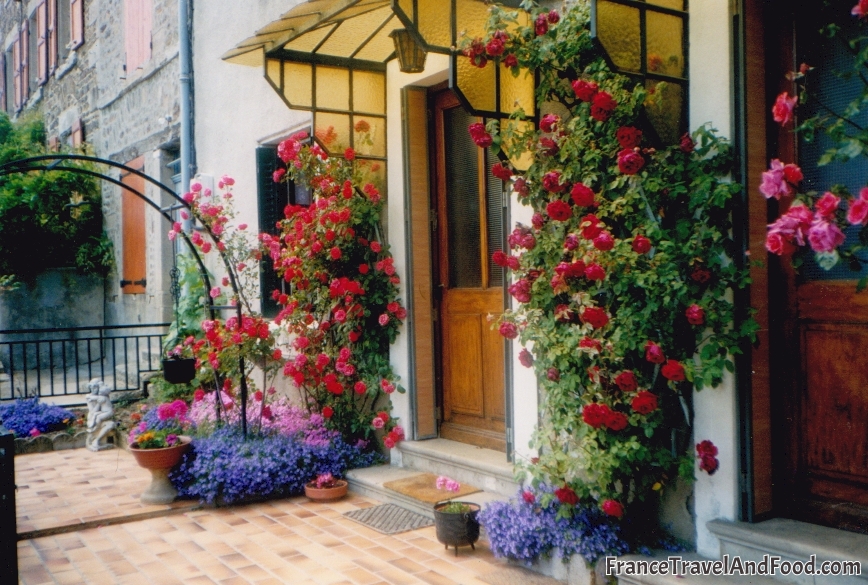 It wasn't easy to let that house go, because it was a huge part of our life and memories.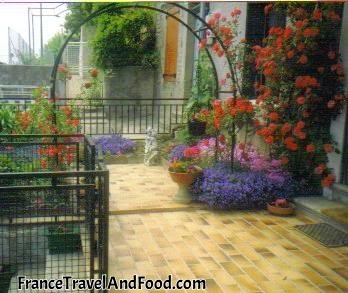 I hope you enjoyed that little trip in my past. It was certainly a pleasure for me to finally write a post about the Saint-Sorlin, the village where I grew up and that meant so much to me and the way that I am down to this day.