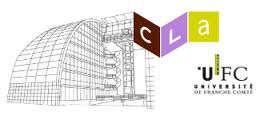 Most people visiting a foreign country will rent a hotel room and follow the tourist tours and trails, and if that's what you want to do there is nothing wrong with that.
However,  did you know that there is a much better way to integrate yourself to the country's language and culture?  This way is called Homestay Accommodation or (Hébergement chez l'Abitant) in French, and it's organized by an organization/program called CLA (Centre de linguistique appliquée).  Note: No affiliate link in this post.

CLA is an educational program that allows you to enjoy more fully the language, culture and customs of France for foreign students wanting to learn French.
Homestay Accommodation Program
The Homestay Accommodation program allows you to rent a room not in a hotel, but in a homeowner's home.  The program provides two types of home stay accommodations which are the following:
1-      You can stay with a family in their home – It's called (Living in a family home formula "half board")
This is where you stay with a French family in their house with full integration to the family life participating in conversations, outings, leisure, cooking, shopping, etc…  They get to know you and you get to know them.
This allows you to practice and improve the language and learn more about the culture.  The participating families will be very excited to have you, and you will have fun bathing in culture and way of life that's different from yours.
If you like adventure and want to totally integrate to learn the language,  you will love this integration program as it contributes to rapid learning of the language in a friendly and fun atmosphere.
2-      You can rent a room in someone's house – It's called (Room in family formula "semi-independence")
In this case, you would be staying in a room in a private home with comfortable setting and autonomy.  You might also have access to kitchen and other common areas of the home, but your integration is more limited and you'd be more independent.
In this case, the difference is  that your interaction with your host family will be much more limited and you will not be required to spend as much time with the people in the house.  This will work fine if you're more of an independent nature, and planning to do your own things during your stay.
Details About The Homestay Accommodation Program
Families that agree to participate in such program make themselves available for the time of your stay.  Because life happens there may be some times when they may not be fully available for you, but there shouldn't be any problem for the most part.  If the family owns any pet that you may be allergic to, the CLA center would let you know in advance through the program and in which case they would match you with a family with no animal.
Your Room
You will have a room with comfortable bedding, a desk or table where you'll be able to work or use your laptop.  The room will always include closet, storage and shelves, with everything in good condition.
Meals
With program number (half board) you'd be expected that you take breakfast and dinner with the family.  If for one reason or another you would be missing a meal with your family host, be kind enough to let them know in advance.  However, since this is part of the program, this type of situation is not expected to happen too often.  The goal is to mangle with the family as much as possible and improve your French.
Linen
Bed linen and towels are provided and washed by the family and you will be able to borrow an iron if you need to iron your clothes.
Of course, you are responsible for soap, toothpaste, shampoo and any cosmetic products you may need.   You are also responsible for the cost of phone calls from the family's phone and if you brake or damage anything.
Prices
The program-center organizing this arrangement for travelers have pre-fixed fees that will include the stay, food and other expenses related to your stay.  However, just like for hotels, prices will vary according to location and degree of comfort.
For more information you can contact CLA program right here.
If you know anyone wanting to travel to France for more than just play tourist, but learning more about the language and culture, please, pass along this article to them.