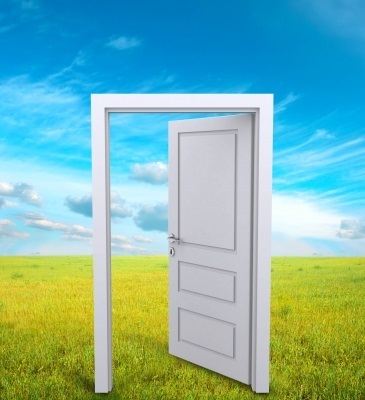 As I tried to explain the Law of Attraction for doubtful on my post last week, one person who left a comment suggested that I wrote about changing those beliefs that make us attract what we don't want.
Of course, if you have been a regular reader of this blog, you know that I've written  about beliefs before, as well as given  you tips and tools that you can use to help change your beliefs.
However, since the question was asked , I thought that it was time to write yet another post to help you change your beliefs in order to attract better and more positive results in your life.
On this post I'm not going to expend too much on tools that you can use to change those beliefs, but more on understanding our belief system.
Understanding our beliefs is key to be able to change them.
Beliefs can be Changed
As much as we may feel trapped in our beliefs, and no doubt a lot of people are, the good news is that we can change them.  Yes, beliefs can be changed.  No matter what you've been taught.  But at the end of the day, it's up to you to take that step to do so.
Because one thing is sure, your old beliefs won't go away on their own.  Any old beliefs that you are conscious or not conscious of, will live and die with you, unless you remove it. This goes for beliefs that serve you and those that don't.
Most people have inherited beliefs that were pounded into their heads from the time they were born, and they never, ever, even questioned such beliefs.  A good reason for this is that we grow up in societies that teach us not to question authorities.
We don't question our parents, we don't question our government and we don't question our religious leaders. And when I say "we" it doesn't apply to everyone single one of us as an individual, but truth be told most people out there spend their whole life not asking questions about their beliefs.  They just accept them as an inherent part of them.
Thankfully, if you are reading this type of blog you might not be one of them.
Me and my brother, for example,  we were raised by a rather non-conformist mother who didn't swallow of lot of BS, so that made us not trusting any institution just because they said so.  And as a parent, my mother never put a heavy overwhelming hand over us, just because she was the parent. She allowed for a lot of freedom of speech, and never overwhelmed us with a lot of petty house rules either.  My household was an emotional heaven, maybe that's why neither me nor my brother never needed to "hang out" much, like a lot of kids our age.
However, does that mean that we weren't full of beliefs that didn't served us? No, not by any mean.  I mentioned this to illustrate that even raised in pretty good emotional circumstances, you are still going to have beliefs that are less than desirable.
Our belief is what we perceive to be according to the society we live in.  The proof of this is that if you put yourself in different societies than your own, you'll see that many of the beliefs that you have don't hold true to other people and vice versa.
Changing Your Perspective
Remember that everything is about perspective to start with.  But what is perspective?
Here is a definition of perspective: A mental view or outlook. 
Why am I talking about perspective here? Because perspective has a lot to do with our beliefs, and the perspective of ourselves has a lot to do with what we believe about ourselves.
For example, being from France and living in the US I've observed this perspective factor so many times.  I've met some people who literally see France as a fairy tale place.  I've seen people looked amazed when I told them I was from France. That's because it's THEIR perspective of France. Not mine.
This is a great example that tells me that those perspectives are totally made up and don't hold any truth to it.
People have tons of perspectives and beliefs about things, even when they don't know much about it. Sometimes we have a negative perspective that may not even be valid but in the head of the bearer of it.
Start looking in some areas of your life and see what are YOUR perspectives about different things.
Have you ever heard people say, I can't conceive the fact that…  If you can't conceive something it means that you have a certain belief about it.  Most likely, it's a limited one. Your perception is most likely wrong.
So, first do this.  Each time you think about something.  Whatever it may be, think about what is your perspective on that. What type of belief do you have about it?
You see, things, events, facts, and so on are "perceived a certain way" by the human brain.  We are the complete fabricators of perceptions.  This alone is a darn heavy weight on our whole belief system.
Cognitive Dissonance
What on earth is cognitive dissonance you might ask?
Cognitive dissonance is the fancy termed used in psychology which simply describes the "uneasy feeling that we have when our thoughts and actions don't match our beliefs."
Just like the critical factor of our subconscious mind is meant to protect us, so is cognitive dissonance meant to protect us from foreign beliefs.
The problem is that it doesn't protect us at all when our beliefs don't serve us. That's why we use Self Hypnosis to get beyond the critical factor that prevents us from reprogramming our subconscious mind.  Because of the fact that our programming is being so way off from the success that we want to achieve.
In order to understand your beliefs better you need to know how they are formed and where they come from.
For example, here is a stupid belief that a lot of us have that is responsible for weight gain for a lot of people.  Do you know what belief I'm talking about?
It's the belief that you need to finish the food that you have on your plate. I told you it was stupid!
No matter if they're still hungry or not.  There are grown adults  forcing themselves or make themselves feel bad if they don't finish the food that's on their plate, because they hear that little voice telling them to do so.
Where is that little voice coming from?  From their parents. In some cases, long time gone parents.
You see, if your mother or father told you things like 'finish what's in your plate", or "you won't be allowed to play unless you finish your food." Or "No, not before you finish all your food." Or "If you don't finish your plate, you won't have any deserts", it stays with you for ever, unless you learn how to recognize such belief.
When you hear statements like that all throughout your childhood, it doesn't go away when you grow up.  To be sure you don't hear the physical voice of your mother telling you to finish your plate anymore, but it's even much stronger now, because it graduated to a subconscious level.
What's the result of this real example alone?
There's a great number of already overweight people thinking that they have to finish what's on their plate, subconsciously.  I'm not making this up.  This was the result of a study done a few years ago. I thought that was so interesting back then, and I think it totally illustrates how our beliefs are formed, and where they come from for the most part.
This of course is just an example to illustrate my point here, but we are literally filled with small and big beliefs that really don't serve us anymore, and it's our responsibility as adults, to wake up to those beliefs and get rid of them.
In my next post I will give you a few steps that you can apply to find and get rid of troublesome beliefs that keep you from moving forward.
Your turn now. Let me know what you think…
Photo Credits: FreeDigitalPhotos.net