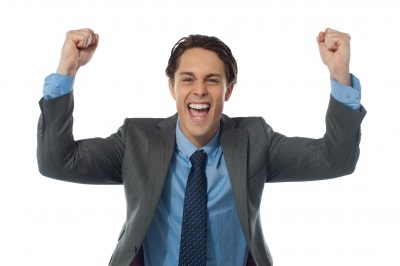 You know, most of the time when I come up with a title for my blog post, I type it on Google like this: "what is the recipe for success" This gives me the exact number of search results for that particular phrase.
Now don't worry, I'm not going to give you a tutorial on keywords here, this is not the right blog for it, but what I wanted to tell you is that I was shocked that the results for this questions were very much off track.
So, one more reason for keeping this title and try to answer the question based on what I know to have worked for me, and what I've learned.
How this Post about Success Came Up
This past Labor Day weekend I've spent most of the time off line. I went to a football game, and let me make it clear that I do not like football, but I went with a friend who begged me to. One thing for sure, even for someone who doesn't appreciate American football, it was way cooler to watch it in person than on TV. I still didn't get the game, but at least I could appreciate a lot more than I ever did on TV.
What fascinated me the most was the show they put on before the game even starts with the parades and all. Then of course I watched those men being desperate to grab a ball and put it somewhere. Yes, that's what football looks like to me. Well, maybe it's because it's what it really is.
But, jokes aside, looking at all those people doing what they were supposed to do, being at the right place at the right time and making it seem smooth and easy, required a lot of works.
I am always fully aware as I watch this type of spectacles that hours and hours of hard work is behind all that.
Whether you like football or not, the show was a success. This brought the question to me, what is the recipe for success? Let's see if we can analyze this question and answer it to the best of our knowledge. I say "our" because you are welcome to add your thoughts and expertise about success, below in the comments section.
Here are my 3 simple steps to success. Now I didn't say, easy, I said simple.  There is a difference.
Have the Drive
The very first ingredient for success is having the drive for it.
I can assure you that no matter how talented you may be, if you do not have the drive for success, you will never see success.
I happen to personally know a handful of very talented people, who never amounted to anything as far as "life style", "money" or "career" successes are concerned. They ended up having a 9 to 5 job that brought them no money, no joy, and no financial freedom which such talents should have given them.
They took life as it came, and didn't know they could make life changing decisions.  They weren't aware that they had a say about what their life could be like. The lack of drive kind of canceled all that out.
The drive to succeed, however, is not really something one can just wake up with one day. I think that having the drive to succeed is mostly something you are either born with or without. It's a bit like a talent. You either have it or you don't.
This said, however, if you really wanted to, just like a talent, you could work on it.  You could become "driven." With the right mind set, I think it's possible.
Do the Work
If you have the talent and the drive, things don't end there. Those football players might be talented and driven, but unless they train hard there's no chance that they'll ever win a game or even stay on the football scene very long. What they do is train very hard each and every day.
As much as I believe in the law of attraction and attracting what we want with the right frame of mind, I also know that your hard work will definitely help you get what you want along with the law of attraction. Now, when I say hard work, I don't mean that you have to sweat it like a football player in training, but you need to put yourself into action, no matter what "hard work" means for what you need to accomplish.
For a lot of people who have an online business, hard work could simply mean networking each and every day, and being very diligent about it. It could mean writing that blog post twice a week and never miss no matter what. It could be creating that product and setting everything up in order to sell it. It could be working hard with that promotional campaign, etc…
Let's keep in mind that no matter what you'll have to do, it will take doing it over and over. When you find a formula that works for you it will take a lot of "rinse and repeat "as the expression goes.
Don't be lazy.  If you have the drive, do the work, and things will start happening for you.
Develop your Mind
The drive and the work may not be enough at times. As a matter of fact, I know some people who have the drive and work hard, yet, somehow, they are falling short from succeeding. The reason why such people still manage to fail with their drive and hard work is that they are missing the point about the mindset part.
If you mindset is into failure (most likely subconsciously) it will probably cancel everything else out.
If you'd study successful individuals either from modern times or from the old days, you would realized that they are or have been involved in personal development in one way or another.
There is most definitely a "success mindset", and for the most part, people who are not aware of such mindset are failing at one point or another.  We hear this happening on a regular basis all the time.  At times it's before they even really start, and at times it's down the road when the first road block appears.
As a matter of fact, even if huge challenges appear, you will still be able to stay on the track of success if your mind set is on success.
If you have the first two qualities covered, but you are not involved in personal development I would advise you to investigate it, and see how much your "mind" can help you not only in becoming more successful, but in staying that way even if things don't always go your way at times.
Conclusion
There yo have it, my recipe for success with 3 simple steps you need to take to be and stay successful. From what I have observed for myself and people around or far from me, this three ingredients are what make success much more attainable for everyone.
So, your turn now, what is YOUR recipe for success?