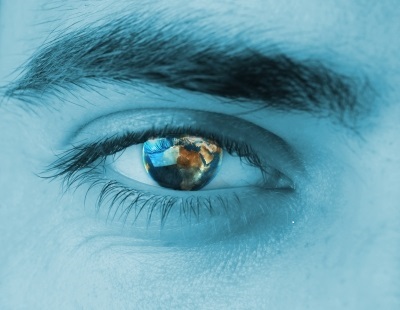 This is my 1ooth post on this blog!
I was wondering if I should have a list of some of my best and most popular posts for this anniversary of my 100th post, but instead, I thought I'd write a very detailed article about changing your subconscious programming.
In last week's post, I was talking about why we don't always agree with our own actions.  Why our brain may tell us to do one thing but we end up doing something totally different. Why we may have all the qualities necessary to succeed, and yet we end up failing time and time again.
So Today I wanted to focus on the solution to this problem, but first, let's go a little deeper than we did in the last post and understand more fully how this works.
Mind – Body – Results
This is a very simple concept, yet very few people understand it.  When people don't understand this equation they tend to see only the third part of this equation which is their results.  If only they went to the source they would be able to change the results.
So let's dissect each part of this mechanism, and see how it all works very clearly.
What is the Mind?
The mind is the part of the human being that you cannot see, touch or hear, yet the mind is the most important part of the human being. As a matter of fact, the mind makes the human being. Without the mind there is nothing.
The mind includes both our conscious and subconscious, but also our thoughts, our intuitions, our desires, our fears, and all type of emotions.  All of these are included in the mind.  The mind is what keeps the machine (the body) alive and moving.  Without the mind, we don't even exist.
What is the Body?
The body is a multitude of molecules that vibrate at a certain rate and keep everything together.  The body is the vehicle that the mind uses to experience things.
We are not a body with a mind, we are a mind with a body. It's the mind that controls the body.  We are spiritual beings that can experience physical things through this vessel called the body.
The body moves where the mind tells it to.
What are Results?
Results are expressions of the mind given through the body.  We experience results dictated by our subconscious mind, our thoughts, our fears, our desires, and many other sub-factors that are within the mind. Mostly the subconscious part of the mind.
Results are just that, results.  The cause of such results is the mind both conscious and subconscious.
But how is our mind shaped?
Paradigm and Subconscious
Now if you look at the literal definition of the word paradigm this is what it says: A typical example or pattern of something; a model.
Our paradigm is the pattern or model that we are made of.
Why do you speak the language you speak? It's in your paradigm and it's due to living around people speaking that language.
Why do you like the food you like? Most likely because you grew up around people making and eating this type of food.  It's in your paradigm.
Did you grow up in a loud family? Chances are you are probably loud too. It's in your paradigm.
Whatever you grew up with and around became part of your paradigm whether you liked it or not.
But looking at it closely, how was this paradigm created?  By simple repetitions.  Every day, every week, every month and every year, year after year.
This is how your paradigm became part of your subconscious.
This is why you can never forget your mother tongue, no matter what you may do, where you may live and how long. Because that language that you learned as an infant and a toddler is now part of your subconscious mind.
For example, even though I've been living in the US for 20 years and may spend weeks without speaking French, I still dream in French at times.  Even if you'd put me under a rock for years I could still start a conversation in French with less effort than I would in English.  This is why if I'm mad at another driver while driving alone in my car I may express it in French.  The French language is part of my paradigm and part of my programming.
Whatever language you grew up speaking is in your paradigm – it's in your subconscious.
I'm using languages as an example of how deep is our paradigm, but it's not only the case for your mother tongue, it's also about everything else in the environment you grew up in.
So this may bring about the question…
Is There such Thing as Genetic Predispositions?
I decided to add this paragraph because someone was actually asking me the question last week.  Are we born with pre-programming?  Is part of us dictated by our genes?
Well, just like we may have physical features and resemblance to our parents or siblings, as well as some character traits, we may also have some predispositions as well, but that doesn't prevent us in any way,  to change that.
You may have inherited a long unattractive nose form one of your parents, but you can surgically change the shape of that nose, don't you?  Yes, it will take extra efforts and the skills of a surgeon – a specific procedure –  but as we all know that is possible, isn't it?
Well, it's also possible to change any genetic behavior you may have.
But how?
Changing your Paradigm will Change your Results
Changing Paradigm = Changing Results
Have you ever used the expression "I changed my mind?"
When we used this expression is to express the fact that we will do something different than we had originally thought of.  Thus the expression. We change our mind into doing something different.  If you didn't "change our mind", there would be no different action – no different result.
What do we use to change our mind?  Well, we use our conscious mind.  We make a conscious decision to do so.
But when was the last time you've made the decision to change your mind about the big things – the ones that are in that paradigm of yours?
Do you go there sometimes and try to look and find what does and what doesn't serve you?  You know a bit like we do when we do spring cleaning at home.  We throw away what doesn't serve us anymore, and we keep what does.  Have you ever done that with your mind?
I started doing this in a very big way about 8 years ago.  One by one I started getting rid of very heavy baggage that I was carrying around for so long.  I changed my paradigm in so many ways, all the way to some pretty deep beliefs that I had.   If you had known me only a decade ago, I was a totally different person in many ways.
You can truly remove beliefs from your mind, and replace them with new ones.  You can change your mind about absolutely everything and anything.
In some extreme cases, we hear that sometimes even with people who have been dangerous murders, have learned to totally change their mind over.  Their whole paradigm changed.  Their body is still locked up for life, but their mind is no longer the same, so they become kind rather than evil.
Conscious Decision – Conscious Awareness
Whatever you want to accomplish in life starts with a conscious decision and awareness.  There is nothing happening at all without these two factors.  As a matter of fact, this is so true that things in life may just totally pass you by just because you are not aware of them.  
For example, do you know what is the real difference between you and a psychic?
The awareness.
Yes, there is a part of special abilities, skills, and practice, but it all starts with the awareness of certain things that you are not aware of.  You simply can't master something you're not even aware of.
In order to change your subconscious programming, you need to start becoming aware.
Start practicing in your mind's eyes that you are simply floating above yourself, and observe what you're doing.  From testimonials of people who have clinically died, it's the first thing they experienced, they floated about their body and could see it.
You see, your mind is way bigger than your body and it can do that, not only when it's dead, but while it's alive too.  What is your body doing right now that's not serving you?  What could you be doing differently? In what direction could you bring your body to change your results?  Where could you redirect your body to change your state of mind?
Use your Conscious Mind and Body to Reprogram your Subconscious Mind
You can use your conscious mind and your body to reprogram your subconscious mind and transform your paradigm.
For example, walking and dancing are body movements that you can use to consciously reshape your thoughts and mood. In turn, new thoughts will eventually help reprogram your subconscious mind.
The music you listen to, the programs and movies you watch, the books you read, the sermons you listen to, and your own self-talk are responsible for your subconscious programming.
What you put in your mouth affects your body, but what you put in your brain affect your minds both the conscious and the subconscious.  To stay healthy physically you watch your diet, to stay healthy mentally and reprogram your subconscious mind for success you need to watch for what goes through your brain.