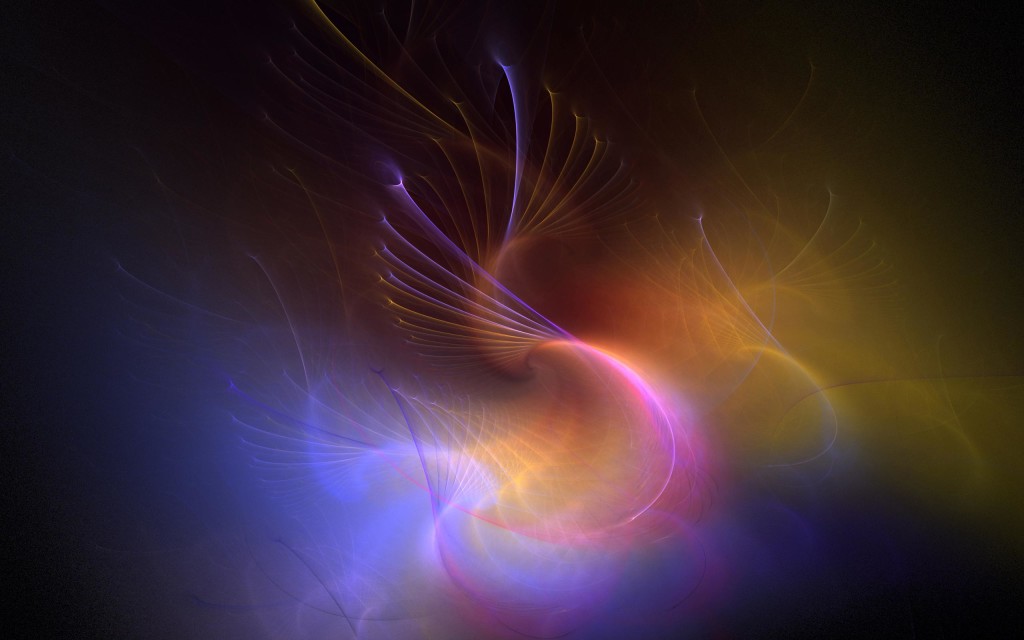 I'm sure that if you landed on this article you are someone interested about the Law of Attraction.
However,  there is still a huge gap for a lot people between being interested in the Law of Attraction, trying to apply it into their life, and actually being able to use it the "right" way so to speak.
The purpose of this post is to help you to bridge that gap.
First of all, at the risk of sounding redundant, let me remind you that the Law of Attraction is not something that works only if you believe in it or understand it. The law of attraction is at work for every single person on earth 24/7, whether you've mastered the use of it for your own good, or have never even heard of it yet.
The Law of Attraction is at work whether you're a man, a woman, a child, poor, rich, smart, not so smart, good, bad  and so on.
Every time you're in doubt about this, think "law of gravity", and try to see if it doesn't apply to any of the cases above.
So, now that we all agree that we attract stuff to us, no matter what; let's see how we can become AWARE of what type of stuff we are attracting, and how we can CHANGE that.
Understanding Our Natural Protective Mechanisms
If you'd stick your finger in hot boiling water, how would you know that?  What tells you, hey it's hot, get your finger out of here!
Well, you'd know it because you have nerves at the tips of your finger that send signals to your brain.  As a matter of fact, those nerves can send precise signals and let you know if the water is cold, freezing, warm, very warm, hot, or very hot. Your sense of touch will let you know. Are you following me thus far?
The reason why your sense of touch will let you know is that if, for example, the water is extremely hot your finger could get burned if you don't take your finger out of there at the fist signal.
We are born with such natural signal mechanisms.  We don't ever have to  learn them at all.
We are also born with another mechanism, and it's the ability to sense when we "feel good" or when we "feel bad".  It's actually the same type of mechanism that tells us to take our finger out of the hot water so we don't get burn  When we feel bad it's a signal to us that we need to get out of that type of hot water.  If we don't, we can actually get burn pretty badly as well in a figurative sense.
When you are basically bathing in any type of negative feelings which don't feel good, you know that what you're attracting won't be great either.  But why?
Understanding Energy
All we are is energy. You, your dog, your car, your dining table, the trees in your garden, the water in your well, your house.  Everything around you is energy.  It's just energy at different frequency.  Sounds, thoughts and feelings are energy too. And just like two opposite poll magnets, energy attracts like energy. This is the science, so to speak, of the Law of Attraction.
When you feeling down and depressed, if you were able to see the field of energy around you, you'd be able to see that it's negative energy.
However,  even though we can't see that energy, many people are able to feel it.   That's why you may have heard someone say, that guy game me bad vibes. Or, I had a bad feeling about her.
Animals can feel negative and positive energy very well too.  Sometimes,  you may notice your dog act different toward a single person.
I remember when I was little my dog who was hyper friendly to everyone and anyone, once was showing his teeth to a guy who was talking to my mother.  No doubt that guy had some negative energy coming out of him.  My mother and I never doubted that.  We couldn't feel such energy (the negative vibrations about this man), but our dog sure was.
Unfortunately, it's not because you can't pick up some energy with your senses that's in not there.  The human ear can't hear ultra sounds, yet, they do exist.
Energy Attracts Like Energy
When you think "energy", you need to think "magnet". Energy is like magnets attracted by each other.  That's why energy attracts energy.  If you could walk away with only one thing from this post, make sure you remember that.
Basically, the energy that we are bathing in, so to speak, is the type of energy that is going to come our way.  That's why you hear people say "why me"?  Because, usually people saying why me are people who are bathing in bad, negative energy most of the time and are attracting more of it.  They can't escape it.  This is one of the Laws of the Universe – the Law of Attraction.
When we feel bad about something, it's actually a warning (like the finger in the hot water) that we need to get out of there ASAP!
The sharp pain that we feel on the tip of our finger in hot water is our senses that scream at us to get that finger out.  The bad and negative feelings that we experience is a natural signal that something is not right, and that we are not in alignment with our higher self.  That's why we feel bad, and it's screaming at us to get out of it!
Unfortunately, most people ignore such signals, unlike the hot water test.  To use the term that my friend coach Melody Fletcher uses "people are bathing in hot and warm water for a very long time".  They became insensitive to bad feelings. They've got used to. It's part of their life.
So, how can you get out of that warm and hot water?
Switching your Energy to Attract what you Want
Now that you understand our natural protective mechanisms and how energy works, you need to learn how to switch your energy when your feelings are telling you that's something is not right.  This may be the hardest part, yet, it's totally doable with a little practice.
When I say the hardest, I don't mean hard in the sense that it's complicated. No, it's actually simple, but you will have to use your brain power to apply it.
Have you ever been awaken by an alarm clock that tells you it's time to get up when all you want to do is stay in bed and sleep?  What makes you get up?
Well, what makes you get up is that you've got to do something.  You've got to get up to go achieve that something.  You just can't stay in bed or you'll be late to wherever you have to go or do.  So, you are using all your "brain power" to pull your body out of that bed.  People do that every single day, don't they?
It's the same thing when you feel overwhelmed by bad feelings. You need to use your brain power to snap out of it like you use your brain power to snap out of bed.  However, I'm not going to leave you in the cold with that thought only. I'm going to give you some steps to follow.
Learn to become aware of your feelings
For most people it's very hard to be aware of their thoughts, but a great way to control your thoughts is to notice when you are feeling "bad".  Think finger in not water.  You wouldn't leave your finger in hot water, would you? Then, don't linger in bad negative feelings either.
How to Snap Out of Negative Feelings
I know it's easier said than done, but you can snap out of bad and negative feelings in the matter of seconds by using the following tools:
1 – Visualizations
You can use positive visualization. It could be "your perfect day", visualizing yourself surrounded by a bright white light, recalling a  happy memory or your goals in life. Get used to have a go-to-ready-visualization every time you feel bad and it will become a habit.
2 – Affirmations
You can start saying out loud some or your positive affirmations. The same as for the visualizations, have a couple of affirmation ready to go each time you catch yourself feeling down.
3 – Music
You can start playing your favorite upbeat music.  I have some favorite songs that put me in an instant good mood that I play when I feel my energy going down.  Try it it really works.
Keep doing what works for you until your feeling has changed
You natural mechanism will let you know when you've snapped out of a negative feeling and switch to a good, positive feeling.  The moment you've switched to a positive feeling, your vibrations will be higher.  Higher vibrations will bring about higher results.
This is how you are going to start seeing positive results and noticing that  your are attracting more positive things in your life.
Remember, the Law of Attraction is at work each and everyday, and each and every day you can work it for your own good.
So, do you have your own recipe to attract good stuff in your life? Do tell us down below!