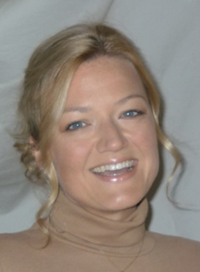 Today I have the pleasure to introduce you to law of attraction teacher and life coach, Melody Fletcher.
I've met Melody online about a year ago.  I believe that I was literally "attracted" to her blog since the theme is the law of attraction, and I'm all into that as you well know.
Melody is a successful entrepreneur who is helping many people to understand the law of attraction and other related topics.  I hope you will enjoy her valuable and awesome answers to my questions, and bring something home from this post.
If you have any questions and comments, make sure you do so in the provided area.  Melody will be checking out for those.  Now, without further ado, here is Melody…
Melody, can you, please, introduce yourself to my readers, telling them who you are, where you are in the world, and what you do?
My name is Melody Fletcher and I'm a Law of Attraction teacher, writer and life coach. Essentially, I help real people make some sense of LOA, so they can actually apply it and get results they want. There's a lot of confusing and woo-woo information out there about the Law of Attraction. I do my best to cut through the BS and give honest, direct and down to earth answers to even the toughest questions.
My work is all online, so I can pretty much live wherever I want. I currently reside in the amazing city of Barcelona, Spain and I adore it here.
The big theme of your blog is the Law of Attraction that you often refer to as LOA, since when have you been acquainted with the law of attraction?
I've been studying the Law of Attraction since my late teens, well before it was known as the "Law of Attraction." Back then, in the dark ages before the internet, I was condemned to search through the "weirdo" section of the book store, tucked into a shameful corner in the back. Books on Wicca, Paganism and Energy healing were considered synonymous with Satanism where I went to high school, so it wasn't easy for an introverted teenager to brave the walk past judging eyes to the dusty bookshelves in the back.
But my hunger for knowledge and understanding won out and I devoured every bit of knowledge I could get my hands on. I read everything I could on world religions and their origins, and on alternative spiritual paths. I disregarded anything I didn't resonate with, anything that didn't make sense to me or didn't feel right and kept the rest.
Every couple of years, I'd have an information surge, where I'd spend a few weeks seeking out every book I could get my hands on and would submerse myself in the knowledge they contained. And then I'd get distracted by life and jobs and "real world problems" and would forget a lot of what I'd learned. But over the years, more and more of what I'd studied stuck, until I finally reached critical mass a couple of years ago and the penny dropped.
I understood. Everything. I just got it. I could see how the Universe worked, how everything in my life had led me to that very moment, even the painful bits, and how perfect everything really was. You could call it a moment of awakening. I've had many such moments since then and fully expect to have many more.
You have an excellent eBook about the law of attraction on your blog, probably the clearest explanation I've ever read about it… what inspired you to write such book and how long did it take you to complete it?
Thanks so much for your kind words, Sylviane! When I launched my site in late 2010, and my blog in early 2011, I was writing articles and posts that showed people how to apply LOA to different situations. I still do that. I quickly realized that if I didn't want to rehash the basics of the Law of Attraction at the beginning of each post, I'd have to publish an explanation that I could then refer to.
I wrote a series of articles describing how LOA actually works, but it became quite lengthy and it was pretty obvious that it made more sense to put the whole thing into book form. Everything on my site and blog is based on this basic explanation, so I made it available for free. I wanted as many people to read it as possible.
If I were to ask you what the 3 most frequent questions you get from your readers are about the law of attraction, what would they be?
I get A LOT of questions. I love them, actually, and encourage my readers to send them in. I'd say the three most common questions I get have to do with finding "the One", making someone fall in love with you, and winning the lottery/making lots of money.
But while these questions seem really materialistic or shallow, when you dig into them, there's actually a whole host of beliefs lurking underneath. I've found that no desire is actually shallow. There's always something much deeper and much bigger attached to what we think we want. It's extraordinary what happens when people discover WHY they want what they want, what's behind it (what they actually want) and then figure out how to get that.
What type of people comes to you for personal development help, and can you help everyone?
Because my site and blog have turned into such a massive collection of resources, no one really comes to me out of the blue. The people that contact me for coaching are usually well acquainted with my work and style. I tend to attract intellectual people with strong, analytical minds. They have a need to understand how things work and don't really accept being told to just "have faith".
They're also people who are ready to make a change. I'm not interested in working with people who just want someone to complain to, but aren't willing to actually feel better. My satisfaction comes from getting my clients the results they are after and so I've set the strong intention to attract only those who are ready for that level of work.
No one can help everyone, but that's not really necessary. There are as many teachers as there are students. I don't really worry too much about selecting my clients, though. I let the Law of Attraction take care of that for me and it's worked out really well so far. Essentially, if someone finds their way to my site and likes what they read there, they will be a good candidate for my coaching. If they weren't, they wouldn't resonate with my work.
It's true that we hear more and more about the law of attraction, the subconscious mind, the other laws of the universe, etc… however, there are still a huge majority of people who are not even aware of such things yet, why do you think this is the case?
Understanding the Law of Attraction requires a willingness and ability to believe that what you see is not all there is. Doing this work deliberately means taking full responsibility for your life, for everything that's ever happened to you and for everything that will happen to you in the future.
There are many people who hear that sentence and replace responsibility with "blame". Instead of being an empowering statement, it becomes a negative one, full of resentment and obligation. So, instead of being helpful, these explanations just sound annoying to those who are unwilling to look at other perspectives.
We also have to remember that like any other philosophy, these explanations will never appeal to everyone. There are many, MANY ways for the core of this knowledge to come through and many people don't require any explanation at all. They are simply taking things less seriously, becoming happier, lighter, more passionate, and less willing to put up with crap.
You don't have to understand LOA to apply it, just as you don't have to understand gravity to be subject to it. Studying this work and shaping your reality deliberately is one path, one option among many. And all options are equally valid.
In your blog you cover some very tough topics that a lot of people would call "taboo" or "out there".  Do your receive emails from people who simply don't get it or are they all understanding what you are talking about?
You know, I used to really worry about that. I've written about religion, Jesus, drug addiction, hallucinogenic plants in the Amazon, the medical establishment, ADD, death, and many others, and I do it while talking about vibrations and frequencies and Who We Really Are. Would people get it? Would lynch mobs hunt me down in the night and burn me at the stake?
But I realized that by practicing what I preach, I didn't have to worry about that. I've received very little hate mail (and never for the topics that you'd think…) and those topics that seemed the most "out there" spawned the most brilliant conversations.
I set the intention on what kind of community I wanted to build and the Law of Attraction led those to me that were a match to that intention. The people that have been attracted to the blog have surpassed all my expectations. They are truly incredible. And yes, they totally get it. Those who don't, don't generally find me.
Recently I was interviewed myself, and I mentioned your blog as a blog I visit because I love how you talk about serious subjects while being hilarious, how important is it for you to have a sense of humor while talking about serious stuff?
I didn't really set out to use my sense of humor on the blog. In fact, if you read my first blog posts, you'll notice that they are decidedly not funny. But I love humor and after some time, my personality just naturally started to come through in my writing. Readers loved it.  I have kind of a silly, snarky, sarcastic sense of humor. I love creating funny images for my blog posts and infusing a few jokes here and there to make the writing more entertaining.
I think it's very important to have a sense of humor. Think about it: If our goal is to be happy, to be joyous and to laugh a lot (and it is; that's why it feels so good to laugh) and if humor evokes that state from us, then humor is actually an important component when reaching for enlightenment.
It feels good to be silly and playful and carefree. It feels good to play. A sense of humor gives us the ability to look at a painful situation and feel better about it. It also enhances learning. I'm pretty sure I'd remember much more High School Chemistry if they'd made the textbook funny.
So, the next time someone admonishes you for your sophomoric fart jokes, you can tell them to stop crapping all over your spiritual journey. You're welcome.
What advice would you give to someone who is not where they want to be in their life right now, either financially, professionally or relationship wise?
Ok, I'll give you the short answer first. And then, because people never want to hear the short answer, I'll add a bit of an explanation.
Step 1: Set the intention that you want to feel good.
Step 2: Make it a priority to feel good and continuously choose the option that feels better.
Step 3: Instead of trying to find a way to take the stuff you hate and make it feel good, go do something that already feels good.
Step 4: Rinse and repeat.
Now, I know that everyone that reads that is thinking "Yeah… but I have obligations, and a job I hate and screaming kids who want to eat and someday go to college and a toothache and a mortgage. I can't just go running naked through the sprinklers in my back yard all day (admit it. You totally want to)."
So, here's a slightly longer version:
Step 1: Decide that you want to feel good. This is a big decision, if you really make it. You are saying to yourself that you and your happiness are worth some attention and effort. Almost everyone these days puts their own needs and desires dead last. And then they wonder why they feel so drained, overwhelmed and resentful all the time.
If you want to feel truly good and have tons of energy and be a happy shiny puppy that inspires everyone that meets them, you have to make the decision that you will make feeling good a priority.
Step 2: As you go through your day, stop before each decision and ask yourself: "Which option feels the best to me?" Now, if you have to go to a big meeting, and you ask yourself this question, you may be tempted to run off and eat ice cream instead. That sounds so good. But given the person you are, would it really feel good to you to skip out on a meeting that you have agreed to be at?
Would it feel good to you to shirk your responsibilities? Probably not. But it also doesn't feel great to think about sitting in that meeting and arguing with people who seem to be missing the common sense gene.
What you may not realize is that there is another option, one you probably never noticed before: the option to enjoy the meeting. But if you make it a priority to feel good, you may well find yourself discovering ways to make that meeting fun, even if all the action is taking place in your own head. And believe it or not, when you consistently honor your desire to feel better, the changes to your mood become apparent immediately.
Step 3: The key to finding those better feeling options is not to look at something you hate (like your boss) and learn to love it. That's called denial and it doesn't work. The key is to figure out what one quality your boss has that you actually like (or don't hate) and focus all of your attention on that. Now, you're not pretending to feel good, you are actually feeling a bit better. And as you focus on that quality, the Law of attraction will bring you more thoughts, ideas and yes, qualities, that feel better. So, your boss will actually become nicer in your presence. Your experience of him will change. But you can't do that by focusing on how much you hate him.
Find the good feeling nuggets and give them all your energy until they grow so large that they take over your reality.
Step 4: Rinse and repeat.
Thank you very much for those fantastic answers, Melody. Is there anything else you wanted to add about you, your coaching, or anything else?
Thank YOU for the awesome opportunity to connect with you and your readers, Sylviane. You can find my site at DeliberateReceiving.com, where you can check out my blog, as well as free audios and videos. Those who are interested in coaching can listen to an entire coaching call for free, so they'll get a taste of what one of my coaching sessions is actually like. I also recently launched a Membership Site, where, for a small monthly fee, you can listen in on actual coaching calls and benefit from the experience of others.
I've so enjoyed this interaction. And if any of your readers have any burning Law of Attraction questions, I'll be happy to answer them in the comments.
Happy Shiny Puppy Hugs,
Melody
I hope you enjoyed this interview, now, your turn… you can ask any questions you may have!