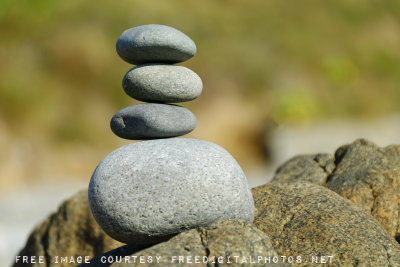 The average lifespan of a New Year's resolution is 2 weeks to 3 months.
Needless to say that's it falls pretty short from our goals, doesn't it?
Have you ever ask yourself the questions, Why do we make New Year's resolution? And Why most people can't seem to be able to stick with them? But most of all, what can we do to make sure that we stick to our New Year's resolutions?  Let's answer those three questions and see if YOU will be able to stick to your New Year's resolutions this year 2013.
Why do we Make New Year's Resolutions?
You might be surprised, but New Year's resolution is not new.  The Romans, who had a God named Janus which the name of the month of January comes from, would analyze their past behaviors and would vow to their God Janus to make improvement in the year ahead.  It seems that thousands of years later we are sticking to this behavior.  January New Year's resolution is still going on today.
The reason why we make New Year's resolutions is because the New Year is a new beginning.  It's a new chance for making changes in our lives.  It's a good opportunity to look back and see what we don't like or don't want anymore, and what we would like to bring into our lives instead.  It's the perfect time to make a change.  It's the perfect time to bring up the New YOU with the New Year.  These are the reasons why New Year's resolutions are still pretty much alive and so widely spread.
For example, the 10 most popular New Year's resolutions in 2012 were the following in this order
Losing weight
Getting organized
Spend less, save more
Enjoy life to the fullest
Staying fit and healthy
Learning something exciting
Quit smoking
Help others in their dreams
Fall in love
Spend more time with family
Needless to say that for these to be the top 10 resolutions in 2012 there had to be quite a few people making them.  The point is how many of such people did stick to them?  I think that number 9 is rather interesting, don't you think?  What do you do to keep that one and more so to make it happen?
The funny thing is you could make even "falling in love" happen, but only if you knew how the Law of Attraction and other Universal Laws work, and how to use them to you own advantage.  My guess is most people who came up with such resolution didn't go through with it.
Why Most People Can't Seem to be Able to Stick with New Year's Resolutions?
To answer this question, let's look at our list above.  In order to accomplish any of such resolutions one would have to "take action".  The fact that you are "making a new year's resolution" is NOT an action; it's just a "thought" at worst and a desire at best.  The main reason why most people can't stick to their New Year's Resolution is that they don't know how to fill the gap between the thought/desire, and the actions they need to take in order to fulfill such thought/desire.
The thought and desire of doing something isn't the tough part, the action is, because it requires efforts, commitments, and a strong will.  We, as humans, are just like any other animals on the planet, we are naturally rather lazy, and we need motivation to move ahead.
You would have a very hard time to teach tricks to your dog if you don't give him a reward, wouldn't you? That's the only thing that motivates the dog to listen to you.  Believe me the dog doesn't want to do this, for the most part; what he wants is the treat.  That's his pay back to play monkey for you.
I know that we like to think that we are above and beyond animal's behavior, but we're not really.  We are only motivated by rewards.  Once you understand this part, you are closer to stick to your new year's resolution.
Learn how to focus less on the effort and focus more on the reward.  If you have a dog or ever seen a dog doing a trick, that's what they do. They focus on the reward and just do the darn trick almost as a reflex.  I don't have a dog, but my neighbor does, and that dog is begging me for treats on a daily basis.  As he is staring at me he lifts his right paw with a watering mouth drooling on my patio.  That dog is so focused on his reward it's very interesting to watch.  I don't even have to ask him to give me his paw; he does it on his own, and without thinking. It has become a habit, so it's easy for him.
So how do you stay motivated? How do  you fill the gap between your desire and your actions? And how can you use "habits" to help you keep your New Year's resolutions all throughout the year?
What Can you do to Make Sure that you Stick with your New Year's Resolutions?
There are three rules of thumb that will help you stick with your New Year's resolutions, and they are the following:
1.       Live in the moment
Our brain is full of thoughts all the time crossing our mind. We're thinking about yesterday, about last year, about 10 years ago, about what we are going to have for dinner this evening, what client we need to meet next week, our vacation next summer, etc.  Our mind is rushing between the past and the future, and while we are doing this, we are NOT actually living the moment.
There's only one time that you're living in and it's NOW. You're not living in the past anymore, and you're not living in the future yet.  All you have is now.  What are you doing NOW towards your New Year's resolution?  If you keep asking yourself this question several times a day, it will be a constant reminder that NOW is the time to work on your New Year's resolution. Take one moment at the time.
Each time you ask yourself this question, you can only give two answers. I' am doing something now, or I'm not doing anything now.  Use that moment to take some type of action toward your New Years's resolution.
2.       Focus on the reward
Like in the example of a dog that does tricks for the reward because that's what he's focused on, you need to learn to focus on the reward.
When you drive a car on a long road trip from point A to point B, unless you love to drive long hours, your focus is where you're going.  You do not stop in the middle of the road wishing how much you would love to get there. No. You're driving there. Your motive is to BE there, and making the effort to drive along is the ONLY way to get there.
It's the same thing with your New Year's resolution goals.  Don't focus on the trip so much but on when you get there. How cool it will be!  The slogan of an internet marketer that I know is this, "If you're willing to do for a year what others won't, you can spend a lifetime doing what others won't".
Yes, you might have to put in some effort now, but you'll be better off later.  "Keeping your eyes on the prize", will help you get there more easily. Focus on the reward and it will take you there.
3.       Make it a habit
The good thing about habits is that they make us "do" things without much thought to it.  When you brush your teeth in the morning, I bet you're not jumping for joy at the thought of doing it, yet you do it day after day, after day, without much trouble.  The first reason why is that it has just become a habit. The second reason is that it will save your teeth from rotting and falling off.
There you have it, the habit plus the end result.
It is said that it takes 21 days to create a habit (or roughly a month). Good or bad. What don't you use this wonderful fact for your own advantage, and start taking the actions that you need in order to take on good habits?
Just like brushing your teeth it might not be something you're looking for and necessarily like, but if it becomes a habit you will be able to just do it without thinking too much about it and without it being an issue.  Make a habit of the actions that will take you to your goals.
These are the three methods that have done well for me and for some people I know. Living in the moment, while focusing on the reward, and making your task to get there a habit.
Try these on your 2013 New Year's resolutions and let me know how it goes.  In the meantime, give me your thoughts in the comment area.
Happy New Year's resolutions to you!
PS: Stacy at Grow With Stacy has a Free Kindle book Build A New Habit in 28 Days, until January 2nd if you want to grab it right here!