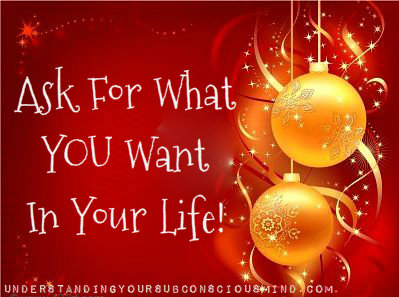 So, what do you want for Christmas? In recent posts I talked about giving thanks and receiving, but what about asking?
Some people, young or not so young, make a list of physical items that they may want at this time of the year, and that's great, but what about making a list of the qualities, the joy and prosperity that you want?  What about good habits that you want to take? Important people you'd like to meet? The stronger personality you'd like to develop? Do you have such list?
I know I do! In this post I wanted to show you what type of wish list you can create for yourself to ask the higher forces of the Universe, God, about what you want.  This is nothing new, right? The Bible itself says, "Ask and you shall receive". Yet, so few people actually do it!
This is the perfect time of the year for you to start making a special list of what you want to be and have in your life.  You can use a written list or a visual one (a vision board) for those who are more visual people.  But, really, whatever type of person you are, I suggest that you use both, because that would be even better.
So for this Christmas, give yourself the gifts of more wealth, more health, more joy, more happiness, more self confidence, etc… by claiming them now.
Make a list of statements that you can make your own, also called self-talk.  Here are some examples for you…
[box]
I create money and abundance through joy
People love me and feel good with me
I believe in my ability to create the life that I want
I manifest what I want easily
I am so happy and grateful for the joy that I feel every day
My job is always well done
I make more and more sales every day
I am more and more inspired every day
I am meeting the perfect partner
I am attracting the perfect person for me
I am love, I am joy and I am abundance
 I am inspired in everything I do
 As I move forward I am getting better and better at what I do
Money comes to me through multiple sources I am an abundant being[/box]
What I like to do is type those phrases with different beautiful and big fonts and cut them out.  Then I can put them around my desk or on my vision board, or anywhere I can see them often.
When you read and repeat those statements several times a day they become yours and they become part of your subconscious programming.  Even if you repeat them just a few times per day, look how many times a years that would be? It's important to add such good vibration into your life.  It's part of the law of attraction.
No one needs to know about those quotes and statements of yours, unless you're sure that whoever does know, won't make fun of you or criticize you in anyway, which would spoil their purpose.
Make a Vision Board
The other thing that you can do is choose pictures of people, events and things that you want to attract into your life.  For example, a luxury house that you'd like to have. Your dream house!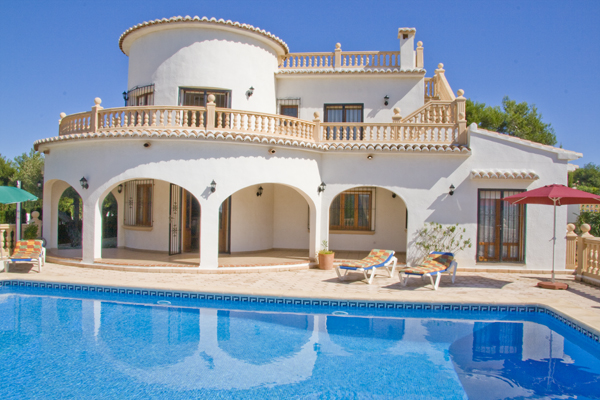 If there is someone you'd like to meet, pin a picture of them on your vision board as well.  If there is an event you'd like to be part of, put a picture of that as well.  You can even play with your own picture and put it on a magazine cover like I've done here for myself.  I've got several of those.
You can add everything and anything YOU want on your vision board!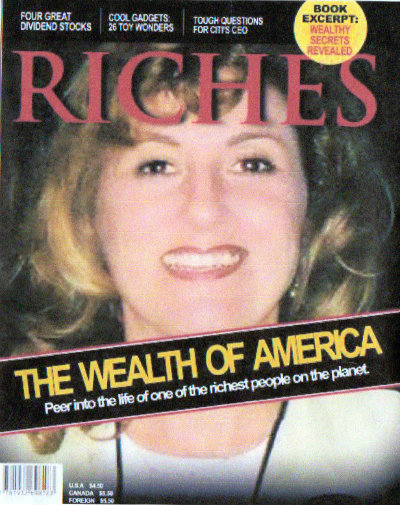 What you Want to be Inside
What are the qualities you want to develop? Do you want to be more calm? More wise? More resourceful? More knowledgeable in some areas?  More patient?  Have more insight? Be healthier? Be skinnier? Get rid of some bad habits…? The list is endless…
If you want to have more of any such qualities, just ask for it.  Make a list as shown above and "SAY" what you want to be every single day.  Say it loud, say it in your head, depending  on where you are at that moment, but say it always in the present tense.
To  help you with this you can use some of the techniques that I've promoted on this blog before, such EFT, meditation or self hypnosis.  Choose whatever floats your boat.  The important thing is that you do this if you want to create a better life for yourself.  Always ask for the life that you want!
So, your tun now! What do you want in life? Do you ask for what you want?  If so, how do you do this?