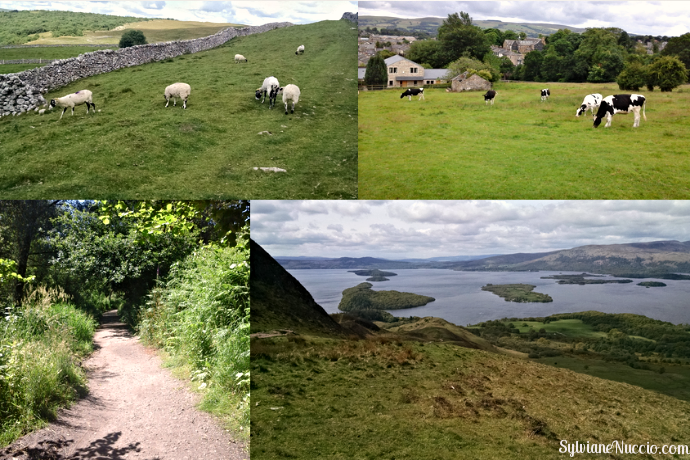 Since I've been free to move about in Europe, from Scotland, Ireland, England to Spain, do you know what's been the most joyful part of it all?
Now, you would think that what's been the most wonderful part of all is the traveling part, right?
Having the fabulous privilege to visit all those majestic places and live at my own pace.
And it certainly is.
But do you know what the best of the best part of it all is?
Want to take a guess?
Well, let me not torture you any longer.
The best part of all this wonderful new life that is mine, it's that I've removed the unwanted from my life.
Because, let me tell you a little secret here…
It is more powerful to remove what you don't want, than to even add some cool stuff into your lifestyle.
That's why as a coach, it's more powerful for me to help people remove their unwanted baggage than to promise them the moon.
If you are a little confused, bear with me for a few minutes, and make sure you read the rest of this article. You'll never bee confused again about that.
Always Choose the Path of Least Resistance
When I consult with a new client, the first thing I'm looking for is to find out what I call their pain point.
What is the part of their life that hurts them most?
Why do I do that?
Because I know that it's more important to remove people's pain point than to promise them the moon.
The reason why this is so it's because no matter what you may add to your life, as long as something is bringing you down, you'll never truly be happy and whole.
The best example I can think of is some of the rich and famous people out there. They may have fame, money and all the relationships they want, but yet again, they often use drug because they are overall  unhappy in life.
If they are still not content while having everything that you might think could make YOU happy, it's because they still have a pain point.
They may still have something that is bringing them down somehow. So no matter what they add on to their life, no matter how wealthy, popular and surrounded by a full entourage they may become, that doesn't necessarily remove their pain point.
That's why as a coach, I'm trained to spot your pain point – or paint points – rather than just telling you to go do something that will just be adding superficial joy.
How Removing my Own Pain Point was Liberating
In my very own case, my huge pain point was my job.
As I'm walking around beautiful countries, traveling by plane or by train, hiking on a beautiful loch mountains in Scotland, walking in a charming pub street in Ireland, crossing a field of sheep and cows in England, or laying on hot beach in Spain; do you know what makes me smile most while I'm doing all that?
What makes me happiest inside. What makes me giggle at times or even shout out loud in pure bliss, it's not what you might think.
Now, is that not wonderful what I'm living right now?
Of course it is. It's above and beyond wonderful, actually.
But what I've noticed deep down inside, is that the best part of it all, is that I've removed my pain point.
I quit my job which I had started to really hate.
It wasn't even one of those tough or stressful jobs, but you don't have to be in a tough or stressful job to hate it. Now, do  you?
Now, I know that "hate" is a very strong word, and I always help my clients to see the strength of that word and try to remove it from their vocabulary as much as possible.
But when you realize that whatever that pain point of yours is making you using the word "hate" that's when you know that you have to remove such pain point as soon as possible.
Every single day, as the thought of me having left that job crosses my mind from the very moment I open my eyes in the morning, I feel full of joy, because that thorn has been removed from my flesh.
So…
What is Your Pain Point?
Or do you have one?
The truth is most people have one such thorn, and at times more than one.
I had more than one myself too, but the other ones are of a very different kind and the subject of a whole different topic.
But what about you?
Why don't you take a few minutes, right after you finish reading this article and listened to the video, to try to find out what that pain point of yours is?
Maybe it's obvious, maybe it's not, but only you can truly know.
Either way it's so very important for you to remove it, because what I'm talking about here creates something that you don't want in your life at all.
Why a Pain Point Creates Resistance?
You create resistance in your world, in your universe, in your everyday life, every time you feel a block. Every time you have negative thoughts about something, you create resistance, and resistance is the antidote to allowing.
Actually, if you are wanting something in our life right now, and hopefully doing some of the things that I'm teaching through this blog week after week.
If you are trying to attract a better life, but yet that thing you want is not showing up, it's probably because of the resistance you are creating.
Resistance can be tricky to spot.
Even me with the sizable conscious knowledge that I have about the law of attraction and all that good stuff, I had not fully realized how much that stupid job of mine was creating a resistance in my life that prevented me to move forward faster.
What about you?
Can you look around your life and find that point of resistance?
Just so you know, I can also help you with finding it, by the way, but in the meantime, let me give you some insights as far as how you can use that magical mind of yours to remove the unwanted in your life.
To remove that pain point that's pretty much spoiling everything else.
Using your Mind to Help you Remove the Unwanted
First off, let me remind you that I've just published a new book now available on Smashwords that will take you by the hand with a step by step tutorial, showing you exactly that.
But for the time being, let me give you some quick tips to help you spot the unwanted in your life.
Your mind is a marvelous thing, and you can use it in this particular case for two things…
1- Finding out what you really don't want in your life right now.
2- To move you closer to be able to remove it.
When I was at that job that I hated, what helped me not to totally lose my mind or become depressed, was that I knew that I was working my way out in my mind.
All I had to do is be patient – very patient I might add – but I knew that I was working on leaving from the inside out.
How do you work anything from the inside out?
By being where you want to be in your mind first.
An inside job, as I call it, is totally different than taking physical actions. It's something that no one around you will even be aware of, but it's very powerful.
So what is it?
It's a combination of meditation, visualization, and energy work.
It can include, tapping, positive affirmations, reading and listening to personal development materials, as well as getting in a routine where you take some type of actions to work on both your conscious and subconscious mind.
I've written dozens upon dozens of posts on this blog about each specific topic, and I would encourage you to go back to each one of them highlighted here, and learn more about these topics.
The more you learn about them, the more you can start the process of removing the unwanted things from your life.
You could start by checking my book which will give you the steps that you need to do that. You can get it today at the price of a cup of coffee.
Whatever you decide, please, leave your comments and inputs below. I'll be sure to answer any questions you may have.