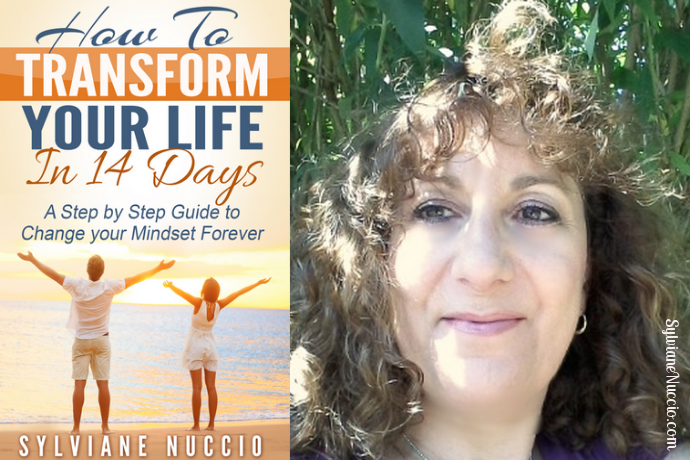 Do you feel that this headline is exaggerated?
Are you saying, no way, you can't transform your life in just 14 days.
Well, if you think that way, think again.
How many people have seen their life changed in just a matter of minutes or even seconds?
It's interesting that we live in a society that raises us to believe that life can be changed in seconds when it comes to negative things, but we don't believe that things can change for the better quickly, when it comes to positive things.
The truth of the matter is that, yes, if you transform your thoughts, starting NOW, and when you do, your life will start changing as well. It might not be instantly obvious in your present experience that we call "reality" but you can be sure that it will be on it's way.
And just for the record, yes, even good things can happen fast.
Why?
Because what causes your reality is your thought pattern
You can read my interview on Smashwords here.
My Book How to Transform your Life in 14 Days is Out
I'm sure you've guessed it by now, this is the title of my new book, and it's now available on Smashwords.
This is not just a guide book, but a guide book with steps that I've applied to myself to change my life entirely.
My life didn't change instantly, mostly because in my case I had to learn the hard way.  I didn't find a step by step instruction. I learned bit by bit.
That's why I wanted to gather what I know in a short book that everyone would be able to afford and access to.
In the book I mentioned some things that have happened to me and which I've never mentioned in any blog posts, because I felt that I would keep those things to help people who would make the extra effort to access this information.
Instead of writing much today, I've made a video with some of the pictures I took during my fantastic European tour, while I'm telling you a bit more there.
So sit down and relax as you listen and watch.
Enjoy the book if you decide to get it. And if you do, please, give me some feedback.