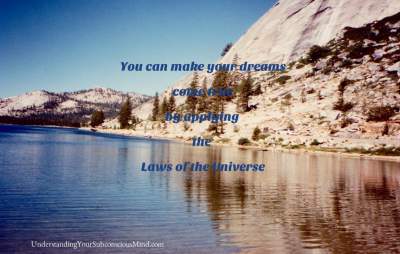 This month of March is over, and I'm sure glad it is. Why am I saying this? Well, it's interesting, because it's also the month where I got to be a certified coach, so one should think that was the best month of the years for me so far.  But, really, it's also been a month with lots more than that. It's been a challenging time for me to say the least, but it has also awaken more insights in me at the same time.
Because of my challenges, I've been doing more than usual meditation and learning more about myself. I also really found comfort in meditative prayers, and learned a few tricks to test my own beliefs. I feel comfort in meaningful prayers where you're looking to be more connected with your higher self, and higher power that we call God. That's what meditation is all about, isn't it?
Why is it Beneficial to Learn more about who we Really are?
Have you ever heard or read that we are using only less than one percent of our brain? Well, that's not surprising to me.  Most of us get up in the morning and go through the flow of the day with all of our limiting beliefs, negative thoughts, bad habits and worries that we put in front of ourselves constantly.
We put our brain in some type of automatic system, and that's why we use so little of its capability.
Now, think about it! Why would we have such an amazing brain and use so little of it? That doesn't even make sense. What a waste!
What I think is that it's up to us to use our brain to more capacity than we do now. We can use our brain more by discovering and learning more, but most importantly, by expending our mind above and beyond our day to day thinking pattern.
Yes, we can us our brain to live a better life. That's why it's for!
One specific thinking ability that I wanted to talk about today, is our identity. What is the identity you've given to yourself? Do you know that knowing the answer to this question might help you understand a great deal about you and what you do? For instance if you're successful or if you're not.
Most of us Start the Same Way
Like most human beings on the planet, I grew up surrounded by limiting beliefs, lack mentality, and even fears.  And we're not talking about a bad household here. No, no, no.  We're talking about the average household where all of that is usually going on.
Before we got involved in personal development we just didn't know it did. Remember?
However (in my case), there was something about me – always – since I can remember that didn't just believe something because I was told. One thing that I've always have had, is the ability to think for myself. We all have that you might say. Well, you'd be wrong. Some people, unfortunately, have never used that feature of their brain.
Are they dumb people? No, they just have more of a convincing nature about them, which makes them accept things without discussion, and without ever questioning it. Do you know some people like that? I know I do.  As a matter of fact, the word is full of such people, even though it's getting better. That's why life coaching is a growing business.
What my Past was Already Revealing about Me
What about you? Was your past revealing about you?
As for me, I was rebellious from the get go you might say.
My mother told me many times that I started challenging my parents' authority at age 2.  They even tested me at times telling me to go right and watch me going left "so to speak." I had a few accidents because of it too. One day when I was 13, I told the son of my mother's boss to go to hell (in French it's more fancy). I was 13, but he was 26, and my mom was so embarrassed. That I would never, ever forget.
Was I a bad kid?
No. Frankly, I've never been a bad kid. For one thing I've never did anything that I couldn't tell to my mother, and that sure wasn't the case of many other kids I knew. So being a bad kid wasn't even part of me, but I just didn't take people's BS easily. Just couldn't help it.
It's only many years later that I've learned through my personal development that what I had was my own "identity" that was crying out loud to express itself.  That's probably why I was attracted to acting, because it didn't matter if I was just rehearsing in front of 5 of my peers or doing the real thing in front of 300 people, I could just let go.
When you're in those drama classes you see some of those individuals who are one person in life and transform to something totally different on stage, before you very eyes. I was one of them, but I wasn't the only ones. I think that the ones who were like that, though, were able to truly BE themselves when they were actually acting.
Why? Because it's often not easy to really be yourself in the society we live in. So our true identity is somewhat buried somewhere.
Looking back at my life, I can see now that I was trying to build my own identity, without much success, I might add. But there was a spark that's always been there. I know I've always been a leader. That's why my own parents noticed very early on that I couldn't be led easily.
What about you? Who are you, really? Have you ever asked that question? Does it match what you're doing in life?
Defining your identity is Vital for Success
One thing that most personal development experts would tell you is that what you do or don't do in life has a lot to do with your identity. When I say identity, I don't mean what's on your ID, I mean how you see yourself as a person.
If you are familiar with my blog, you know that for a large part, how you see yourself will have a lot to do with what was fed into your subconscious mind, but the good news is that even if you had a tough beginning that didn't help you in this way, you can still make up for it. No, it's not impossible. Actually many people could tell you their success stories about how they did it.
But regardless of the methods they used to be able to make a drastic change in their life, it had to come first from a change in their beliefs, also called a change of identity, where you would make a 180° turn around and put on a totally different you.
As a matter of fact, that different you, is usually the REAL YOU.
For example, the real you may be someone who has guts to do things, but the other part of you, the ones that has grown up with limiting beliefs, and fears thinks that they could never do something like that, and that's why you tend to coward.
It Hard to Swim Upstream
Have you ever tried to swim upstream or against currant? Well, if you're not a swimmer, you've probably never tried that, but let me tell you, it's very tough. I mean, the energy that you have to spend to swim against stream or current is multiplied by 10.
Guess what? Even if  we've never tried to do that in water, we do it in life all the time.
For example, instead of stating what we want, we usually tell about what we don't want. Instead of choosing to be happy, we often choose to be miserable. Instead of appreciating what we do have, we curse at what we don't have. And so on and so forth…
That, my friends, is swimming against current in your life. Some people tend to do it more than others. No wonder they're exhausted, fat, sick and broke. What would you expect?
Breaking the Negative Patterns
1)     Find your true identity
I know of a guy who got a fist because he was moved from a desk to cubicle at his job. Do you know why someone would even allow himself to feel that way because of freaking desk? Because he hasn't found his identity. He wants to feel important, but his behavior actually shows how little he really feel inside.
You know what? I don't care where I sit, because I know who I am. My true identity doesn't depend where I am physical at any given moment. It has nothing to do with that at all.
Don't be like that guy. Don't feel small because of your own lack of identity. If you do feel small, then it's time to learn how to feel big, and get that identity straight. I can help you with that, by the way.
2)     Start Swimming Downstream with the Flow
You'll see that is much, much easier.  Go with the flow, not against it.
Start blessing the good things that you have and wish farewell the ones that you don't want, but not by cursing them.  Rather be thankful that they were here while you needed them, or even acknowledging that they manifested due that wonderful law of attraction, because the law of attraction is always in action, but you didn't know how to use it the proper way. Start being thankful and grateful for what you have and meditate more.
By changing these two thinking patterns, you will start noticing changes in your life. Start today. Don't wait. And let me know how it goes.
I hope you enjoyed this post today. I really hope you read it all without skipping. If you did. Do yourself a favor, save it and read it again slowly when you have more time.  Please, leave your thoughts down below.