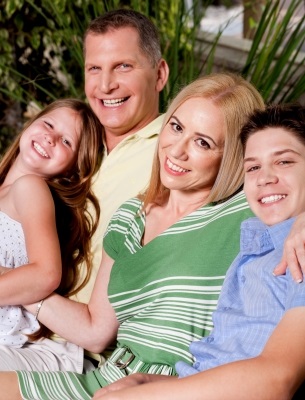 I know most of us have not been taught this by our parents, tutors or teachers, but we were meant to live the life of our dreams.
Yes, you and I were born to live a fulfilling life that brings us joy, happiness, contentment, and a true sense of fulfillment.
And you know that if this is true, it means that we were NOT born to go to a job we hate from 9-5 Monday through Friday, trying to make up for time lost on weekends.
Yet, this is what most of us are doing.  So what went wrong?
If we were born to live the life of our dream why don't we? And most of all what could we possibly do in order to get there?
Just Imagine for a Moment…
You're just waking up, not with that ugly alarm clock, but when your body is done sleeping.  As you're awakening you feel a wave of well-being and contentment rushing through your body.  You slowly get up and start preparing your favorite breakfast.
There is no rush what-so-ever.  You sit down enjoying your breakfast and star thinking about your day ahead.
As you're finishing you're favorite cup of coffee, you're getting ready for the day where you will be doing what you love most. You won't look at your clock wishing your life away.  You are passionate with what you do, and will enjoy a perfect day.
Actually, the word WORK will not really come to mind, because we rarely associate work with something we're looking forward to.  When you love what you do, the feeling is totally different.
Do you think that's such perfect life is simply impossible?
Well, some people already live this type of life. Why not you?
OK, you're thinking this is all sounding very good, but how in the world can I get there?
Well, it's got to start with a dream
But…
Some People don't have a Dream
The first step you need to take is to become aware of your dreams.  Well, isn't that obvious?
Well, no, it's not.  Some people live their whole life without ever getting close to their dream in thought, let alone trying to reach them.
Some people grow up so far removed from the "concept" of living a fulfilling life where you can actually take control, that they are not even aware that it's possible or attainable.  They don't ever ask themselves the question.
Of course, this type of people is the one that's less likely able to ever achieve the type of life we're talking about here.  My hope is that you're not one of them.
Once you've at least started to "become aware" that you have dreams (yes, it's allowed) that you would love to accomplish in life, you can move on to the next step of defining what that dream is exactly.
But here the problem, some people do not exactly know what they want in life. The very reason for this is that it's a subconscious issue. Let me explain.
You might be thinking that everyone is able to have a dream right? Wrong. Not everyone is easily able to have a dream.  If you'd asked the question to some people you'd be surprise to learn that they don't have dreams.
This is because there is no such place that exist in their subconscious programming. Therefore, they don't have a dream.
They kind of live their life robotically, never asking themselves "if" things could be different.  They take life as it comes. They are never in the driver's seat, because they DON"T KNOW there is one.  Just think for a minute. I know you know some people just like that.
I'm not explaining this to denounce people who are not able dream, but for you to see that this type of problem which is at the very root of not being able to live the life you want does exist, and it's widely spread.
If you need help in order to know how you're sabotaging yourself, you may want to consider consulting a coach or search for some type of help.
Some People Let their Dream Die
Then you have people that did discover that they have a dream and took it seriously enough to research ways to make their dream come true.
They may have found some answers and help to try to make their dream come true.  However, things are not running smoothly and they feel like a failure. After a while, they lose that adrenaline and they stop.
Then, they say to themselves, I've tried and it didn't work. Maybe it just wasn't meant to be.
Sounds familiar? I know it does for a lot of people.
Why Goals don't Always Work
The least you understand about the conscious and subconscious minds the more gap there will be between you and your goals. I can GUARANTEE you that!
Let's take goal setting, for example.  Goal setting is a totally "conscious decision." So much so, that the subconscious mind is not even able to "set goals," that's just not what the subconscious part of our mind is for.
So, when you set a goal that doesn't match your subconscious beliefs/programming, it will be basically impossible for you to reach to that goal.  Because I tell you, if you subconscious belief is totally opposite to what you want consciously, it just won't happen.
A simple example is that a goal requires motivation, also called will power.  Will power is a conscious act.  If such motivation (will power) is not on your "hard-drive" so to speak (your subconscious), it will be short lived. So after just a few hurdles and stumbling blocks your motivation will go down the drain.
Setting goals and trying to keep them requires a lot of will power.  Unfortunately, will power is not something you can fully count on, because will power is solely based on your "conscious mind, which is the weakest link in this case.
Do Not Ever Underestimate your Subconscious Mind
Let me repeat that one more time. Do not ever underestimate your subconscious mind, because what your subconscious is it's what you gets.
I have a friend which has also become a regular client of mine, because he has a collection of sorry results that he now knows were 100% guided by his subconscious beliefs.
It didn't matter how fortunate he was, how much money he had access to, and how many nice French girls wanted to spend the rest of their life with him.
Imagine that! At one point in his life all of that was available to him, but he just constantly made the wrong crapy choice every time!  It never failed.
I jokingly call him my prototype bad subconscious programming map.
We laugh out loud together about that.  Every time he's about to tell me a new story/experience that I don't know yet, I already know what the outcome of that one will be. You guessed it! The wrong one, of course.
The tricky part with the subconscious mind is that it doesn't follow logic, it simply follows its programming.  Now if you think that your subconscious mind has been programmed according to logic, think again…
You've been taught that it's OK to work a job you don't like your whole life
You've been taught that money is hard to come by and evil
You've been taught that you can't always have what you want
You've been taught to have all kind of fears more one more frightening than the other…
Shall I go on?
It's no mystery why our subconscious is more often than not our enemy rather than the ally that it should be.  This is the very root of the problem why we don't live the life we were meant to be.
The good news, however, is that you can change that.
You can reprogram that subconscious mind of yours and discover things that you've never seen, heard or noticed before.
You can learn how to discover your dreams, and how to set LASTING goals to reach those dreams.  But most of all you can learn to make sure that you WILL get there.
How?
Well, nothing will EVER replace a good one on one coaching session, but if you're not ready for this yet, in an upcoming post we are going to discuss this further.
Photo Credits: FreeDigitalPhotos.net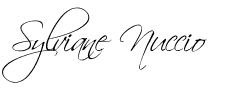 I hope you enjoyed this post, and will start applying those tips now. Please, let me know what you think and add your thoughts down below in the comments.
If you found this information valuable and would like to share it, you should add the RSS feed of this blog to the social media sharing platform of your choice.
The feed is https://www.sylvianenuccio.com/feed/
Don't forget to add "via @LifeCoachingPro" to tweet, so I can thank you.