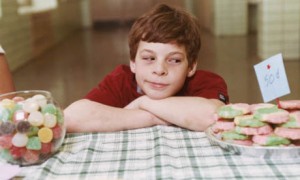 Have you ever tried to break a bad habit or take on a new one using your willpower alone?  If you have; how did it go for you?  I would be willing to bet that you failed more often than not, if you have tried to take any life changing habits with the use of willpower alone.
What is Willpower?
Sorry to be so blunt, but "willpower" is really just an illusion.  When you are trying to make drastic changes in your life with just the use of willpower you are setting yourself to fail.  As a matter of fact, when people are trying to take actions based on their willpower, they are "shooting themselves in the foot twice".   How is that?
Well, first they are disappointing themselves thinking that they are weak, and second, they are trying to override their subconscious attention with their conscious attention which is really impossible to sustain long term.
This would be like trying to control your breathing consciously, while as we all know,  your subconscious does a much better job.  Imagine if you had to control every breath you take 24/7?  You would stop breathing very quickly, because you wouldn't be able to keep up with it.  That's exactly what happens with your willpower.
Willpower versus Subconscious Programming
We do not breathe using our willpower, we breathe subconsciously.  That's why we breathe when we sleep and even when if we are knocked unconscious.
The same goes with subconscious habits and everything you do that really comes from a subconscious level.  Trying to override it with your conscious is a lost battle.  It's like if you were consciously trying to control your breathing.  You are trying to control an action or habit "consciously" when such action or habits is mainly controlled subconsciously.
This is why many people who are trying to stop smoking, lose weight, save money, stop procrastinating, and many other things fail.  They are failing because they may have consciously decided to take on a new habit, but unless they are fixing the problem at its root, which is at the subconscious level, they will not succeed.
Let's say that this week you are telling to yourself, I am going to stop procrastinating and I will take so and so action starting tomorrow.  So, when tomorrow comes around you are all motivated and you start taking actions.  Then, you even manage to keep this up for a week or so, but what happens over time?  You get distracted and you go back to your old habits.  You see, that's the problem with our conscious, it gets distracted very easily.  As a matter of fact, it's not IF your conscious will get distracted, it's more like WHEN.  This is the fundamental reason why willpower is not enough to change your habits and ultimately your life.
Does this Mean that you're Weak?
Does the fact that you can't really control your willpower long term make you a weak person?  Most certainly not.  The fact that you can control your willpower only to a limited extent is because willpower is not the RIGHT tool to use in order to make drastic changes or breaking bad habits.
If you are a reader of this blog or any personal development blogs teaching about the subconscious mind you know that the subconscious works like a tape recorder.  Unless you erase that tape with a new recording, you will still be hearing whatever was recorded on it.  This is why conscious efforts CANNOT override subconscious programming.  The blueprint of your subconscious mind will ALWAYS take over because it's much, much more powerful.
Overriding Willpower by Going Beyond the Critical Factor 
I am sure that you've got the point so far and understood that in order to be more effective with your plans and decisions you need to affect your subconscious rather than your conscious.  Now, why is this easier said than done?  Well, it's because your subconscious mind is protected by what we call the Critical Factor also known as Gatekeeper.  In order to put new data into your subconscious mind you need to go beyond that Gatekeeper.
The Critical Factor has a purpose, which is to protect you against external information that would not serve you well.  However, since the subconscious is incapable of logical reasoning it will protect you just as well against good things.  On top of this, the subconscious will always take the path of least resistance and it doesn't like change.  Against this, willpower has no chance.
This said, it doesn't mean that you can't change your subconscious blueprint.  You do.  As a matter of fact, there are two ways, to do this. One I like to call the hard way, which is by using your conscious mind with relentless repetitions, and it will take months to years to see results.  The other, the easy way, which is using a medium  that will open the Gatekeeper's doors wide.  This medium is called self-hypnosis.
Self-Hypnosis versus Willpower
Unlike willpower that can be activated only with the conscious mind, and as a result generate little achievements, self-hypnosis, can be used to connect directly with your subconscious mind.  Self-hypnosis allows you to bypass the Critical Factor (Gatekeeper) and connect directly with the subconscious mind which is the area that you need to reach in order to make any drastic change.
The part of the subconscious that is resistant and not open to change is the Critical Factor.  Self-hypnosis keeps the Critical Factor at bay (so to speak) so, the subconscious mind is easily reached.  It's like if you wanted to come into a guarded castle but couldn't because of the guards at the door.  If you could put the guards to sleep, however, you would be able to get in very easily.
Once the gatekeeper is asleep any new idea can be put into the subconscious mind.  The best and easiest way to do this is with self-hypnosis.
So, what's your experience with willpower? Have you tried methods that can get your there faster? What are they? Have you used self-hypnosis before?  I love self hypnosis! I do a 30 minute session every evening. What about you?  Let us know in the comment area.