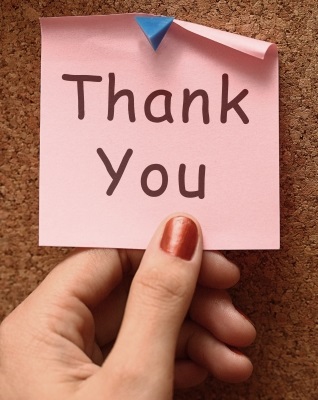 Tomorrow it's Thanksgiving Day, here in the United States.  People will have a family dinner together and maybe give thanks in prayer or some other ways.
But is giving thanks something you do every day or just on Thanksgiving Day?
Have you ever experience the results of thankfulness and pomposity?  Well, if you haven't, let me tell you.  Thankfulness and positivity can lead you to a quantum leap in your life.
Why Giving Thanks one Day in the Year is NOT Enough
Even if your thanks giving were felt deep down inside on Thanksgiving Day, it would certainly not be enough to change your life.
But why am I associating giving thanks to changing your life, in the first place?
Because being thankful and grateful for what you have and for what you want as if you already had it, is life changing.  If you've never tried it, you're probably not living the perfect life that you want right now.
So why not starting to overflow with thanks giving now and each and every day in order to accomplish what I call a quantum leap?
Let's see how you can start doing this from today… but first…
What is a Quantum Leap?
If you're not familiar with personal development you might be wondering what a quantum leap is. Well, a quantum leap is simply a huge change in your life. Of course, in this case, I'm referring to a positive change.  The reason why I'm so motivated to write about this today is that I'm leaving a quantum leap right now, and when it's all set and done I'll be writing about it.
However, it's not the first quantum lead I had in my life.  I can actually count a few that stand out.
When I moved to Paris to pursue my acting dream and found myself working with a handful of famous French actors
When I moved to New York City where I knew absolutely no one
When I accomplished my dream of speaking English and Spanish fluently
When I totally changed my mind over and entered the personal development world full blast
As a matter of fact, the latter definitely the most life changing quantum leap I ever had, because it's the one that helped me to totally change the way I was seeing the world, and changed some of the deepest beliefs that I had.  Also this is my life long lasting quantum leap, and it's here to stay.
As a matter of fact, it was a long way until I started to fully understand on what road I was really on, but I do know now, and things are really getting better and better for me. So much so, that I know that I'm coming close to another quantum leap, but for now that's all I'm going to say, because you should never reveal those things to the world until they are fully materialized.
But what are the most essential elements that can bring you to a quantum leap? Three simple words, really.
1)      Belief
BELIEVE that you can get to where you want to be.
2)      Positivity
POSITIVELY affirm what you want each and every day without any doubt, as if you had it in your life already.
3)      Gratefulness
Be GRATEFUL/ thankful for what you have and what you want ALL the time.
I only wish I had known to do this all throughout my life, but I would be lying to you if I said that I did. I most certainly didn't.  But if I look back on my list of quantum accomplishments, I realize to my own amazement that I did those things in those particular circumstances. I believed it, I spoke it and I used to pray for it (gave thanks).  That's why they happened.
But if it's all that simple, why so many of us don't live the life that we want?
Most People Live in a Fog of Negativity
Most people live in a fog of negativity.  I like to use the word fog, because just like the literal fog it totally blocks their vision and all they can only see is what's under their very nose.  In worst case scenarios they can't even see that.
Negative thinking can lead to unhappiness, failure, poverty, depression, stress and even disease.  I can't even say that negative thinking won't lead you anywhere, it can actually lead you to an overall miserable life from start to finish.
I should know, a huge part of my life was based on negative thinking and it eventually lead me to lower than low.  However, I'm happy to say that that life is now behind me, and it's no longer part of me. Am I positive all the time? No (no body is), but I am positive most of the time, and that's a huge difference from being negative most to of the time.
The problem with negative thinking is that most people whose thinking pattern is negative are not aware of it.  If you'd point out to someone that they are negative they would most likely deny it.
Me?  No way.  I'm not negative!
Does that sound familiar?
Yet those same people often speak like this…
What a bad day
I'm exhausted
I'm so tired of this
I only wish
This really pisses me off
I can't stand it
I can't afford it
It's way too expensive
I feel like I'll never get there
What a pain in the ass
Life suck…
Should I go on?
All those are affirmations all right. They are NEGATIVE affirmations, and by saying them you just confirm them to your subconscious mind and to the universe.  They are part of your beliefs.  If you notice that such affirmations come out of your mouth on a regular basis, then you KNOW that they are part of your beliefs.
I'm not going to pretend that I am perfect, that's why I just attended a positive thinking seminar this past weekend, but I have totally eradicated some of those expressions from my vocabulary for a while now.
The first one I took care of was "I can't afford it." Gosh I hate that one.  You should NEVER say this, under any circumstance.  Every time I hear someone say "I can't afford it", I truly feel for them.  Are you still saying such terribly negative affirmation?
If you do, please, do yourself a favor and stop NOW!
Come Out of the Fog
It's time that you change your life by controlling your thoughts and feelings about things.  Right now, at this very moment, there might not be much you can control in your life, but there is one thing that you CAN control. No matter what. That's your thoughts. In turn, you thoughts will control your feelings.
Start each day with positive grateful thoughts and statements (also called self talk). Even if you wake up with a headache. Even if you get up sick that day. It means that you're alive. Be thankful for it.
Start affirming that you are wealthy, rich, happy and in good health. It doesn't matter if it's not apparent right now, do not focus on that, focus on what you want as if it was already here. (did you noticed I didn't say "not true" but "not apparent").
Start affirming that you are who you want to be and that you have what you want.
Remember that your choice of words is very important. Think every word carefully.  Avoid words such as:
Don't
Can't
 Should
Shouldn't
Would
Wouldn't
Will
Won't
Those words are confusing to your brain and send confused messages to the Universe, and you'll never be able to attract anything of value by using them.
Become aware of your negative thoughts and replace them by positive ones by saying a positive affirmations.
How to Catch your Negative Thoughts?
The best and easiest way to catch your negative thoughts is by analyzing how you feel. If you feel bad, you can be sure that you're having a negative thought.  If you feel good, you most likely have a positive thought.
Do this exercise every day.  If you can't catch your thoughts very well yet – and it's hard to catch all our thoughts – do a check point every 30 minutes to an hour and ask yourself, how do I feel now?
If you don't feel great, analyze what are your thoughts at that moment, and you'll see what exact thoughts are making you feeling down.
As soon as you've caught the source of your negative feelings, turn it around by affirming a positive statement and flipping your thoughts to positive ones.
This may take some discipline at first, but like anything, the more you'll do this the easiest it will become, and before you know it you will be able to change your thought pattern.
So, in this Thanksgiving day, start giving thanks for everything in your life each and every day by being happy and thankful for it now.
Change your thoughts and it will change your life!
Please, leave your thoughts and feedback below…