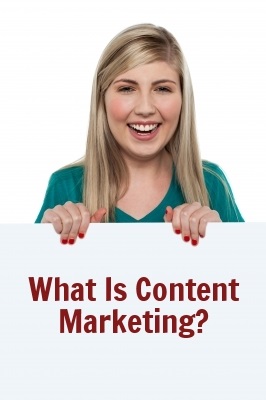 When I first started this blog back in 2009, it was to help people to write persuasive article marketing campaigns. Back then I was a member of an affiliate marketing teaching program, and I had become what they called an "article marketing expert".
Because of this, a lot of people were asking me questions about article marketing on their forum on a daily basis.  That's how this blog was born.
It's also because of that affiliate marketing program that I got my first clients for content writing as a freelance writer.  Over time I became very familiar with content marketing either for myself, promoting my own affiliate products, or for my clients who were also affiliate marketers of small business owners.
I have had both my own and articles I had written for clients being on the first page of Google and other search engines for a long time, back then.
So, what about you? If you are either a network marketer, affiliate marketer, or a small business owner wanting to advertise yourself and your business?
We know that Facebook ads, solo ads, or even AdSense advertising are pretty expensive.  And while I am not against trying those, they may not be for everyone, because truth be told, they can become very costly.  On the other hand, there is a much more affordable way of advertising your business.  As a matter of fact, it's free.  This method is called content marketing.
So, what is Content Marketing for Small Businesses?
Another option that small businesses have to promote there businesses is through content.  Content marketing is still in and it's as hot as ever. Right off the bat, I can think of a few advantages that content marketing has over any other kind of making options.
Content marketing is free
Content marketing makes the potential customer trust you more
Content marketing helps you target your market better
Content marketing helps you develop a relationship with your potential customer or client
Content marketing is the only "advertisement" that people will share with others
Now, wouldn't you say that content marketing has a lot of potential for your small business? I would say so.
However, if you are a small business that has never taken advantage of content marketing, you might be asking how do I go about doing this?
I will answer this questions below, but so there is not misunderstanding of any kind, let's see first what content marketing is not.
What Content Marketing for Small Businesses is NOT
Content marketing for small business is not blunt advertising.
As a matter of fact, if you were to write an article or even make a video that talks only about your business or product you wouldn't go very far.
Not only your potential customer wouldn't even pay attention to you, article directories where you can post your article for free, would deny your requests for such articles, and your videos would never be watched.
When you want to use content marketing, you want to do it the smart way.  But what is the smart way?
What is the Smart Way to Use Content Marketing for Small Businesses?
The smart and most definitely the best way to promote your business through content is by giving value to your potential customer or client, rather than trying to get them to buy your stuff.
I'm sure that you know that nobody likes to be sold, and using articles, blog posts, or videos to sell your product is the smart way to go about it.
When you are using content to promote your small business you want to give valuable information to your market.  You want to become the go to guy for people who are looking for help.  Once you do, you will start selling like there is no tomorrow.
But before you do, however, it requires a little work and patience on your part.
This is the big difference between regular advertising and content marketing.  If all you had to say is say "buy my product," or "hire me," then I would advise you to save some advertisement money and use some of the advertising methods I mentioned at the top of this article. But content marketing for small business is different. If you want to give value to your potential customers, then, content marketing is for you.
How to go about Marketing Content
Marketing with content means that you should educate people about what you do.  In turns, people can (and some will), become your faithful customers and clients, and even refer their friends.
Good content marketing is when your give advice and tips about your niche.  For example, if you are a nutritionist you can write about healthy eating.  If you own a repair shop you can write about repair and maintenance tips and how to's. If you have a flower shop, you can blog about growing flowers, tips for making beautiful flower bouquets and arrangements, and so forth and so on.
The possibilities are endless.
The question you need to ask yourself is what can I teach people to help them while I draw them to me and my product/service?
Where can you Promote your Business with Valuable Content?
There are many places and manners in which you can promote your business with valuable content that could turn out to be a magnet to your business.
The first advice I would give you is to create your own blog if you can.  Now, I'm not going to lie to you and tell you that owning a blog is so easy that all you have to do is setting it up once, and forget all about it. Owning a blog requires constant updating, refining, content writing, and more.  However, I also want to tell you that it's worth it.
If you don't have a blog, however, you can promote your content through article directories, social media sites, and video sites.
In this article I am not going to go into details about social media and videos, but I wanted to talk to you a little bit about article directories since it's what I personally know the most, and I'm still asked about article directories on a regular basis.
20 Top Article Directories for 2013
Now, article directories are not perfect, and may even be hard to please at times.  I know this for a fact, because I have published my content in over 20 different Web 2.0 sites and directories over the years since 2006.
But, then gain, it's possible to be successful with them, and many people are.  Just make sure that you save all the content that you publish out there to your own computer, just in case, and make sure you read and understand their rules and regulations. It's a MUST that you do that before you start.
For the most part, any of such directories won't accept duplicate content, content that is promotional and self-serving. They also have rules about the minimum word amount you need to have in your article.  Those are the basic rules, but they have other more specific rules that you need to be aware of before you post.
When you publish an articles on article directories you should link your website, blog, or some type of page where people can see what your business is about and how they can reach you if they which to.
Here is the list of the top 20 article directories based on popularity and page rank for 2013.
Squidoo.com – Page rank 7 (Read my articles about

Squidoo

and

Hubpages

here) I'm sure you'll find them helpful before you start.
Hubpages.com – Page rank 6
Zimbio.com – Page rank 6
EzineArticles.com – Page rank 6
GoArticles.com – Page rank 6
DigitalDivideNetwork.org – Page rank 6
PromotionWorld.com – Page rank 5
Triond.com – Page rank 5
iSnare.com – Page rank 5
ArticleRich.com – Page rank 4
ArticleBiz.com – Page rank 4
ArticlesFactory.com – 4
ArticleAlley.com – Page rank 4
ArticleCube.com – Page rank 4
Amazines.com – Page rank 4
Ezinemark.com – Page rank 4
ArticleClick.com – Page rank 4
SooperArticles.com – Page rank 4
ArticleSphere.com – Page rank 4
BaseArticles.com – Page rank 4
If you are a affiliate marketer, network marketer or a small business, I am sure that you can take advantage of content marketing, but doing it right will definitely make the difference between succeed or failing at it.
Please, leave your comments and questions below…
Photo Credit: FreeDigtialPhotos.net