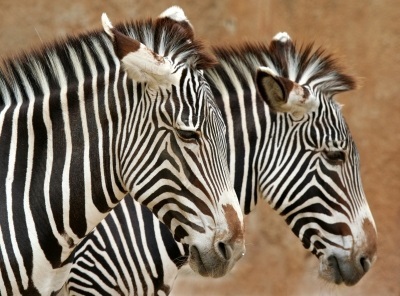 It used to be a time, back when I was an article marketer writing to promote my products, where you could write a 400 word article and post it in various sites.
It was not uncommon for marketers to write an article for EzineArtices, and post that same article on other sites such as Squidoo, Blogger, WordPress.com and other lesser article directories.
Back then, even a big article directories such as EzineArticles.com had a 30% rule for approval. Meaning that if you wrote an article and published it somewhere, you needed to change it by only 30% for them to approve your article. Other Web 2.0 sites and article directories would let you get away with 100% duplicate content.
Yes, duplicate content was allowed, and not only allowed, but ranked by Google, until they realized that they had a problem with their search results filled with low quality duplicate content.   So, in September 2009 Google slapped the world of affiliates and their duplicate content along with all those article directories and web 2.0 sites that were supporting this behavior.
Today, if you want to post on EzineArticles, Squidoo, Hubpages, ArticlesBase, ArticleDashboard, GoArticles, StreeArticles, or any other reputable article directories out there, you need to have 100% original content.
In other words, no reputable article directories would let you go through with an article that is 70% similar to another anymore.
What is Duplicate Content and Plagiarism in 2013?
First of all, for a little clarification on these two terms, duplicate content and plagiarism.
The term duplicate content is usually used when it's done by the original author of such content who is try to use such content under multiple URLs.
The term plagiarism is usually used when someone steals (also called scraping) someone else's content.
So, both terms mean the same thing.
A duplicate content is the exact same replica of your content no matter under what URL it's been published.
If you have a blog post, and try to post it on EzineArticles, even with a different headline and sub-headings they will deny your article for duplicate content.
As per Wikipedia: Duplicate content can be substantial parts of the content within or across domains and can be either exactly duplicate or closely similar.
If someone steals your content to put such content on theirs or other sites as if it were theirs, it's called scraping content (plagiarism) and it's illegal.
If someone is scrapping your content, there are ways you can make sure Google knows that you are the originator of the content, and ways you can make sure your content is safe. There is a very informative post about finding who stole your content, right here.
Is All Duplicate Content Wrong?
Now you may think that all duplicate content is wrong, wouldn't you?  I have to admit that after Google affiliate slap I wasn't very clear on that myself.  But it's when I started to see some people who had taken complete posts of mine with all my links and name to post them on their blog, that I went and investigate this further.
I know that article re-publishing was allowed before 2010.  I've seen my articles on EzineArticles on some people's blogs many times before, and it was OK, as long as they kept my name intact. But what about now?
When is Duplicate Content OK – Or is it?
I started doing some research on my scarce spear time about content syndication, which is when someone who is lazy to write their own content, go to your blog and post everything as is on their own blog. And that includes your name and a link to your own blog. As shown in the images below.
Well, while this is allowed, it's not necessarily 100% OK, and I've read several articles and blog posts from people who don't like it.
While forbidden duplicate content is done with the intent of deceiving and manipulate search engine results, syndication of your content, will not deceive the reader or the search engine because it's giving back to Cesar what belongs to Cesar (you), but does this makes is completely OK?
[box type="note"]They are using your content for the advertising of their own company or product, and people who do this, don't even as much ask permission to the writer of the original content. Needless to say that they haven't even taken the time to ever try to get to know you or comment on your blog.[/box]
So, here is a recap, just in case you haven't read this important part. People who take your content "legally" to post it on their site…
1)      Don't even ask permission
2)      Don't even know you
3)      Don't even comment on your blog
Do the people I've seen taking my blog posts ever asked me? No, they most certainly did not. Did they make any effort to get to know me? No, they did not.  Have I ever seen them on my blog? No to that question as well.
So, while this type of duplicate content method, called syndication is allowed, it doesn't make it necessarily OK with the blogger.
Write your Own Content
I have to admit that I am still not quite sure what those bloggers are trying to accomplish by using other people's blog posts on their own blog, but to me the truly right way to use somebody else's content is by linking their content to yours, rather than just showing how lazy you are by taking someone else's post.
Write you own content, and people will love you for it. If you can't write, hire someone that can do it for you.  If you can't write and can't hire a freelance writer either, then maybe you're in the wrong business.
I write blog posts and articles just about each and every day, and I don't expect everyone able to do this, because that's what I do. That's my job.  But I am sure you can at least make your little grey cells come up with one article per week, don't you?  I mean it doesn't have to be a 1000 word article such as this post here, but could you write at least 450 to 600 words per week?
Throughout this blog I've given many tips about finding ideas to write about and learning how to write faster.  What don't you take that advice and apply it to yourself?
I hope you a re more clear on the subject of duplicate content and plagiarism now. So, your turn now, let me know what you think in the comment area.
Photo Credits: FreeDigitalPhotos.net