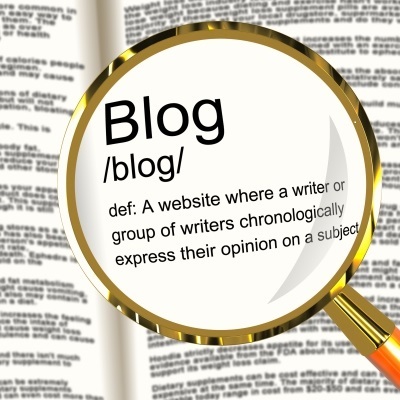 Do you know that there are well over a billion blogs on the web today?  I'm not counting only WordPress blogs which amount by itself to about 63 million, I'm talking about all the blogs that you and I have access to at the click of the mouse on the World Wide Web.
Some marketers own over a dozen blogs, some companies pay writers to write on their blogs, and some individuals own and manage their own blog  such as most people reading this blog of mine which I own and manage as well.
Back in the 1990's until early the early 2000's blogging was nothing more than an online diary. I remember back in 2006 which is really not a lot time ago, blogs were still rather new for most people. Of course, you had those online geeks who were already blogging back then, but I bet that most of you reading this blog didn't blog back in 2006, did you?
So, the question needs to be asked to start with…
Why is there so Many Blogs out there Today?
The reason why blogging went from an online diary to what it is today is that some people started to see the great potential of a blog.  They understood that a blog could help them build authority as business owners, entrepreneurs and other experts.
Yes, they may have had a website, but a website is something much more stagnant, something you build once and stays that way until you get enough time or money to update it.
A blog, on the other hand, is rather economical and can actually help you show to the world what you're made of while you can directly speak to your readers, and even have a conversation with them.  That's why the blogging idea took off like a rocket.
But, while blogging is good, there is an important thing that you need to create with your blog, and that's called building authority.
What does it Mean to Build Authority with your Blog?
According to a dictionary, authority means: Power to influence resulting from knowledge.  Power to commend opinions, thoughts and behavior.
Building authority with your blogs means that you are blogging in the same niche you do business, and you are using your blog to create your profile and show the world who you are, what you know, and what you can do.
If you are a tech person, you are going to blog about technical topics.  If you are into health and fitness, you are going to blog about health and fitness tips and advice. If you are a mom working from home you are going to blog about tips to work from home.
The goal is to show the world that you know what you are selling. You're letting the world know that you are an expert at what you do and what you sell.  The goal of building authority with you blog is to establish a relationship with your public until they learn to trust you.  But even before they come to that, they will see that you are a professional at what you do.
When you build authority with your blog you gain the trust of your potential clients and customers and they see you as a source where they can go to for answers or advice when needed.
Building authority with your blog is very powerful indeed.
However, if you are still new at blogging and still not sure what you should be blogging about you may be asking yourself, how do I build such an authority?
You may have to Crawl before you can Walk
Do you remember when you were crawling before you could walk? Well, you probably don't remember, but your parents would tell you or you could observed your own children.
Yes, we have to crawl before we can walk.  Very few of us, if any, just stood up one day and started walking. We also took our share of falls before we could be really steady on our legs.
Well, it's the same thing with blogging.  We rarely just start blogging and become successful right away.  Ask most bloggers out there, and they will tell you that the blog they have now is not their first blog.  A lot of them would tell you that when they first started they were not sure where they were going.  They took a path, and then another, and another until they found the right path.
So if you are at that stage of blogging right now; if you just started a blog, but you don't see traffic coming in yet, if you're not sure where you are going at this point, don't give up! It's just that you haven't found the right path for you yet.
But how can you find it, you might ask?
How to Find your Blogging Niche?
Let me tell you right away that you're not going to find your niche in the last new trend that some marking program would want you to believe in.  Yes, in some rare cases, you might, but for the most part, you won't.
I know some top marketers that are quick to tell people that they shouldn't try to sell what they like, but what people like.  I don't agree with that at all.  I believe that there is a market  for everyone out there.  If you are blogging about a product that you don't like, how long are you going to be motivated to post on that blog? My guess is probably not very long.
If you are not yet sure about what you want to blog about, what you should do in order to find what you want to do is READ as much as you can for about 6 months.  Don't' even try to do anything else, just browse around and look for what you would see yourself doing.
You could also take the plunge and try something even if you're not sure.  This may help you get an idea of what it's going to take from you to keep a blog going.
Building  Authority with your Blog
Once you are sure about the niche you want to go with, you need to develop some authority as soon as you can. Don't think that's impossible, I've seen bloggers do just that very quickly.  They have a rather new blog and they are also pretty new on the scene of blogging, but gosh, did they build that authority fast.
How did they do it?
Very simple. They got educated in their niche right away.  They read, researched, took notes, and so forth.  Very rapidly they were able to sound like an authority in their niche regardless of the age of their blog.
I know a few bloggers who did just that, and a couple of name come to mind right away.
For example, Sue Neal who blogs at WriteClever.com.  Her blog is only just over a year old and this lady sounds like a pro.  She knew that writing had to be her niche, and when she started blogging she just plunged into it.  Now she certainly sounds like an authority, and her following shows that.
Another name that comes to mind is Neamat Tawadrous who blogs at Problog.com. Now this is a good example, because Neamat had mentioned several times that she was still searching for a more specific niche, but it didn't stop her to keep blogging every week and sound like an authority. She stared her blog in November of last year, and while she was still searching she kept her blog going long enough, so that she could afford to stop at this point to concentrate on where she wants to go with her blog.
Was this all a waste of time? I'm sure it wasn't.  She must have learned so many things in the process.
These are just two examples, but there are many more out there.  You can find your niche, start blogging and become an authority rather rapidly these days.  Are you taking advantage of this?
Whether you are a band new blogger or have been blogging for a while, have you found your niche, and are you building authority in your niche?
Do let us know…
Image credits: FreeDigitalPhotos.net