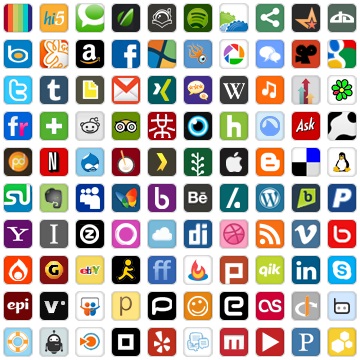 The past few weeks I've been putting some blog promotion techniques into action.
In this post I am going to give you the exact steps that I am now taking to promote each of my blog posts far and wide.
Promoting your blog post is something you will still need to do constantly, even if you already have a consequent traffic, but even more so if you feel that your blog has not yet reached the amount of traffic that you would like, which is my case.
The steps that I am going to show you here are easy enough; you're just going to have to  make the extra time to do this. But I guess that if I can do this with 3 blogs, which makes everything I'm going to show you here multiplied by 3, I'm sure you can do it with one blog, no matter how busy you are.
Promote your Blog Post on Twitter, Facebook, Google+, LinkedIn and Pinterest
Well this is a given.  The very first steps I take to promote my blog post as soon as I hit the publish button is to promote it on Twitter, Facebook, Google+, LinkedIn and Pinterest.
Since I have 3 Twitter accounts, of course I promote my post in its proper Twitter account.
On Facebook I promote my post on my now only Fan page, until I take the time to create more focused and professional fan pages (which is something I will be doing very soon). Then, of course I promote it on my regular public profile, and on the few groups that I belong too.
It is very important that you promote your post everywhere you can on Facebook. Right now, Facebook is my largest source of traffic. I also make sure I use a keyword hashtag on my Facebook post sharing.
Then, of course I promote my post on Google+ in a couple of places. I am not overly involved in Google+, but I still make sure I share my post there and use the proper keyword hashtags as Google+ allows it now as well.
I also always promote my post on Pinterest to at least a couple of relevant boards. One thing that I've learned is to make sure to put the link of the post under the description as well, so my blog post won't get lost when my image is repined. If you don't include the link of your post, your image will be shared, but the link of the post will be gone. So make sure you include that post link in the description area.
On LinkedIn I share my post to my profile as well as with the niche appropriate groups.  If you read and share other posts on your groups, they will also read your post and share it as well. If you want to learn more about LinkedIn I recently wrote a post about it here.
Promote your post on Blokube and BizSugar
The very next step I take after the main social media is go over to Blokube and BizSugar and post my last post there as well. For some reasons I'm getting more traffic from BizSugar than Blokube, even though I've started with Blokube first.
Either way, it's better if you don't just post your post there and leave. Always make an effort to interact with others and comment about THEIR blog posts.  The more you interact, the more you'll be successful on these two platforms.
Feedage.com
Feedage.com is a feed platform site that I've known about for years, and stopped using it. However, recently I've started to post the feeds of my new blog post on their every week.  All three of them.
From Feedage you will be able to share your content to all the far corners of the web such as on MyYahoo, Google, NewsGator, MyMSN, Netwibes, Feedage Alert and more…
This gives you the chance to have your blog post distributed in zillion places.
Social Buzz Club
I do get my blogs shared on Twitter and get visitors from Social Buzz Club on a regular basis, so I make sure to share my blog post there as well.  I have a full post that explains what Social Buzz Club is all about.
Triberr, Just Retweet and Viral Content Buzz
These are 3 platforms that I've recently started using, and I have to say that I am now having fun with them. When you register your blog on Triberr each of your blog posts will automatically show in your Triberr stream and people will be able to share it on twitter.
The best way to use Triberr is to log in every day and share other people's posts and they will share yours.
Just Retweet works on credits. The more you share other people's content the more credit you'll have to share your own content. Your content will be shared on Twitter, Facebook and Google+.  As soon as I started using Just Retweet, my content was shared. Really cool.
Viral Content Buzz is a cool content sharing tool, because first the content has to be approved and when it's approve it will appear on the Dashboard as "anonymous" content.  This is good, because first of all you know that to be approved the content needs to be of quality, and second people won't share it just based on "who you are" since they will not know that. So no prejudice there.
Viral Content Buzz is the kind of place where your title and short description will do the job. A good reason to create catchy headlines.
Reddit, StumbleUpon, Delicious, Digg, and Diigo
I have to admit that I had pretty much stopped using these content sharing platforms, but guess what? I started again.  Those are still very good content sharing sites where you can multiply the chances of your post to be seen and attract visitors to your blog.
Post your blog post on each of these platform each time you publish a new post, and you'll be glad you did.
Tumblr
Tumblr is a blogging platform that allows you to share your post, images or videos to their tumblelog.  The best way to use Tumblr is to write a snippet of your blog post such as a mini post of your post, but using a variation of your content.  Do not just copy in paste.  Write a couple of paragraphs that will summarize your post with a link to it.
Newsvine
Newvine is a social news platform.  You can write articles or "seed a link" which is share a link with a little introduction to what you are sharing.  Newsvine syndicates content from sources such as The Associated Press and some of its users are professional journalists.
I am actually new to Newsvine, but so far I really like its concept.
EzineArticles.com
I had recently revisited article directories such as Hubpages, for example, but as I wrote a post not too long ago when I found out that it was a waste of my time.
All in all I realized that EzineArticles was still the one article directory worth my time.  Recently, I decided to clean it up.  I had 8 accounts on EzineArticles with different niches and pen names that were no longer of any use to me. So I deleted them all except for 3.  My main account and two others that link to my other two niches.
I asked them if I could blend all three accounts together under my real name, but haven't got an answer yet. If not, I will save the articles, and simply delete the accounts as well.
On my main account alone I had 161 articles and deleted a bunch of them that were not longer relevant.  I'm now down to 146 articles.  This past week I spent quite a bit of time updating my articles one by one as well as the links to my blogs and resubmitted the articles which were accepted within a couple of hours. I still have a long way to go to update all 146 of them, but I am doing 5 a day, so I'm coming along slowly but surely.
At the rate that I'm writing I realized that writing an extra little 400-ish article to promote my post a step further couldn't hurt.
SlideShare
I have written a blog post about SlideShare a few months back. SlideShare is really drawing traffic, and ranks well. I've been impressed with SlideShare from the very first time I've used it few years ago.  Even though I know that's time consuming you can promote your post by creating a SlideShare show about it.
I admit that I haven't nearly used SlideShare to the extent that I would like to, but it's really a great site to be on, and I had to add it here.
Commenting on Other Blogs
Of course, a bit part of promoting your blog also involves commenting on other blogs. I am not going to extend much on that here, but comment on at least 10 blogs each time you post a new post on your blog. If at all possible make sure you pick blogs that have commentluv plugins since your post title will show up with your comment.
There you have it. These are the 20+ steps I'm taking to promote the heck out of my blog post each time I hit the publish button. Does this takes extra time? Yes, it sure does, but I think that it well worth it.
In a few weeks/months once I can really see a tangible difference after applying this blog post promotion campaign I will write another post with the results.
Signature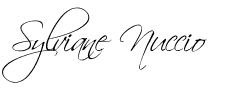 I hope you enjoyed this post, and will start applying those tips now. Please, let me know what you think and add your thoughts down below in the comments.
If you found this information valuable and would like to share it, you should add the RSS feed of this blog to the social media sharing platform of your choice.
The feed is https://www.sylvianenuccio.com/feed/
Don't forget to add "via @SylvianeNuccio" to tweet, so I can thank you.