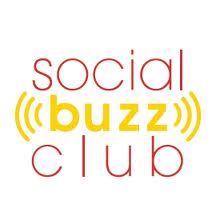 Once thing that we online marketers are always looking for is traffic.  That's right.  I don't care what level you've reached with your online business, you are still looking for more traffic.  Aren't you?
If so, you could be making good use of the traffic generation tool that I am going to share with you today call Social Buzz Social Buzz Club™ (affiliate link).
What is Social Buzz Club?
Social Buzz Club is a syndication service that allows you to share your content by earning credit points while sharing other members' content to your favorite social media platforms.
If you are a blog owner, or produce content in any form, you might be interested in Social Buzz Club to be able to spread your content far and wide through syndication on Facebook, Twitter, Linkedin, Stumbleupon, Digg and coming up soon, Google +.
I have been introduced to Social Buzz Club™ by my friend Donna Merrill from DonnaMerrillTribe.com, about a year ago, but being the busy woman that I am it took me months to finally take the time to investigate what this system was all about and what it could do for me.  About two months ago, however, I decided it was time to invest some time learning about and using this system.
I started to "buzz" (syndicate) other people's content and earn credits to be able to share my own content.
A Unique Syndication Service for Free and Paid Members
Social Buzz Club all about and how it can bring more traffic to your blog while you bring more traffic to others.  It's a give and take kind of thing, and that's pretty cool in my book.  Some people using Social Buzz have reported up to 70% exposure increase on Facebook and Twitter because of Social Buzz.  That alone is enough to raise my interest.
Social Buzz is the only blog sharing/syndication service of its kind and it's got a free membership, as well as a basic and a premium levels that are paid memberships.  With the free membership you can add one twitter account, your Facebook, LinkedIn, StumbleUpon and Digg accounts, and you need 5 credit points to be able to share your own post.
You get one point for each blog post that you share, so you can accumulate many points in a matter of only minutes.
Free and Paid Memberships
With the Free membership you are allowed only one Twitter account, your Facebook main account, your LinkedIn account, your Digg account and StumbleUpon account.  With the premium account you can add unlimited Twitter accounts, unlimited Facebook fan pages and groups and unlimited LinkedIn groups as well.  The Basic account is not very useful since it only allows you to add on Facebook fan page, but only one twitter account just like the free membership.
If you are online for the long run and want to double or triple your traffic it might be worth it to eventually upgrade to the premium account.  That's what I am intended in doing myslef.
What do I like about Social Buzz Club?
What I really like about Social Buzz Club is that it allows me to share other people's contents on a schedule which makes it perfect for Twitter sharing. You can schedule a tweet every 15 minutes all throughout the day if you want to.  And that will happen while you are doing something else while you're building credit points. By taking just a few minutes in the morning you can schedule a bunch of posts to be shared on Twitter with just a few clicks.
All you'll have to do is click on Share – Twitter- Schedule for later time or date – Click on Calendar – Choose time and/or date – Highlight your Twitter User – Click on Schedule.  You're done!
See the video below.  On the video I mentioned only Facebook ,Twitter and LinkedIn  but you can also add Digg and StumbleUpon.
How to Share your Own Post on Social Buzz?
In order to share a link, just click on the "submit a buzz" tab, and follow the prompts.  Before you share your link, make sure you get a shortened URL over at BitLy or HootSuite so you'll have enough character available to include a short description.
Then you will need to choose a category, which countries you want your link to be shared in (all countries is best), and check what social media you want it to be shared on.  If you choose Twitter, make sure you add your Twitter handle right after your short description in the Twitter message section.
Important: When you fill out your "Submit Buzz" form make sure you do NOT forget your Twitter handle as it will go though without it, but people won't be able to share your post and it can't be undone. This means that you will lose your points and have to do it again.  Been there, done that!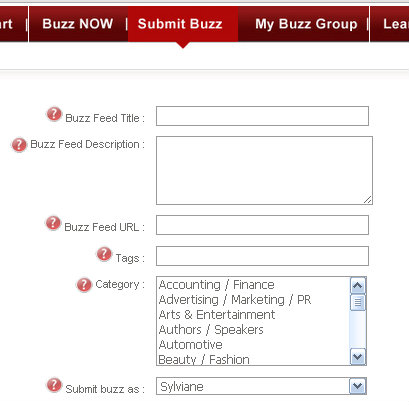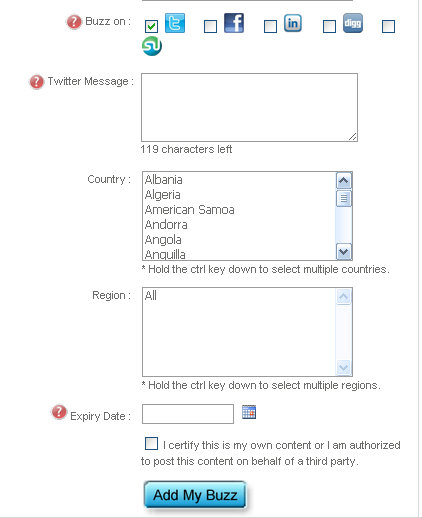 This was a brief review of Social Buzz Club. There are plenty of videos under the "Quick Start" tab that will show you all the steps you need to follow to get ready to share your posts to be syndicated by other bloggers.
I hope you enjoyed this.  Let me know your thoughts… bellow…