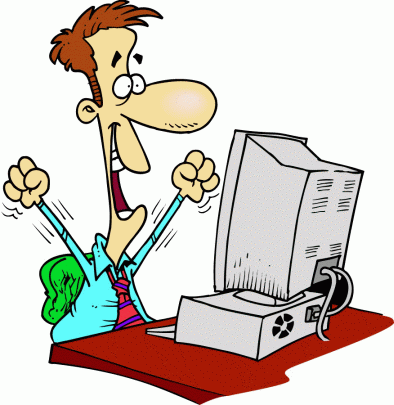 Isn't it what we all want?  Turn a browser into a reader?  Of course it is.  Anyone writing online, whether it's an article, a blog post, a sales page, an email or an ad, we all want that browser to turn into a reader.
Sometimes, I wish I had been writing online 10 years ago with the knowledge that I have accumulated today.  At least, back then it was easier to get people's attention because the online world was much less crowded (less competition).  Therefore, it was easier to make someone read your piece.
Today, however, you need to be much more clever to attract someone's attention long enough to turn your blog post or article into a success versus a waste of your time.
Let's be frank, here.  The reason why you are writing online comes down to one single equation:
Readers + Sharing = Conversion
Unless you are writing online solely for the fun of it (and I am one of the people who thinks that writing is fun) you want conversion.  Don't you?
Part One – Your Headline
Conversion comes down to how convincing you are in your copy.  To convince people with your content you need to first make them read the headline.  Once you've passed the test of the headline your reader will gravitated to your first line and if that's good enough they'll keep on reading as long as you give them a good reason for doing so.
To make your reader get to the first line, you have only one chance, and it's with your title of your article, also called "headline".  If you mess up the headline, your potential reader will never even get to your first line.  That headline needs to be not only attention grabbing but conveying a specific message that you know your target market wants to know about.
So, to start with, let's see what types of headlines you can use to make sure that you grab your reader's attention right from the get-go.
The Different Types of Headlines
There are several types of headlines, but for the purpose of this post we are going to concentrate on 4 types of headlines that are most used in internet marketing.  Such headlines are:
Question Headline
Why headline
How to headline
Command headline
For example, here is a question headline that I found online:  Is your bank charging you too many extra fees?
The question headline is clever enough to ask a question that the author knows many people are asking themselves.  If your potential reader is asking themselves this question, they will most likely get to that first line of your content.  In this case, the reader is assuming that this question that they've been asking themselves is going to be answered.  After that, your job is to deliver and give them the answer they are looking for.  If you do, they will love you for it.  In part two of this series we are going to talk about this part of your content.
The why headline may go like this:  Why is your diet not working?
Many times, the why question headline will ask a question about something that's not working or you can't do or achieve.  In this case, such headline is telling you that you will find out why something you've been doing has not worked out for you and how you can fix it.  This type of headline works great because it's telling the reader the silent "it's not your fault" sub-headline.  People love to find out that it's not their fault if they are failing and that something can be done to help them.
Ah, the famous how to headline which everyone loves so much.  The how to headline is probably the most popular headline out there.  As a matter of fact, there is an article directory which all headlines must start by "how to".  The how to headline is definitely a promise to the reader that they are going to learn how to do something.  If the sentence following the how to is something your target market really wants to know, you will attract your potential reader to your first line.
The command headline is usually a promise that something really works and if you don't read this, you're just missing out.  Here is one, grow your business by 7% in 7 days.  Usually, authors writing command headlines have a great message to convey and will get their potential reader to their first line.  Then it's up to them to make sure that the reader is not disappointed or they may never come back again.
The Rule of Thumb of the Headline that Works
Whether you choose a question headline, a why headline, a how to headline or a command headline, your headline must include certain elements to work best.  I've learned from the best that in order to write great headlines you MUST ask yourself some questions to which the answer MUST be YES.
Such questions may vary depending on what type of content you provide, but they are three questions that work perfectly well for any internet marketer,  whether it's for your blog, article or sales page.
Does my headline present the solution to a problem or need?
Does my headline trigger the reader's emotion?
Does my headline present some benefit to the reader?
If your answer to those three questions is yes, then you might have written a very good headline that should turn a browser into a reader.  But that's just the beginning.  In
part two
we are going to learn how we can get the reader to stick way beyond the headline.
Are you good at writing headline? Do you have trouble with it? Please, do tell!