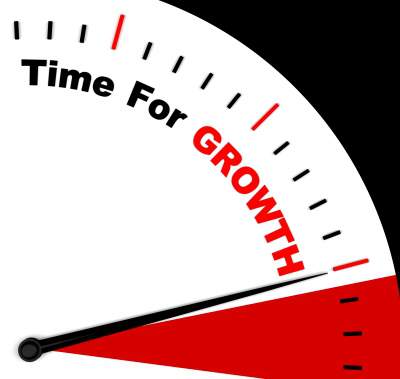 Do you think that to have talent is all it takes to have a successful career?
Think again.
The world is full of talented people who were never successful in a career that half of their talent could have led them to.
If you're like me you may know some of those people yourself.
My uncle (my mother's brother) was a painter, a musician and a wood craft artist, yet he spent his life as a mailman. Yes, he made OK money with good benefits, he even had 3 houses, but did his job made him fulfilled and happy like his talents and passions would have?
Absolutely not!
My mother was borderline genius and a cloth designer, yet she worked for a boss all her 47 years on the work force. Yes, she has design and sewn a lot, but not what she wanted and not for her own pocket. As for as her extreme wide knowledge, it never really served but for her two lucky kids who were thankful to have such a knowledgeable and smart mom.
No.  Talent alone, won't bring you a successful career. I have two of my closest family members to remind me this truth forever in my life. I was still a child and I'd looked at those two and thought, wow, what a waste of talents. What a waste, indeed.
I tried to encourage my mom to open her own tailoring business, several times, but to no avail. When I first moved to New York I tried to arrange an art gallery exposition for my Uncle's paintings, but of course, he said no.
Again, talent alone will never lead you to a successful career. 
This is why…
What's Preventing People to Have a Successful Career?
1-     Fear
The number one reason why people may never build a successful career, no matter how much talent they may have, is fear.
Every time I'd ask my mother why she wouldn't use her tailoring talent to start her own business and make millions already, she came up with a ton of reasons why starting your own business is tough and risky. At the time I was too young and not knowledgeable enough to recognize it, of course, but thinking back I can clearly see that there was fear written all over it!
Yes, fear of failure is still a big problem even for people who have a tremendous talent that they could live on.
This is due to the fact that, unless you had extremely smart parents and teachers, one of the first things you'd learn from them is to have fear.
And once fear is there, no talent in the world can remove it. Only a good therapist or a coach could help you with that, which my mother, uncle and other few millions people all over the world didn't have.
2-     Lack of passion
Even if you have the talent, you may not have the passion necessary to make sure that that your talent will bring you success.
That happened to me back in my acting day. I loved being on a stage. I really, really did, but when I happened to think back, I realized that I wasn't passionate enough.  Therefore, when I got tired of fighting for it, I quite. Only passion would have kept me on track.
When you have a talent and tried to make a career of that talent, it's that passion that will keep you going. If it's not there, you won't hold it forever. When it starts to become too difficult, you just give up.
Unfortunately, it's a known fact that in the course of a person's life, true passions tend to reveal themselves only later in life, which means that many people in their twenties (like I was) have not yet developed enough passion for what they want to do.
3-     No Guts
I know this one kinds of falls in the same category as fear, but there is a major difference, though, that set it apart. Someone who has the guts to do something doesn't mean they don't have fear.
Having the guts to do something, it's doing it even though you're scared to do it.
When I decided to leave Paris, France to move the New York in a country I didn't know, and leaving all my family behind, I was scared.  That's why when I was given the choice of leaving on January 10th or January 17th I picked the latter date. It was my fear that was asking for the delay, but it's my guts that put me on that plane on January 17th band to New York. I knew I could do it, so I did.
I know that in the back of my mine I didn't want to do what my mom and uncle did. I wanted to go for it. As an acting student I had the opportunity to work in New York, so I said, I will.
I'll move to that darn foreign country with the foreign language, and try to do what I had set my mind to do.  And I did. For two years, anyway. Then it's that lack of passion that took me out.
3 Things you Need to Know to Create a Successful Career
1– Don't let fear get in the way of your successful career. If you know that's fear that is holding you back, seek professional help to get rid of that fear. Yes, you CAN.
2– Learn how to figure out what your passion or passions are early in life. Don't wait until your 35 years old. Finding out what you want to do should actually happen in your twenties (according to experts) in order to have a fully successful career. Do you know that a coach can help you find your passion?
3– Learn to go beyond your fears by having the guts to take the plunge.  As they say, if it doesn't kill you, it will make you stronger. That is so very true! From whom can you learn to get the guts to make a big plunge? Well, what about learning it from a coach who had made a big plunge herself? Yes, that's right!
So, there you have it my friends.
In order to have a successful career you need to be fearless, passionate and have the guts to take a leap of faith.
These are the 3 best ingredients you will ever have to make a perfect recipe for a successful career.
Listen to what Larry Smith has to say about having a successful career!
So, what are your thoughts on all that? Please, let me know down below in the comment area.
Photo Credits: FreeDigitalPhotos.net