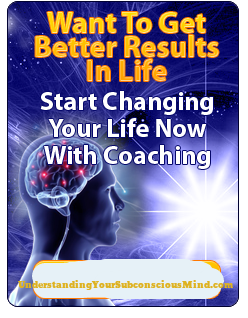 As you well know, if you're a regular visitor of this blog, my posts are all about helping you with topics dealing with personal development.
So, forgive me today, If I gear this post a little be about what's going on with me and my coaching, but in the end, really, you'll be the ones who will benefit even more on this blog in the coming months and years.
So, here is what I wanted to tell you today!
Announcing…
I'm very excited to announce that I will be a CPC Coach in about 2 weeks from now. While I've helped some people  for about 5 years, it was time for me to bring my coaching business to a new level, and for that, I think that being a Certified Professional Coach was the best next natural step to take.
Because of this incredible knock out training I'm going through right now, I'm getting much more confidence in my own craft, as well as more credibility for my future clients. What's not to love!
Besides that, I'm learning some cool techniques that will help me to work as a true professional knowing exactly what to do with new clients and how to handle the whole situation step by step from beginning to finish.
This is a wonderful time for me, because it's doing what I truly love and know I'm good at. I know this is going to be a significant year that's so well over due.
On this post, I also wanted to report something very apropos that has a direct relation with my coaching as well.
A very dear client of mine, which I have been helping for about a year now, has just got the job he wanted, for quite some time now. And because not only he applied changes in his own life, his wife is changing hers for the best as well. She just got promoted after she's been practicing positive thinking in a place she originally hated.
I was truly honored with the fact that my client told me that my coaching was the cause of those positive changes for him and his wife.
WooHoo! There isn't anything better than that for me right now!
Here is a testimonial he had written a couple of months or so ago, before he got that job. I'm expecting many more like that in the near future (smile).
Sylviane Nuccio is an effective coach. She is a good listener. She developed my trust in her by encouraging open conversation where we can both share our personal experiences or difficult times we went through. She is full of resources and insight.
She often talks about her own experiences and what she learned from them. She is reliable and not distant. She is very patient. She asks open-ended questions to get me to open up as much as possible. We even explored events that happened in my childhood to uncover the realities of my present struggles. We discussed my family structure, how I grew up, and the influential figures in my early life.
She asks good follow-up questions to demonstrate genuine interest. She provided me with constructive feedback. She considered and discussed additional ways for me to get advice and information I need to make improvements and reach new heights.
She constantly gives me tools and information that can help me change for the better.
Sylviane believes in understanding the root cause of the problem before taking action. She is relentless in her search for the truth about why I am not reaching my goals and fulfilling my dreams.
She taught me so much about personal development and how the subconscious mind works. She gave me some valuable materials to read and was always there to explain difficult topics so I can have a better understanding of them. She calls me to action and encourages me to do something concrete and tangible that can lead to a better life for me and for those around me.
Sylviane cares and this to me is her most valuable quality.
I'm not showing you this to boast, though.  I 'm showing  you this, because I want you to know that with the right mind set good things will start happening to you. Since I kind of apply my own medicine it's also happening for me too.
Frankly, all in all, I've been a failure myself for the better part of life, even though if I'd tell you all the things I've done you would believe otherwise. But I know better. That's why I'm saying that I'm well over due. And that why I know that a change of mind and heart can and will be life changing.
A Personal Development Book for 2015
Another project that will most likely see the light of day next year (don't want to kid myself in thinking it's going to happen this year,with all that's going on) is my personal development book. This is going to be a book that will go deep at the roots of people's issues and hopefully help them learn how they can change their mind over and transform their life.
Other Good News on the Horizon
I'm not even quite done with my professional coaching course, yet, that already I'm getting contacted by both potential clients  and even companies that are in the business of helping coaches to get more clients. I'm so happy and excited that I can hardly contain myself.
I've decided to join a toastmaster club in my area to practice public speaking, because I have a huge specific goal that I've been visualizing for a little while, which involves public speaking. Now, don't worry when that happens, you'll know it!
While I've done acting on stage, which thank goodness is going to help tremendously, I've never done what we call public speaking, so joining a toastmaster group is the best thing I can do at this point.
Fulfilling my BIG WHY
Do you have a WHY? If you don't, you should.
No.  You MUST.
But what is a WHY? You might ask.
What life coaches call "your why" is THE very reason, the strongest of all reasons,why you want to succeed.
I won't tell you what my why is, I'll keep that for my book, because it's a bit too personal for a blog post, but it's what has been pushing me to do what I'm doing and helped me persist with my own personal development for so long.
If you don't have a strong WHY, it will take you much longer to start living a life by design, if this is what you want. I know this is what I want. I want to live the life that I want, and not just let life happen to me.
Life doesn't have to happen to you. Life can be wonderful.
A Question for You
So, now that we are about to start a new era on this blog (so to speak), my question to you is what topics would you like me to write about in the coming weeks and months?
Of course it needs to stay within the topic of personal development, but I'd like to know what you'd like to learn more about.
I will also try to have more guest posts from personal development bloggers on this blog as well, to give you some fresh air.
Please, help me know what you would want to read more about by participating in this little survey. Please, add any other option that may not be there in your comment below.
To your success!