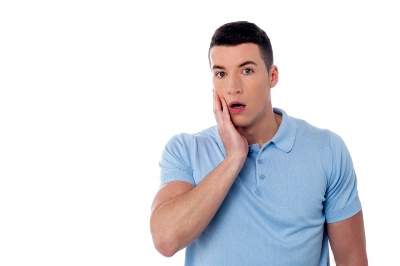 This past Monday I read the blog post of my friend, Adrienne Smith, where she was talking about how she had felt a bit down for a little while. On her post she mentioned a few things that made me thinking and motivated me to write this post today.  As a matter of fact, there was a simple phrase that she mentioned that made me come up with this post.
What is that favorite phrase that people say when negative (or even positive) things happen to them?
You know!
Yes, that all time popular "things happen for a reason."
Do things happen for a reason?  Sure they do, but…
The next question you might want to ask yourself is; what reason?
Have you ever asked yourself this question?
Yes, things may be happening for a reason, all right, but that reason is not necessarily always for the best. Because if it were, every single person on the planet would always fall on their feet and everything would be well in paradise.
While things do happen for reasons, we don't always understand what those reasons may be, because we are not well informed about how things work in this universe.
The good news is, that we can learn more about it and the next time we say that things happen for a reason, we'll actually understand better what that reason is.
So, thanks to Adrienne's post who inspired me this post, my intent here is to help you understand better what we are really saying when we say "things happen for a reason."
Different Reasons why Things Happen to People
There isn't always a positive reason why things happen to us. I know we all want to think this way, but frankly, that's just not the case. Yes, there is ALWAYS a reason, but more times than not, people just don't understand what that reason is.
At times we may see that some situations are arranging themselves around us in such a way that we realized that it's for our own good. At times we may even realize that because things went in such a way it saved our lives.
For example, we've heard of some people who were supposed to be on one of the planes that crashed in the New York's Twin Towers in 9/11, and some people working in the towers who called out sick that day.  The fact that those things happened saved those people's life that day.
When my father left to deliver some of my mother's work to her boss, and got killed in a car crash about 10 minutes later, it turns out that my mother was supposed to go with him that day, but she stayed home because she wasn't feeling well.
Well, you could say that her not feeling well that day, happened for a reason – a darn good reason that saved her life, which meant a lot not only to her, but to her two small kids as well.
There are thousands of situations where people can say, this happened for a reason, and that reason was a crucial one.  In such case it made the difference between them being alive or dead.
If it wasn't their time to die, then the whole universe (God) arranged things around that person, so that they wouldn't put themselves in such situation that they would have lost their life.
This said. There is a huge question that begs to be asked.
What about when things that happen don't serve you well at all? Do they happen for a reason? And by that I mean, is it necessarily a GOOD reason?
Not Everything Happens for the Reason you want it to be
Don't' be fooled. Not everything that happens to you or around you is for a good reason, so to speak.  Many times it's simply the cause and effect universal law.
I'm sure that if you're honest with yourself, you've noticed at least one or two things that have happened to you for no other reason than being the cause of a mistake you've made. I know I have.
At times that cause can also be long coming; it's not necessarily something that you'll see over night. At time the effect of a cause is felt years later. I know all about that one!
But if you don't pay attention, when such effect happens years and years later, you may tend to ask, why did this happen to me? Why me? And to make yourself feel better you might even say things happen for a reason.  I know we've all done that.
Well, simply put, some things happen because of the mistakes we've made. We are the only (reason) responsible for it. Yes, it happened for a reason, but in such case it might be your ignorance, you carelessness, your lack of love, your foolishness, or even your young age that is responsible for it.
Another Reason why Things Happen
At times, because of our low emotional vibrations, our wrong choices and many other factors that exist in this universe, things that may be happening to us are NOT always a good reason.  In other words, this means that not everything that's going to happen to you will always serve you well in such case.
So, the next time you're saying, things happen for a reason, make sure you follow this statement by saying… OK, but what reason? Do I have any conscious or subconscious contribution to it?
I am sure that if you think back right now about some of the things that happened to you, you'll have to admit that some of things that have happened to you were the results of some bad choices you made or even some subconscious programming you were not even aware of.
At times a bunch of negative things can come one after another because we have been dwelling in a low vibration zone, so to speak, and when that's the case, noting positive can actually manifest in our life, until we flip those vibrations.
You can't see those vibrations, no more than you can see the magnetic field that attract to opposite polarity magnets or that repulse two magnets of the same polarity. We can't see it, but it is there.
Not Everything is about You
Also, remember that when bad things happen to you, it doesn't have to be your fault every time either, because it's not all about you.
The fact that some people we love leave this earth has nothing to do with us, but more with them, but of course, this doesn't mean that it won't affect us in a very bad way, because no matter how you see it, there isn't anything agreeable about losing a loved one.
The fact that those things happen, have nothing to do with us personally.  They don't happen for OUR reasons, they happen for other reasons that have nothing to do with us as individuals.
We are not the center of the universe, after all – there are many other reasons out there that don't have our name on them – so don't try to see something in every single thing that may be happening to you or around you.
Conclusion
I hope I didn't lose you on this one. Most of my posts on this blog come to me from a very deep place. There are given to me in a way, I can't really explain, and then I have to put them into words.
but here is a quick reminder.
1) Some things may happen to you to save  and protect you, because your time here is not over yet.
2) Some things may happen to you because you've made some serious mistakes whether willingly or because you didn't know any better. In other words, they wouldn't have happened if you didn't do those things. Some thing happen because it's simply the results of cause and effect. If I old a pencil and drop it (the cause) it will fall to the floor (the effect).
3) Some things may happen because we are in a negative/low vibration zone, and that's called the law of attraction.
4) Some things happen, yet we have nothing to do with it. If a loved one dies it's not about us, it's about them. It may be their time, we just happened to there.
I hope that next time you say, things happen for a reason, you'll also pause and think. OK, but what could that reason be?
Your turn now…. Please, leave your thoughts and comments below!
Photo credit: FreeDigitalPhotos.net