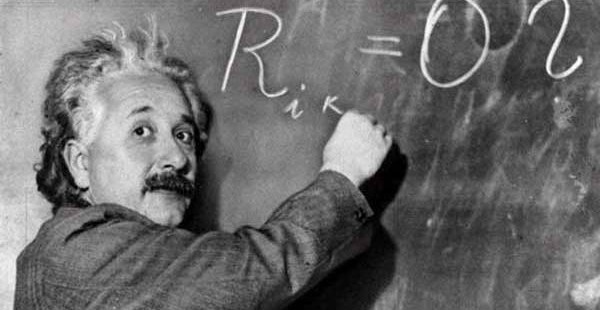 This my last post of this series on the Laws of the Universe. If it's your first time here you can read each one of the posts of this series listed at the end of this article in order to have a better idea of what those Universal Laws are and how to use them to improve your life.
Today I wanted to talk about the Law of Relativity. The Law of Relativity is with us ALL the TIME as well as the other universal laws, and if it wasn't for the Law of Relativity we wouldn't even be able to compare anything to anything else. We wouldn't know what's good or bad, positive or negative, real or fake, or true or false. Indeed, we would be in the dark without the Law of Relativity, wouldn't we? As a matter of fact, nothing would make much sense.
What is the Law of Relativity
As we all know, about a hundred years ago Albert Einstein first discovered the Law of Relativity; however, you don't have to be Einstein to understand this law. The Law of Relativity is one of the simplest laws.
Without relativity you wouldn't be able to tell apart hot or cold for example. Without knowing what hot feels how would you know what cold feels? Relatively, cold is the absence of heat. Nights are colder or cooler than days, no matter what the season, because our planet's heat source, the sun, is absent.
We wouldn't be able to know if something is easy to do if there wasn't something else to compare it with that is hard or harder to do. For example, the only reason I am able to say for sure that French grammar is harder or more difficult than the English grammar is because I know them both, so I can compare. For someone who speaks only French or only English the comparison would be impossible to do, wouldn't it? As a matter of fact, if you speak only English, try to compare English grammar to French grammar and see what you come up with? Right! We can't relate to something we don't know about.
Everything is Relative to Something Else
Do you remember when your mother (if you're a woman) or your father (if you're a man) was the age that you are now? How did you see them? Young? Old? I remember when my mother was the age that I am now (I know that's scary). When my mother was the age that I am now I thought she was "old", because it was relative to me. It was relative to a 14 year old. When you're 14, even a 25 year old is old to you. Isn't it? But now that "I" am at the age that my mother was back then, I feel young!
When you're a child, one year is like 5 years. I know that it seemed to be an eternity to me to grow from age 4 to age 18. However, that's only 14 years. When I look back 14 years ago it seems to me that it was yesterday. This is because as a child, everything is LARGER – BIGGER – LONGER.
As an adult, when I first took a look at the play yard of my first school one day, it seemed to be the size a match box, but back then it was huge. There was enough room for 20-25 kids to run around without even being crowded and it seems that we were yards and yards apart. This is the law of relativity in action. As children things relate to us differently than when we are adults. Our body is smaller, or brain is smaller and our whole persona is smaller, so everything that we relate to is just BIG!
As we grow older (bigger) everything we relate to become smaller. As we grow older we want less and less to get older, therefore, a year seems to shrink by a decade. All this happens because of the Law of Relativity.
What does he Law of Relativity has to do with your Success?
Have you ever thought about people who have so much to be thankful for, but yet are miserable and fall into some type of addictions to cope with their miserable feelings? Have you ever wonder why people who have lots of money, live in beautiful surroundings, benefits from a pretty good health and even have a family who love them, still find ways to be miserable and need drugs to be able to "feel better"?
Well, mental diseases aside, this happens because they are not grateful for what they have. The main relative reason for this is that they are unable to use the Law of Relativity in order to appreciate what they have. If you have never, ever, been poor in your life, you actually have no idea what it feels, and you may in fact become totally blind to your blessings and even see them as a curse in some cases.
You have nothing to be able to compare your wealth to, and unless you come out of your rich bubble, you may never will, and fall into depression and addiction.
This is why using the Law of Relativity can bring balance in your life.
Let's put those wealthy, successful people in a desert for a week with no food or water, and they'll be ready to wake up and appreciate what they have.  As Albert Einstein said: "Put your hand on a hot stove for a minute, and it seems like an hour. Sit with a pretty girl for an hour, and it seems like a minute. That's relativity". Maybe they need to have that hand on a stove for a minute and they'll feel so much better when it's over. Then, and for some, only then, will start appreciate what they have.
In other words, if you've been sitting around shinny things all your life, you have no idea how it is to be in rags. When that's the case, our imperfection can make us start looking for little things that we don't like, feeling depress, useless and lonely. If no waking call comes soon enough the damages can make you go downhill pretty fast without you even noticing.
That's how you can put the Law of Relativity to use and see what you have, what blessings you enjoy in relation to what it could be.  Start appreciate what you have and be thankful for it.  Such feelings will attract more of what you want.
By using the Law of Relativity to realized how fortunate you are, you are putting yourself in the right mood, right frame of mind, and right vibration to attract better things in your life.
Please, leave your comments and feedbacks below!

Read my other posts about the Laws of the Universe…