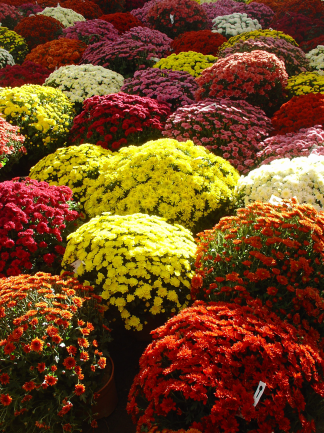 If you would ever get a culture shock in France it would be during the month of November, because while France doesn't have a Thanksgiving day, there are 3 celebrations that are very different than the American Thanksgiving you know, and they're not celebrated here.
So, I am going to dedicate this post to those 3 November celebrations in France, and I know that at least one may surprise you.
November 1st – La Toussaint
November 1st is a day off celebration that is called "la Toussaint" which means "day of all saints".  This expression was created from the abbreviation "tous" and "saints" which means all saints. Thus it became Toussaint.

France, being a catholic country this is the day that the Catholic Church celebrates and honors all the saints. However, whether people are religious or not, it's still a day when people enjoy a day off and gather for a holiday family meal.
The French always enjoy a family meal, if nothing else!
The origin of this religious holiday is not very clear, except that it's Catholic church related, and has been celebrated on November 1st  since the VIII Century when pope Grégoire III dedicated a chapel in honor of all the saints.
Since then November 1st is a National Holiday in France.
November 2nd – La Fête des Morts
The following day, November 2nd is the "celebration of the dead" called "La Fête des Morts" (the Holiday of the Dead) or  "Le Jour des Morts" (the Day of the Dead).
And here is where it might be a shocker for people on this part of the world.
This is the day people are supposed to go to the tombs of their passed away loved ones and bring them followers. Since November 2nd is not a day off, people do go on their relatives' tombs on November 1st.
At this time of the year, tombs are so full with mum flowers. If a family happens to have too many pots of flowers, as it's often the case, they'll put some of their extra ones on tombs that don't have any.
Of course, the reason why chrysanthemums is the flower of choice is because, as you know, it's the flower of the season, however,  because of that, in France, this flower is forever linked to the dead, and it's never offered as a gift.
Because of this,  the first few years of living in the US, seeing those Chrysanthemums flowers on houses' porches didn't make me feel very easy.  Let's say that it took a little bit of getting used to.
November 11th – L' Armistice
November 11th was a double dose of holiday for my family because besides a National Holiday and a day off it was also my brother's birthday.
November 11th is a National Holiday called "L'Armistice" (Armistice Day) or "Jour du Souvenir" (Remembrance Day) which celebrates the end of the the first World War were the armistice was signed in Compiègne, France, on a railroad in 1918, which put an official end to WWI and the victory of the Allies over Germany.
World War I was responsible for over a million dead and almost 6 millions wounded in France alone.  That November 11, 1918 was a relief from the suffering in Europe in those days.
Little did they know that just about 20 years later the miserable war against the German will come back again with a vengeance, which made people of my grandparent's generation live through 2 world wars, one when they were kids, and the other as adults.  But for the time being, France and the rest of Europe had won over the enemy.
November 11th Armistice day is celebrated since 1920, when an unknown soldier who died during that war was buried under L'Arc de Trionphe in Paris.
On that day there are some ceremonies at the Arc of Triumph where the French president rekindles the flame on the grave of the Unknown Soldier.  There are also official celebrations in every towns and villages all over France.
November 11th is now a celebration in memory of ALL the French citizens who died at war.
Here is present French President Hollande rekindling the flame.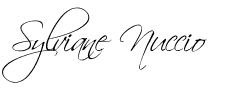 Photos Credidts: LesJardinsdEve.com/Britanica.com
I hope you enjoyed this post, and will start applying those tips now. Please, let me know what you think and add your thoughts down below in the comments.
If you found this information valuable and would like to share it, you should add the RSS feed of this blog to the social media sharing platform of your choice.
The feed is https://www.sylvianenuccio.com/feed/
Don't forget to add "via @NewFranceTravel" to tweet, so I can thank you.