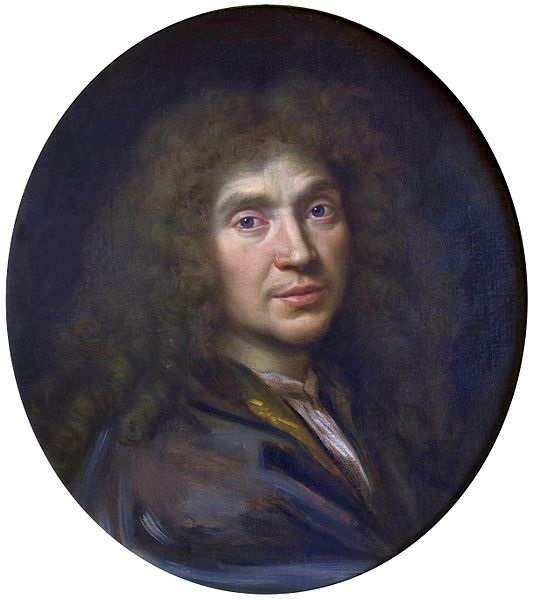 French playwrights have had a lot of influence in me in my younger days ever since I entered Drama School.  There I've got to know them, love them and hate them.
But do you know any French playwright?
French people know the work of Shakespeare pretty well, but the English speaking world know very little if at all about the classical famous French playwrights.
Well, just as the British had Shakespeare, France had 3 major French classical playwrights. Two very serious ones like Shakespeare, and one of a lighter spirit, and the most popular of the three named Molière.

Did you know that the French language is referred to as "la langue de Molière" (The language of Molière)?
These 3 playwrights are studied in schools, because their work is part of the French language legacy just like Shakespeare is of the English language.  And just like Shakespeare is not easy to understand by anyone who doesn't master the English language, Corneille, Racine and Molière are not easy to understand if you don't master the French language either.
If you do however, and have a love for literature like I do, it would be a delight. We are talking "talented writing" here!
In my case, I was fortunate enough, to not only read those playwrights, but study them and learn some of their plays by heart in order to interpret a role in them.  Because of that, they are in my memory for ever.
So, let me introduce you to those 3 masters of the classical French language heritage.  In an upcoming post I will talk about playwrights Jean Racine and Pierre Corneille, but today let me start with the all-time famous Jean-Baptiste Molière.
Aren't you glad you can learn about those things on this blog?
Who Was Molière
Few years ago I had written a whole Squidoo Lens about Molière whose life story is so interesting, and whose plays are so bold, funny, entertaining and smart at the same time.
Molière loved to make fun of the nobles while he acted in front of kings and queens.  I tell you, you had to be bold in those days to do that. This was not 2013, you know!
Jean-Baptiste Molière whose real name was Jean-Baptiste Poquelin was born in Paris on January 15 1622 from a merchant upholster named Jean Poquelin and the daughter of a merchant upholster named Marie Cressé.
Because his father was a rich merchant and had access to the houses of nobles, Jean-Baptiste was acquainted with them early on in his life and learned to know them well.
Also because his father was a wealthy merchant, Jean-Baptiste had access to the best schools of his days and went on to study law in Orléan, France.
Due to both is higher education and his intimate knowledge of the nobles his work as a playwright was of superior quality while ridiculing the nobles in a very subtle and intelligent way. That's why it's so popular to this day.
It's not very clear why Moliere decided to leave law to start a career in the theater when such career was consider lower than low back then, to the point that actors were not buried in cemeteries where baptized people were. But my guess is that he just wanted to follow his passion and he was way, way ahead of his time.  Following your dreams in the 17th century wasn't common to say the least.
In 1644 Jean-Baptiste Poquelin took the pseudo-name of Molière and became what would be today the CEO of his theater company.   From then on he was known as Jean-Baptist Molière or even just Molière. He named himself after a southern French village.
While it's not clear why he took a pseudo-name, it is thought to be because he didn't want to damage the reputation of his father who was well regarded by society.
Since December of 1644 Jean-Baptiste Poquelin became known as Molière, and to this day he is the MOST popular French playwright that every French speaking actor wants to play and have played.  He is often referred to the French Shakespeare.
Molière Died on Stage
In 1673 at the age of 51 Molière became ill with tuberculosis, and while he was very sick he instead to perform in his last play "Le Malade Imaginaire" (The Hypochondriac).  As sick as he was he managed to complete the performance, but died shortly after the play that evening.
Because of the career that he chose, Molière was buried in a cemetery for unbaptized children. However, because he was well known to the kings and nobles the king of the time commended a decent burial for him with 3 ecclesiastics present for his funerals.  This was really the exception of the exceptions at the time.
Molière had gotten away with being respected while doing one of the most looked down upon career and making fun of the nobles in each one of this plays; one of them even called "Les Présieuses Ridicules" (The Invaluable Ridiculous ones) which was about two stupid noble women. A delight of play, indeed!
He did all that right under nobles and kings' noses and in their houses, and managed to be respected at death like no other actor had ever been.
How I would have loved to have known Molière!
Molière's 34 Plays
(1653) L'Etourdi (The Dazzed)
(1656) Le Depit Amoureux (In Spite of Love)
(1659) Le Medecin Volant (The Flying Doctor)
La Jalousie Barbouille (Jealousy smeared)
Les Precieuses Ridicules (The Invaluable Ridiculous Ones)
Dom Garcie de Navarre (Gracie of Navarre)
(1660) Sganarelle (Sganarelle) or (The imaginary cuckhold)
(1661) Les Facheux (The Annoying Ones)
L'Ecole des Maris (The School For Husbands)
(1662) L'Ecole des Femmes (The School for Wives)
(1663) La Critique de L'Ecole des Femmes (Critic of the School of Wives)
L'Impromptu de Versailles (The Impromptu of Versailles)
(1664) Le Mariage Force (The Forced Marriage)
Les Plaisirs de L'Ile Enchantee (The Pleasures of the Enchanted Isle)
La Princesse d'Elide (The Princess of Elide)
Tartuffe (Tartuffe)
(1665 L'Amour Medecin (Love is the Doctor)
Dom Juan (Dom Juan)
(1666) Le Medecin Malgre lui (The Doctor in Spite of Himself)
Melicerte (Melicerte)
Le Misanthrope (The Misanthrope)
(1667) Pastorale Comique (Comic Pastoral)
Le Sicilien (The Sicilian)
(1668) Amphitryon (Ampitryon)
George Dandin (George Dandin)
L'Avare (The Miser)
(1669) Monsieur de Pourceaugnac (Sir of Pourceaugnac)
Les Amants Magnifiques (The Magnificent Lovers)
Le Bourgeois Gentilhomme (The Bourgois Gentleman)
(1671) Psyche (Psyche)
La Comtesse d'Escarbagnas (The Contess of Escarbagnas)
Les Fourberies de Scapin (The Cheating of Scapin)
1672 Les Femmes Savantes (The Smart women)
1673 Le Malade Imaginaire(The Imaginary Invalid)
The Life of Molière
Image Credits: Wikimedia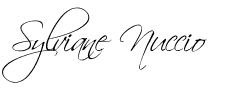 I hope you enjoyed this post, and will start applying those tips now. Please, let me know what you think and add your thoughts down below in the comments.
If you found this information valuable and would like to share it, you should add the RSS feed of this blog to the social media sharing platform of your choice.
The feed is https://www.sylvianenuccio.com/feed/
Don't forget to add "via @NewFranceTravel" to tweet, so I can thank you.