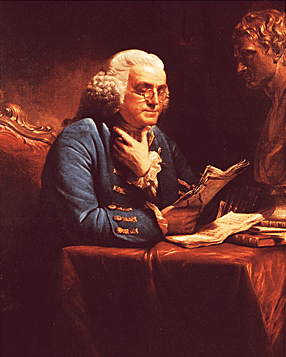 This is a guest post from my friend, Seth Layton.
I want you guys to know that I certainly didn't ask him to mentioned my name here, but he did it on his own will.  
He did it so much that I was wondering if I would want to post this or not on my blog, but finally, I decided that I would let Seth's post as he wished and let it take its course. So, here we go, Seth…
Both apprehensive and equivocal, you attempt the seemingly unascertained and dreadful world of writing. So like an excited little baby covered in the forbidden chocolate ice cream, you pull out the 8th-grade reading level books out of your small and hidden compartment.
Shortly after opening the book & reading only a few sentences, you feel a drop of water trickle down your face shortly before finding yourself bawling in your own guilt, shame, and confoundedness of your lack of knowing.
Do you happen to be one of these people or at least come close to it? Do you find yourself pounding keys day in and day out only to find you just wasted your reader's time with meaningless content? If you are, you may enjoy this exquisite piece on how to write like an expert.
For Starters, Do you Actively Follow the Right People?
I know Sylviane is both a great writer & writing teacher; hence why I'm on this site in the 1st place. I also know she knows things that can greatly help us with writing effectively, hooking our audience, and making many sales to our websites or local businesses.  So do you use these resources to help yourself write like an expert? In case you don't, a few notable resources to help you at least idealize the basic concepts and ideals behind writing like an expert are:
I mean, it's pretty obvious most of you have awesome websites that probably get quite a bit of sales on a monthly basis. I've checked some of them out myself, and I do have to say I'm kind of impressed.
But at the same time, I KNOW you can write better and on a more expert level than what you're writing now. This I know because I've grown up and learned from people who know quite a bit about writing, despite my seemingly young age of 21.
People will actually flock to your sites like they just found there new lover if you write at an expert level.  So without further ado, here are some important concepts for understanding how to write at that level.
The Basic Building Blocks to Writing like an Expert
Understanding who your audience is and the topic you're writing about are key ingredients. If you don't know what you're talking about and you don't know who you're writing to, you have no business to write about whatever it is you're trying to write in the first place.  Do your homework son.
We as writers serve to be an understanding between the topic at hand and the readers.  Does your audience know your topic well, do they sort of understand what you're talking about, or do you feel that you have to spell out everything to them?
What experience do you have with what you're talking about? People tend to trust what you're saying when you write something; making your article more oriented towards the expert level.
You need to effectively weigh between the opposing viewpoints and the positive viewpoints. If your article is one-sided, people will think you're racist or something and won't want to read your article.
This pretty much means you can't be close-minded. Even if you're 60 years old and you know that you are an incredible writer, sometimes you just have to allow the kids to edit your article a little bit for fitting the magazine it's going to feature in. This can apply to many other situations.
Do you know a lot of stuff? You'll be one of the ideal people to choose for any challenging assignment if you're an expert in more than one field of study.
But How do I Apply this to the Online World Today?
So now that you at least understand some of the basic building blocks to writing like an expert, you might be wondering to yourself how you can apply that effectively in the online world today.
There are many ways you can do this, whether it involves making a side income for yourself or just for fun.  Some of the things you'll need to learn in the process are:
Building your Own Website

Writing High Quality Content for SEO
Then in case you just want to do it for fun without spending any money in the process, there are a lot of free databases you can use for publishing your own expert level of writing.  Some of these which are mentioned on cloudwards are free places you can use such as:
– Wix, MoonFruit, Webnode, Webs, Weebly, WebStarts, Yola, Jimdo, Web, & Blogger
So get in gear & start writing!
I can write content for your business that your potential clients will find irresistible!