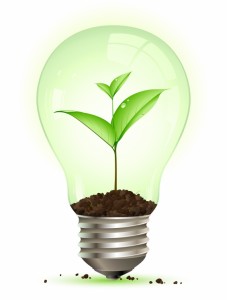 Never running out of ideas to write about is the nightmare of the blogger.  Anyone who needs to come up with constant content to promote their business online and even off-line in some cases, needs ideas to t write about.
In this article I am going to reveal to you three methods that I use all the time to never run out of ideas to write about and which boost up my creativity big time.
When you will practice this for a while it will become very natural to you and you won't even have to "think" about it but, just do it easily and effortlessly.
Unleashing Your Creativity by Looking Elsewhere
Get brain washed! That's right brain washed by something different.  You need to stop staring at your own blog in despair and go look somewhere else.  Think "outside of the box".  Look for blogs in a totally different niche.
Why a different niche? Because if you keep looking in the same direction you are going to run out of inspiration and, writing is about getting inspired to get creative ideas.
For example, if you are running a blog about pets, look for blogs about children and family.  If you are running a blog on internet marketing look for blogs on business, finance, real estate or personal development.  If you are running a blog on golfing, look for blog about other sports.
These are just examples; you could go just about any place that seems to be totally out of context but, yet boosting the inspiration for great new ideas to write about.
If you stick to your niche only, it's going to become more and more difficult to sound original.  As a matter of fact, it's been said that there is no such thing as "an original idea" just different ways to write about it.  Looking at other niches will bring about the spark you need to boost your creativity level and sound more original.
Unleash Your Creativity by Looking Inside
Among all the things that you can do to find creative inspiration to write about, I think one of the most inspiring one is found in forums.  Forums are full of questions from people who are waiting for a "problem solving" answer and all you have to do is give it to them.
On top of that, The way people are phrasing their question in the title of the thread of the forum gives you a full keyword phrase all ready for you to use.  What's more to ask?
If someone asks that question, chances are that other people are also looking for answers online, typing that very question in the search box.  All you have to do is give them the answer in your writing.
Even if you are not sure about the answer, you can always research it and build an article with your findings.  This kind of writing will pretty much be quite original and even if it's not 100% original, it will be pretty close to it.
I have written many articles, blog posts and, even whole tutorials based on someone's question on some forum.  There are free and paid forums, you're choice.  But, they are everywhere.  For example the very popular Warrior Forum has both a free and a paid version but, I think that right now at the time I am writing this it's 100% free.
Wealthy Affiliate is a monthly fee forum and internet marketing tutorial which I belong to and where plenty of inspiring questions are asked every day.  There are also many free forums as well that you can find just by doing a quick search.
If you are not in the internet marketing niche at all there are forums about any kind of niche you may promote.  A simple Google search will reveal them all to you.
Unleash Your Creativity by Looking Within
Your ability to come up with constant ideas to write about has a lot to do with your "expectation" and your state of mind.
Very recently I've heard about an internet guy who said that no matter how stuck he might find himself sometimes with ideas to write about, his expectation is that he will ALWAYS find a way to get it out and to get it right.  The result of this is that he does.
When I heard that I had no problem understanding this concept, because, maybe half consciously and half subconsciously I am always expecting to be able to write my articles and blog posts in due time.
It's not necessarily always easy but, my expectation that there is NO WAY that I won't be able to write that day, plays a huge role in my success in being able to do so.
It's not always easy but, your expectation about yourself and what you can do is what can drive you to be able to do it.
In other words, if you are telling yourself that you can, you will.  On the other hand, if you are telling yourself that you can't do it, you are killing all expectation, all hope and, you won't be able to come up with ideas to write about and totally kill your creativity.
How to  Never Run Out of Ideas to Write About in a Nutshell
Getting inspired by totally different niches, answering questions from people in your niche and, making sure your mind set is right, expecting nothing less than success, is how you will never run out of ideas to write about and boost your creativity.

Do you Want more article marketing success? Just fill out the form below and get my FREE article marketing eCouse!

If this article was helpful to you, or if you have any thoughts about it, don't forget to leave a comment and link you own blog or post to it!