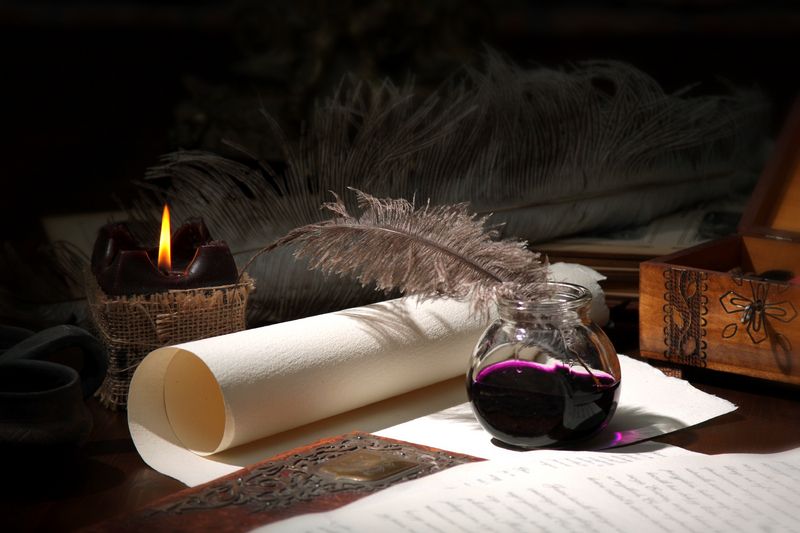 Today, on this Monday Memorial day, I 'm happy to present you with another guest post, from Seth Layton.  So, here it is…
If you know much about the internet at all, you already know it includes a vast amount of information available to everyone with access to a computer.
My name is Seth and I'd like to fill you in on how I started out with learning how to write online both before and after along with actions you can take for improving your own writing.
My First Steps to Writing
Back in 1st grade, I had some serious problems with learning how to write and even speak for that matter. A mixture of both my immaturity and lack of discipline greatly contributed to me having to retake 1st grade again, not so much as a result of my grades but where I was truly at. This setback, or helping hand, for accurately learning how to read and write helped me in the long run for both my maturity and helping me overcome the obstacles of learning how to read and write early on in my childhood.
Later on, as I got older, I quickly took heed of the talents both my mother and father possessed with writing. Both my parents were big in literacy and uniquely expressing themselves through both pen and paper.  My mother now currently works as a reporter under the Southern Newspaper in Illinois while my father is more of a professional writer if anything (not trying to brag about him, just being honest with you).
My father almost took his writing skills to new heights early on in his career, but he decided to direct those skills towards engaging audiences in terms of selling products with Terminix; eventually winning him a trip to the Bahamas in 1998 for being one of the top salesmen in the U.S.
Learning How to Write Better English with my Dad
Eventually my mother divorced my dad, resulting in me living with my dad (Don't worry, I still see my mom often and my parents do get along well. They just can't deal with living together).  So even though my mom is also a pretty good writer, I've mainly taken after my dad with learning how to write better English leading to well written stories and poems by me throughout grade school and so forth.
Besides poetry being one of his strong suits in teaching me how to write affectively, he also used other styles to help me even further.  I've watched how he writes over time, and try to take after him especially at times when I'm writing up a serious report on something.  So I guess you can say I was one of those lucky people who had a parent willing to help me on a one on one level for enhancing my writing ability, even though I took it as a personal undertaking to learn how it worked on my own as well.
So, I eventually got him to write a little on Street Articles as time progressed. It seemed as though his comment section only blew up when doing so, especially at times after submitting them to an online group called Writer's Secret Society.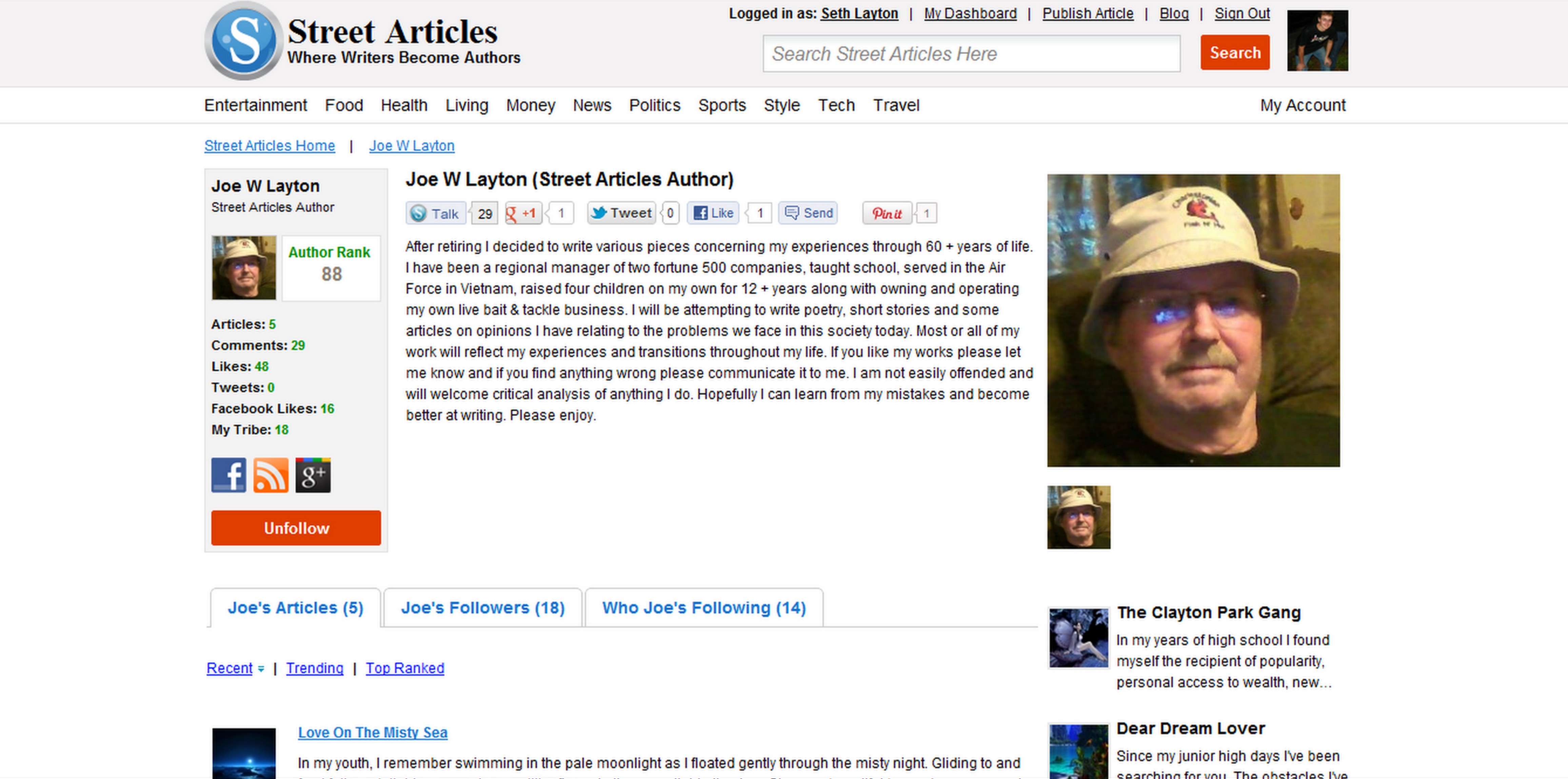 Then during my freshman year in college, I wanted to take things to a whole new level.  I felt like doing something that would always give me the ability to make money but excel in my own creativity whenever possible.  Finding Wealthy Affiliate helped me do so, and I'm glad to this day I have.
Their online program has taught me how to affectively apply what my father taught me during my elementary and high school years for writing and blogging online with the added ability to make money doing it! Not only that, but it would allow me to meet many more people, but at the same time give me the opportunity to help so many people at the same time.
So with that said, I would like to talk about the 4 main people who helped me with my article marketing starting out as a beginner and now.
4 People in Wealthy Affiliate who Helped me a Lot Starting Out and Even Now
When I started trying to do Internet Marketing alongside primarily Article Marketing and other similar strategies, I was pretty much lost.  It was like I was being thrown around in Wealthy Affiliate like a hot potato in a hot potato game (where people throw the hot potato all over the place to each other).
So eventually I came across 2 people named Richard and Bruce that helped me out a lot along with Sylviane and Kyle.  Thanks to them and me learning from them on my own, I was able to build myself up to understanding how everything works & where I'm at now.
All 4 of those people I named off are great people and I highly suggest learning from them yourself and getting to know them better.  But since you're already on Sylviane's website, you might as well take the chance to follow and learn from her first while you're still here. Signing up to her guide in the top right corner is ideal since she'll give you good advice about various information and products related to article marketing and blogging.
How to Improve your English Writing Style You Ask?
So now if you're asking yourself, especially if you're not a very good writer, how do I improve my English writing style? Well, for giving you an idea on how to improve your English writing style, it's pretty simple.  Learn from people who have been doing this for a while and practice, practice, practice.
A simple layout I like to suggest to people are to try and have a "spicy and eye-catching beginning" to hook your audience, an introduction paragraph along with your thesis statement (your thesis statement is highly important!), your body, and finally conclusion. But while writing, you have to write with the intention of effectively relating to who you're writing for.  Otherwise, people online will take one look at what you wrote and exit out of the browser.  And trust me, they will.
The whole point is to write awesome content that everybody can benefit from. With that type of mindset, you've already made a huge leap in the right direction. Thank you for reading what I had to say, and I think it would be great to hear your own story or thoughts on this matter as well.