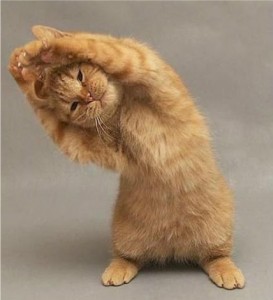 Let's be frank, if you are going to have a blog that people will take time to read, you are going to have a writing discipline.  However, you want that discipline not to hurt, because if it does, you are not going to keep it up.  Ever been to the dentist? If going to the dentist hurt too much you wouldn't want to go back, even knowing that it's for your ultimate own good.  By nature we flee from what hurts. That's why dentists make it pretty much painless these days.
So, how doesn't that apply to writing on your blog anyway?
Why Writing Hurts for Some?
For some people, finding ideas to write about is pretty painful.  They don't know how to find a way to write fresh and valuable content on a regular basis.
If you are using a blog to promote your business you are going to have to write on a regular basis.  For those who really don't like to do the actual writing, you can use a digital software that allows you to "speak" your content.  However, if you don't have ideas coming, you still won't be able to speak your content, will you?
So, whether you are going to write or dictate you content, what you need is new ideas to write about a regular basis, week in and week out.
Where do you Find Ideas?
Have you ever tried to think of a name or word that was on the tip of your tongue, but couldn't remember it right this second?  We all have had that experience. What do you think happens in cases like these?  I'm no expert myself on the subject, but I have read once that when this happens, we can't remember the word we are specifically looking for because we get frustrated, trying to remember it so much that it creates a mental block.  Such mental block makes it impossible for that specific word to come to mind.  We are blocking it out.
When we stress out to find a specific answer, such stress blocks any possible answer. So, what do you end up doing when you have that word on the tip of your tongue, but can't come up with it no matter how hard you try?
You End Up Letting it Go…
When you finally let it go and forget about it,  a while later, when we are focusing on something totally different, the word or name that you were looking for comes back to mind out of nowhere.  The word comes back when you have released the pressure and relaxed your mind.
What Does this has to do with Finding Writing Ideas?
When you are looking for ideas to write about with your head in your hands or looking at that desperate blank page, you're definitely not able to find a single idea to write about.  The last thing you want to do is sit in front of your computer screen empty of ideas to write about thinking that they will come. They won't. Not that way.  You are creating a mental block just like in the case of finding that word on the tip of your tongue.
Take a Break Away From your Computer
Take a break outside of the neighborhood of your computer.  Take a brake outside of your niche, and take a break outside of writing all together.
I find my best writing inspirations while walking.  When I am walking, I am free from focusing on what to write about.  I am free from any frustration looking for ideas that I can't find.
When I go for a walk, I relax my mind and think about a whole lot of things.  That is usually in those moments that terrific writing ideas pop up to my mind.  However, there is a thing about those kinds of ideas, is that they don't stick around very long at all.
Some terrific ideas can be here a minute and gone the next. I suggest that you either carry a note pad or a recorder to make sure you can retrieve them when you get home.  If you don't record your idea, chances are that it will be gone forever.  Taking a few notes about your idea should be enough to give you all the information and energy to start writing when you get home.
Ask Questions to Yourself about Whatever you're Write About
If you were a reader of your own blog, what would you like to know? What would you like to learn? What questions might you have?  Your blog is either around a theme, a service or a product, whichever one it may be, what do YOU want to know about it?
Maybe you haven't noticed yet, but most blog posts are written for beginners.  Yes, that's right! and that's the case ALL blogs.  Let me say it again… Most blog posts are written for beginners.  So, write for people who don't know anything about your subject or topic.  You don't have to, and I would even they shouldn't write for geeks, there are not that many out there.
Sleep on Your Ideas
Once you have written about an idea, but are maybe not quite satisfied with it, or you feel that you have not completed such idea, leave it and sleep on it.  When I start writing a blog post and get a bit stuck or feel that I haven't said all I wanted to say or I'm not satisfied with what I have written and would like to change it around a bit, I don't try to find the answers right away – this would be the painful way and I like my writing not to hurt, remember?
So, what I do is just leave it and sleep on it.  It's amazing what a night sleep will do to your writing.  An unfinished post will get finished with the greatest ideas the next day.  Again, it's because you have released the stress and relaxed. Once you do, Ideas come back again just like that word on the top of your tongue.
There you Have it… A Writing Discipline that Doesn't Hurt…
Walking, asking yourselves questions about what you want to know and sleep on your ideas.  It's very easy to do, and what's more is that it works, just about every time.  Try it!
So, what's your opinion about this? Do you have a way to find writing ideas? Bring it on in the comment area!