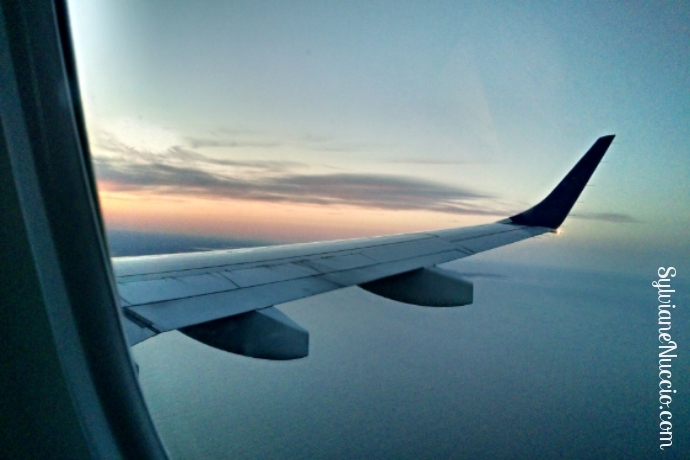 Are you a freelance writer?
Are you traveling the world while writing?
Would you like to?
The first thing you need to do if you want to travel as a freelance writer is learn not to write for peanuts, and understand the value of your service.
In other words, if don't make good money writing, you won't be able to travel much in the first place, right?
I used to be that freelance writer with a 9 to 5 job.  But almost overnight I became that freelance writer that's traveling Europe.
Yes, that's right. It did happen overnight, but it was actually something I've been planning for the last 8 months.
I knew that I wanted and deserved something better for myself, and I knew that NOW was the time to take this opportunity.
Not someday, and not next year.
Now!
I didn't want to fall in that trap of "I'll do someday," because I know that someday never comes.
So, what about you?
Are you planning on taking advantage of your online business, someday?
Something to think about, isn't it?
Because I'm also a life coach who applies her own medicine, I listened to my intuition and watched all the little signs that were telling me, yes, go ahead.
From the time I renewed my French/European and American passports to the time I arrived here in Glasgow, Scotland just a few days ago, every door has opened for me with no effort whatsoever.
As a matter of fact, as a life coach I would tell you that when you let yourself be in alignment with the universe, things are not supposed to be hard on you.
What could be tough though, is to discipline yourself well enough so you can keep your writing orders going while having the time of your life.
So, in this post I wanted to give you some tips for you to keep working your online business, your writing order, if you are a freelance writer, or any other online work you might be doing that would allow  you to do it from anywhere in the world.
Figure out the Time of Day you're Most Productive
Well, I've written about that before, but what is your best time of day to write?
If you're a morning person, then save that time for your work first and go play once you're done, but not before.
If I needed any more proofs that moving to Europe for while was a good move for me, the fact that I've been sleeping like a baby at night, better than I have in probably over a year in the US, and waking up refreshed and ready to write, this alone is a superb proof of its own.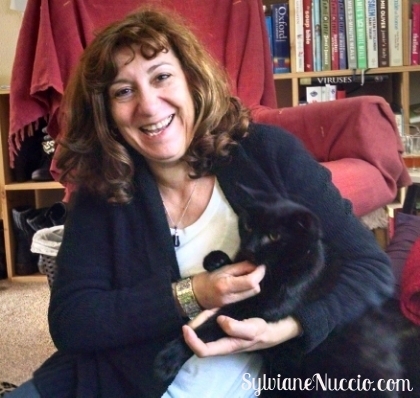 Traveling to other horizons have a powerful effects on the mind and body.
While I haven't done much work for the last two weeks I was in the US, I've completed two writing orders since I've arrived here in Scotland.
What allowed me to do my work was forcing myself to write before I left the house, first thing in the morning, because I'm a morning person.
However, now that I don't have a job that sucks the life out of me anymore, I find that I have tons of energy, and I'm even  able to write late in the evening as I hardly feel tired at all anymore.
So, two things to remember:
Know what time of day you're most productive.
Be disciplined enough to stick to a schedule.
Use your Travels to Inspire your Writing
Do you know what traveling does to us writers?
It inspires us.
I have to admit that these past couple of months I felt less and less inspired to write.
Few reasons for that was that I had been in a routine for too long, and was tired a lot most of the time. I had been working so hard for so long that my body seemed to have more than enough.
I started feel that very strongly right after my furry baby, Sophie, passed away, and it never left me since.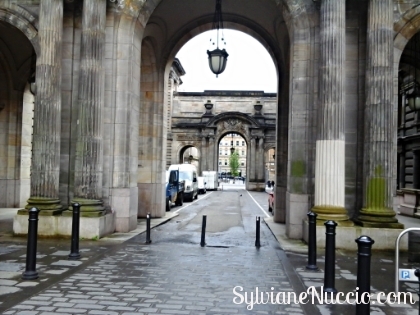 Now, not only I'm already starting to feel the inspiration kicking, but I have so much energy to even spare, that I'm writing this words at 10:00 PM, in fact, which is not my usual time for writing at all.
I tell you that nothing will give you a renewed energy like a change of pace and scenery.
So remember these two important things:
Travels will energize you.
Travels will inspire your writing.
Use your Travels to Promote Yourself
As a freelance writer, you want to keep writing, and to keep writing you need to keep getting orders from clients or writing jobs.
The advantage of traveling is that you can use your adventures to promote yourself.
I've only been in Scotland for a few days, and I've already used my traveling adventures to promote myself.  As a matter of fact, I can only imagine all the things that I'll be able to do to promote myself with my travels over Europe.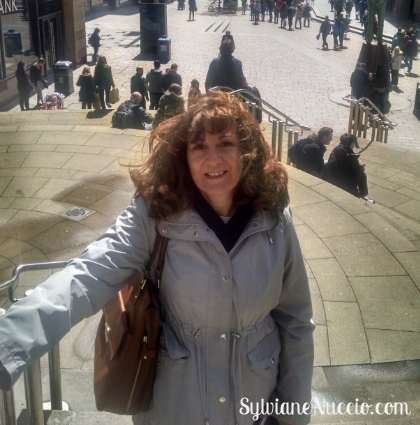 I know that if I were someone looking for a freelance writer, I'd would love to check a writer who travels, because I know that the very fact of traveling has got to inspire them.
So use your traveling privileges to promote yourself and keep on writing for pay.
And so remember:
Traveling has a lot of advantages.
One of them is that you can use your travels to promote yourself.
Use your Time Zone as an Asset
If like me you write for American clients, and are traveling to some other parts of the world, chances are that your time zone is a few hours ahead of the US, since Canada and the United States are the last countries on the globe where the sun rises.
This is really good news for anyone working in other parts of the world for American clients.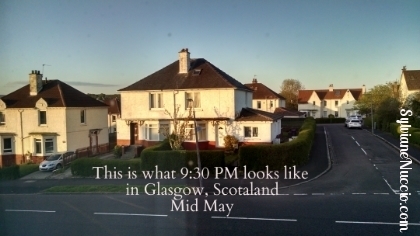 Here in Scotland I'm 5 hours ahead of the States and I have to say that it's really serving me well.
Not only it's serving me well for my own blog posts, but it gives me 5 hours advance for any job I need to complete as well.
I am definitely planning on using my new time zone as an asset for my writings due date.
So remember as you travel:
The rest of the world is ahead from the US on the clock.
Having few hours ahead of time is a great advantage when writing for American clients, as it gives you more time to complete your work.
Always Make sure you have those Two Things where you Travel
Two things you have to make sure you'll have where you travel are:
Good Wi-Fi reception
Freedom to use the internet at will
Don't take those things for granted. There are some countries in this world where you might not have one or the other as available as you might think.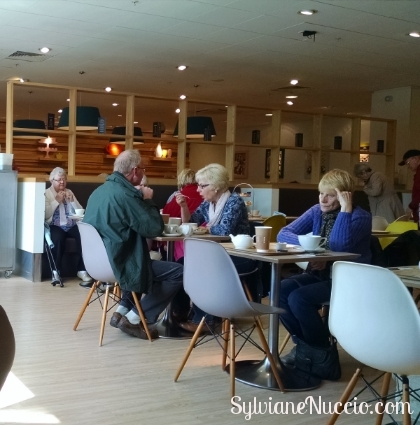 For example, in Europe, Italy may have a lousy Wi-Fi at time I was told by someone I connected with who lives in Rome.
Another example is countries like China, where you have a limited freedom of expression and of the internet, which might prevent you to work your business online if you were there.
So while you take your writing or online business on the road, always make sure of those things well in advance, so you won't have any bad surprise.
I hope you enjoyed this post and that you'll keep following my exciting upcoming blog posts.
If you are a reader, please, leave a comment, as they are always appreciated.
If you are a potential client, please, contact me by clicking the link below.