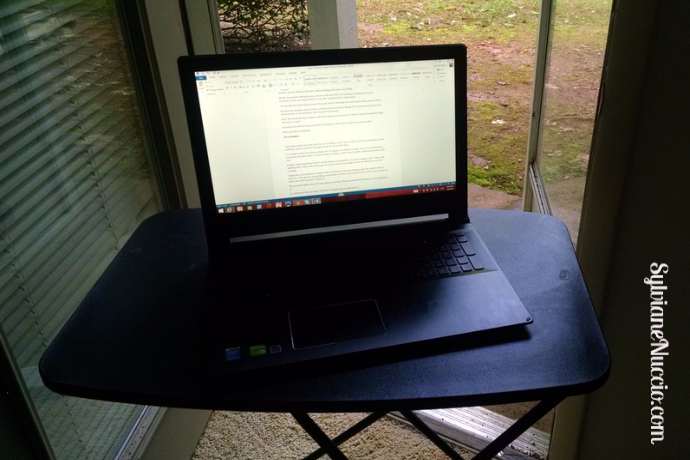 Ah, that good old question, how to attract ideal clients to write for?
Have you ever asked yourself this questions?
If you have, then there's hope for you. If you haven't, then you really need help in more ways than one.
Unfortunately, when it comes to freelance writers, not every one is what I would call on a success mindset yet.
But my goal with this post, it to help you with that.
Why do I feel that I can help you?
I'm going to be writing from Europe for a while, and there is no doubt in my mind that the change of scenery, and the different life that I will be leading, will inspire my writing, but it' how I got there in the first place, that's inspire me to write this post.
My life has started shifting tremendously last year, but it's only now that's it's reaching a momentum.
It's translating in more freedom, travels and opportunities for me, like I haven't had in years.
I'm meeting the nicest people across the pond, as I'm receiving more and more writing opportunities both at the same time.
But don't be mistaken, none of this is coming about by accident, though (there's really no such thing). It's coming about because I've raised the bar of my vibrations, and my point of attraction.
But it all started because I prepared the field so to speak, I set myself up for success, and that's what I teach to others.
But what does all this have to do with attracting your ideal client to write for, you may ask?
Well, just about everything.
Let me explain…
I don't know about you, but as for me, as a freelance writer I don't want to write for just anyone, or just anything. I want to write for the ideal clients for me and for them.
It's a whole lot like those house sittings that I'm going to be doing in Europe. So far I've noticed that it only works out when there is a perfect balance/match between the homeowners and me.
Another interesting thing is that it usually happens very quickly or it doesn't happen at all.
Yesterday, I was speaking with a lady in the south west of France and she was telling me how she liked me at me first message, and how she eliminated others right from the get go as well.
Why do you think those things happen?
Later in the day I was also speaking to another lady in Scotland and she was telling me that she couldn't wait to meet me. That was our second Skype conversation, and that one was just a chat to ties things up before we meet in person in a week and half.
We were both giddy when she said, well the next time I'll see you will be at the airport. How exciting this is!
I'm still new at this, but dang, I feel that I'm going to get so addicted to it.
Are you kidding me? Meeting new people, living with animals free of charge, traveling and seeing some of the most beautiful places in the process?
Yes, I definitely have the feeling that I may end up doing this for a while… but I digress.
In order for me to do this, I need to find my ideal clients to write for as a freelance writer, and coach as a life coach, just like I'm finding the ideal houses to sit as a traveler.
But that's a completely different thing, right?
Actually it's not.
This is a vast universe and your ideal anything is out there.
The hardest part for many of you is to believe it, but once you do, it tends to show up.
Both Inner and Outer Works are Important if you want to Attract your Ideal Clients to Write for
Attracting (finding) the ideal clients to write for requires an inside job as well as an outside job.
As a freelance writer, when you find your ideal client, it also means that they (the client) have found the ideal person to work for them, so both of you will be happy with the result.
There are many writers who write anything for anyone out of fear that they could never find their ideal client, or worse even, believing that such client doesn't even exist.
Or yet again, a word that resonate a lot in their head is "competition" thus they attract lots of it, and they struggle with it, of course.
I've had discussions on LinkedIn with very talented and skilled writers who are struggling with their freelance writing business because of the above reasons.
So why is it that regardless of their talent level, the country they live in, or even the fact that English is not their native language, other freelance writers I know of, have so much work that they are actually refusing clients?
Well, there are 3 main points that separate those two types of freelance writers.
Successful freelance writers work on their mindset first, while the others don't.
Successful freelance writers have a very specific idea about what they're worth, while the others don't.
Successful freelance writers know exactly what type of clients they want to write for, while the others don't.
So, let dissect each of those points a little, and see if it could help you find your ideal clients too.
1- You can't Attract your Ideal Clients Because of your Mindset
As a freelance writer, you are an entrepreneur, and as an entrepreneur it's absolutely vital that you work on your mindset, first and foremost.
It's bad enough that most employees in this world have never even read as much as a single personal development book, but it is worse when you are working for yourself and have no more success recipes than people working for a boss do.
You can't approach your freelance writing business (or any business) with an employee-type mentality, because if you do, you'll get the same type results most employees do.
When I read some of the freelance writers' comments on Linkedin, I certainly can see why those people struggle to make ends meet, and I'm not talking about bad writers who write for content mills here.
No.
I'm talking about freelance writers who are very good at what they do, and who have done it for years.
The only missing link in their case is that they have no clue about getting their mindset right. The mindset of a victor.
If this is you, you really need to start taking a good look at your mindset and see what's it's doing to you and your business in all honesty.
2- You can't Attract your ideal clients Because you haven't Decided what you're Worth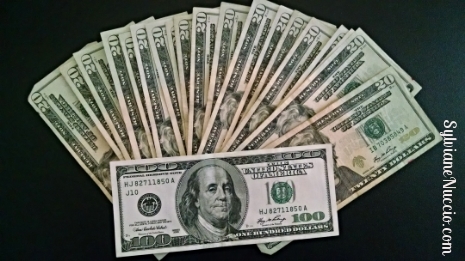 I can promise you that if you don't decide what you're worth from the get go, you are going to accept all kind of low paying writing gigs that will turn out to be not worth it at all.
You are going to work hard for little money, like many employees out there.
On the other hand, if you decide what you're worth, you may still have to work hard at times, but it will be worth the money you will be making.
Here are some tips to help you decide how much you're worth.
a) Give yourself a range of rate per word and decide that you will never go under the lower end of your rate, no matter what.
b) Do not publish that rate on your site, and do not quote people by word. Give them a final price, not a per word price.
c) Give yourself the right to say NO, even if it's tempting to say yes. Not all writing job offers are worth taking.
Once you've mentally decided what your worth with the help of those 3 vital points will be much easier.
3 – You can't Attract your Ideal Clients Because you haven't Created your Marketing Avatars
I have to admit that this is something I wasn't used to do before, but I've learned it from my business coach.
Now what's a marketing avatar?
Simply said, it's your ideas clients.
Your marketing avatars are individuals that you create on paper with the following attributes:
A name
An age
An occupation
An income range
A marital status
Where they live
What type of hobby they have, etc.
This is the minimum attributes you should give each of your avatars, but you can add as many more as you want.
Why is it so important to create marketing avatars for your freelance writing business?
Because it's going to gird your marketing campaign in a way that will speak to this type of potential clients specifically.
This is a big part of the outer work that you need to do to attract the type of clients that you are looking for.
Conclusion
If you haven't been able to attract your ideal clients yet, chances are that you haven't gone through the 3 vital points that I'm talking about here. Of course there are many other things you can do to get great clients, but those other things are more of the outside action types.
My experience showed that the outside actions only work very poorly if at all without setting the inner actions up first.

I can write in such a way, that your potential customers will fall in love with your product!

Thank you to Corina Ramos from
Not
Now Mom's Busy
for having me as
the interviewee of the month
.
Thank you to Tor Refsland from Time Management Chief for including me among 80 productivity experts.