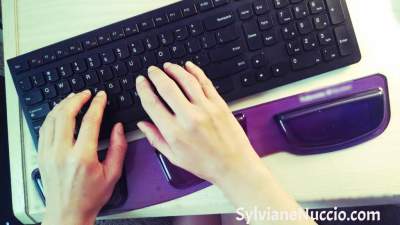 These past two weeks I've writing about tips for freelance writers' clients should follow and tips for freelance writers to get higher paying clients.
This last post  has got a lot of comment discussions going on LinkedIn, and a couple of such comments inspired me to write this very post here.
In that last post I'm referring to, I had a section titled decide who your ideal client is, and I've got some kind of negative feedback about that. Not here from my readers who are rather familiar with positive thinking, but over at one of my freelance writers LinkedIn groups.
Those comments made me pause and think. That's why I've decided to write about why freelance writing is an underpaid business, and how can you change that as a freelance writer.
On this post I will be discussing 4 points that I'm finding to be the problem, and how you could remediate to that as a writer and/or entrepreneur.
#1 – Many Freelance Writers have not Taken a Look at other Businesses
Have you ever took the time to look around and notice the price of services either online or offline out there?
Have you ever had to called a plumber?
Have you ever hired a lawyer?
Have you ever requested the services of web designer?
Have you ever hired a coach?
Have you ever hired a landscaper?
Well, if you have ever hired any of these or just about any other services, you probably know that they don't come cheap, do they?
They don't come cheap, because services and skills have a price. When people either can't do it or don't want to do it, their best option is to hire someone to do it for them.  The only thing is – they need to be ready to pay for it. That's fair enough, don't you think?
Freelance writing shouldn't be paid any less than any other business out there.
So, why is it that all the businesses mentioned above, as well as others, are paid well while many freelance writers still are not?
To me it's because of few main vital reasons, and at least two of them are found in one of the comments I've got on LinkedIn in regards to my post from a writer that I will mention below.
What Freelance Writers should be doing to be Paid more?
Look at other businesses? See how much they charge for THEIR services? Why yours should be any less? Learn how to value your unique writing skills more, and learn how to value yourself more as well.
# 2 – Many Freelance Writers Lack Personal Development behind the Business
Now let's see the comment I've got from this writer.
This sort of "Power of Positive Thinking" business advice is barely worth the pixels it's written on.

I have made a living as a freelance writer for over 25 years and none of the jobs have been easy to come by. Do I now avoid assignments that pay insultingly low rates, like content mills? You bet'cha. Have there been times (not that long ago) when I took those jobs because, Hell, $15 for a short article sucks, but so does an eviction notice?

Choosing what form of freelance writing does make sense, and some types of writing pay better than others.

Extensive networking, doing pro bono work, and most of all, being more professional than most people in your market all help but nothing guarantees those Ralph Lauren assignments. Deciding who you want to work with and not accepting anything less only works if you've got the portfolio, the contacts and the money in savings to support your high ambitions.
Now, think about what he's saying here. He's been a freelance writer for 25 years which is about the whole life time of some successful freelance writers I know, and yet, not that long ago he had to accept $15 type pay for short articles to avoid eviction notice type situation.
Hum, that's ingesting…
Now remember that in his opening statement start he says "This sort of "Power of Positive Thinking" business advice is barely worth the pixels it's written on."
Now, with all due respect to this writer, whom I'm sure has talent if he's been writing for that long, but what he's apparently lacking is the personal development part in his business.
If you own your own business, you've got to believe that positive thinking can and WILL make a difference in your business. Who doesn't? This is 2014 – 21 century!  Hello, never heard of positive thinking bringing positive vibrations yet as an entrepreneur?
I didn't even realized it before I get this bombarding back and forth commenting thing going on that freelance writer group I belong to on LinkedIn, but it seems that lots of freelance writers have no clue still about what Napoleon Hill wrote back in 1937 – naming the power of positive thinking and belief in yourself.
Being a good writer is a must, no doubt. Networking and marketing is a must, it goes without saying, but so is the mindset behind it all.
Believe me when I tell you that I KNOW for a fact that whatever talent you may have, without the positive thinking/mentality behind it, you won't get far at all.
If you're someone who persist on thinking negatively about how hard it is, my guess is that you will have to struggle endlessly.
What Freelance Writers should be doing to be Paid more?
Most successful entrepreneurs, if not all, do know about personal development and practice positive attraction for their business.  One person who commented there (also a writer)  told me that what I'm doing is magic. That statement alone shows me that she has no clue about what the whole personal development topic involves, and that makes me very sad.
Come on now, this is 2014, the internet is full of personal development tips. Please, don't tell me that you believe it's magic. If you are an entrepreneur you have no excuse to be that ignorant nowadays.
# 3 – Many Freelance Writers Are Not In Charge
One mistake that I see freelance writers make is that they don't feel that they're in charge.  Some even have an employee mindset, that's why they take what's given to them rather than go get it.
As long as you empower the client rather than empowering yourself you will pay for it "so to speak." The way you'll pay for it is by writing for less than your work is worth.
All the successful freelance writers that I know, have taken charge. They've stopped saying that's HARD to get good clients. They've stopped saying that it takes a LOT OF WORK to get them.  And they've stopped saying that you need to have this, that and the other to start making good money, like the comments I've got on LinkedIn.
They are happy.  They love what they do. They only use positive terms and statements.  They write easy.  They talk easy. They write about their successes. They are eager to help others thrive like they do. And they don't write the negative tough life type comments I've gotten in response to a positive article like mine was.
Are they lying? Are they embellishing?
Well, when you see a freelance writer starting with a small blog only 3 years ago and now hiring a bunch of people to write on his blog for him, you've got to believe he's not lying. When you see how much the design of their blog has changed from basic type to Rolls Royce type, you've got to know they're not lying. Or yet again, when you see them traveling the world with their laptop, you've got to know that they're not lying,even if you wanted to try hard.
What's very important to realize here is that the difference between those type of freelance writers and the ones who are still struggling after many years are these …
1)      They understand that positive thinking, and personal development is an extremely important factor in their success.
2)      They take charge, and decide what type of clients they are going to take. Not the other way around.
You can deny this fact until the cows come home; if you are a struggling writer or any type of struggling business owner, for that matter, that's why you are where you are, while the successful ones are where they are.  The proof is in the pudding as they say.
What Freelance Writers should be doing to be Paid more?
In one of the follow up comments that the writer mention above wrote was "get real!" As a reply to him I said, that's right; what is REAL to you?
As entrepreneurs and freelance writers we create our own reality, but if YOURS is of having a hard time, how can you expect anything good come your way in your business?  How can you expect making a great living writing?
If you want to make more money writing, you've got to change that mentality!
# 4 – Many Freelance Writers are not Doing what other Businesses Have Proven to Work
Some writers don't seem to believe in what other businesses have already adopted and proven to work.
Now, on another freelance writer group where I posted my post I've got this comment:
Nice title for the blog, but really, other than generalizations, I didn't get much out of it. Specifics, examples would help.

Listen, Sylviane, there re a lot us out here like me, 30 years of experience, used to print media, with lots of family obligations, etc. Telling me to brand myself isn't going to do the trick. Gve me something good, something I can use, more than a simple pitch to read whatever publication you have.
Now, I admit that you cannot put everything in a post, but saying that my article was a generalization, I don't think it was.
Under my subheading about branding I took Ralph Lauren as an example; I could have taken Morgan Stanley, McDonald's or Mercedes, depending on what point I wanted to make. It doesn't matter.  But don't tell me that branding is not important. There is a post on Forbes that tells you why branding is important for your business.
So, saying that branding yourself isn't going to do the trick, I beg to differ. Branding yourself as a professional writer could very well do the trick, and it has for many.
If branding is not important, let's take Mercedes for example. Anyone knowing about cars would tell you that Mercedes cars are not what they used to be, and certainly not the best cars out there anymore, but because they've created such high level brand it's still the favorite car of many who can afford it.
So, is branding important? You bet it is.
What Freelance Writers should be doing to be Paid more?
Even though that's not all it's going to take to succeed and be a well paid as a freelance writer, do not underestimate the importance of branding yourself.
If you're still struggling as a writer, maybe it's because you haven't brand yourself at all.
Conclusion
I was kind of taken aback at the rather negative type mind set I found behind some of the comments I've gotten, and that's why it really made me think and want to write this.  Maybe it's because so many writers have this type of negative feelings that our business is kind of underestimated and often underpaid.
If you're a writer reading this post, take a look at your thought process and see how you could adjust it, so you can become a happier and more successful writer, just like other happy and successful other writers are.
So, what do you have to say? Please, leave your comments below.