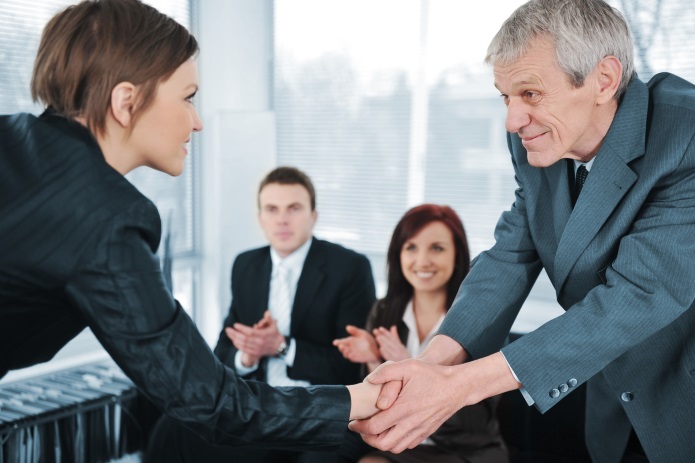 Last week I wrote a post for clients who order writing jobs. In that post I was giving the client tips to save them (and the writer they would hire) some time and money.
Today, I wanted to write an article for freelance writers out there who may still be wasting a lot of time arguing back and forth with clients about small details and prices. I know one thing, I'm done with that. Wouldn't you want to be as well?
If yes, then keep on reading. As a matter fact, if you're reading this and are not a freelance writer, you could still apply those tips to any business you may have.
Maybe it's time to ask yourself the question; why am I still fighting clients that are difficult and seem to be reluctant to pay what I'm asking for?
The answer maybe that you're not focusing on the type of client-market that you should.
Here are a few ideas to help you think and find your ideal client for your writing business.
Brand Yourself
What type of brand of a Freelance writer are you?
Take Ralph Lauren designer clothes brand, for example; they're not trying to sell their products to low income customers, are they?
They have a type brand that has a certain standard. They are not interested in targeting low income customers, because they know that this type of customers simply can't afford what they're selling.
But does that mean that they can't find their ideal customer? Of course not, they most certainly can and do.  It's just that their ideal customer is a high income one.
It's exactly the same thing for your writing business. Define what type income range is your ideal client is. Write it down and look for them.
Decide Who is Your Ideal Client
Writing is the action of thinking and it can literally create magic results.
Since this blog is mostly about writing tips, here is the first thing I'd like you to do.
Write down who your ideal client is. If you are tried as much as I was of dealing with broke clients that want you to write for them for pennies on a dollar, write down your ideal client type.  Believe me there're out there, it's just that until now you've not been able to attract them to you yet.
Write down the personalities you're looking for
Write down the budget you want them to have
Write down how easy to deal with you want them to be
Write down how quick decision makers you want them to be
Write down any details you would love your ideal client to have
Do you think I'm joking here? No, I'm serious. Write down each of the qualities you want your potential client to have and see what happens.
Time for Low Income Clients Discrimination
Yes, you've read me well.  You need to do a low income clients discrimination. Just like big brands do. To take our Ralph Lauren example again, that's what they do, right?
If their cheapest pair of pants cost let's say $80 that means that they discriminate against any potential client that is used to pay anywhere from $30 to $45 maximum for a pair of pants. They don't care. They're not in the business of pleasing and accommodating this type of market anyways.
It's not their business to please everyone. It's their business to target their ideal customers – their target market.
It's the same with your freelance writing business.  You're not in the business of charity for people who want them to write for them for peanuts.  You're in the business of making a decent living with your writing skills. Think low income client discrimination and you're business will start feeling much better.
Raise the Bar of Your Target Client
Your target client for your freelance writing business is your target market. All you have to do in order to find your ideal client is to raise the bar of your target market.
For example, if you want to attract people who can easily afford to pay you $75+ per article or more, don't hang out in writing mill type platforms. They are full of customers that want you to write for them for peanuts.
Few months ago, I did a little test and registered in several writing mill platforms just to see if there would be any writing offers that may interest me at least once in a while. Well, five months later, I've not accepted a single writing assignment yet.
None. Nada. They don't interest me at all, because they are so low, it's ridiculous.  I calculated that even their short 250-300 word article gig offers are not worth it to me. I'm sorry even writing 250 words for $10-$15 is not worth it to me at all anymore. Oh, and did I mention that they want to pay me less than that? Thanks, but no thanks.
So, do yourself a favor and spend some time somewhere else, where the big buck clients hang out, not the broke-want-you-to-write-for-peanuts ones do.
How Writing for Content Mills is Killing your Business
Now I want you to think about this – what would it do to the Ralph Lauren brand if they started making their products available at Walmart?
Well, it would do AT three things I can think of.
1)      It would make people believe that their quality has gone down.
2)      It would make their high paying customers look somewhere else (turn to another designer brand).
3)      They would not gain in the process – they would lose big time.
If you are getting too busy on low paying content mills, you are going to be seen as a low paid writer and that's not a good thing if you want to attract high paying clients.
Just like the effects on Ralph Lauren would be negative for the brand if they decided to sell their brand clothes at Walmart, the effects of you hanging out and accepting low paying articles in content mills would be negative as well.
It's OK to do it for a while if you're new in the business and want to get some practice or create a portfolio, but other than that, keep away from those.
Conclusion
Are you a freelance writer who would like to make the best out of your business? If you are, make sure you follow these tips. Here they are again so you can jot them down and remember them.
Brand yourself – make a name for yourself
Decide who your ideal client is – write it down as specifically as possible
Discriminate against low pay clients – stay away from content mills
Raise the bar – think big brands and how they do business
Your turn now. What do you have to say to add to this?