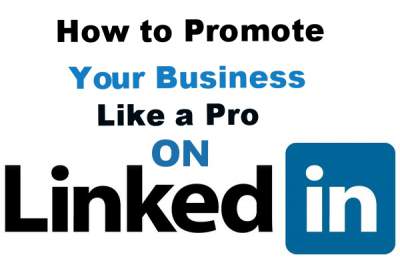 I have a friend who's a master salesman. He used to be a realtor in the past and he's now a technical recruiter. But, no matter what he does, he usually excels because is a good salesman.
He has this thing about making people listen to him, and do what he wants them to do. This is by definition the essence of someone who knows how to sale.
Just about a year ago he was hired by a big IT/ Technical recruiting company, and sure enough he showed his colors in just a few weeks as a recruiter, and now he trains new people, teaching them to do what he does.
One thing that he has developed as a recruiter is how to use LinkedIn to find the type of people he's looking for. He has now over 1,200 direct connections, and over 13,000,000 in his network on Linkedin. What he has done is use some of Linkedin's guidelines as well as made his own.  He gave me a list of the steps that he takes to connect with his market, and I asked him if I could use his list to write this post.
He,s not a blogger or writer, so I thought that it would be a cool topic for the readers of this blog, just in case you would  like to learn more about the things you can do to promote your business on Linkedin, which is – need I remind you  –  where the professionals meet.
So, here are …
10 steps you can use to promote yourself and your business on LinkedIn
1 – Don't' Be Half-Hearted
One thing that my friend is saying and that I've learned myself in my own experience with Linkedin is that there's no point of using Linkedin if you're half-hearted with it. If you want to be seen as a recruiter, a cook, a web designer,  a writer or a coach your LinkedIn profile should reflect that.
Your Linkedin profile is not the kind of profile where you want to confuse people, because if you do, you will never attract the right employer or client to you. They have to know what you do and who you are exactly at first glance.
Think about that when you create your entrepreneur profile. Don't be fuzzy or vague about your occupation. This is the first step you need to take when you set up your profile on Linkedin.
2 – Start Your Own Group
You can start a local or worldwide group, depending on what you're business offers.  Then you can invite people who could add value to your group.  When people join, make sure you greet them to the group, and ask them question directly. You know, the old building relationship rule applies here too.
Get to know about them, their business or organization and what problems or challenges they may be facing.  One thing that my friend does here is approach them with a solution in mind, and that solution is HIM.
So you can do the same once you create a group and get to develop a relationship with people joining in.  If you find out that they are having challenges, you could show them that YOU may be what they need. What do you have that their lacking?
3 – Check who has Seen your Profile
It's always a good daily habit to check out who has seen your profile, and add them to your network if possible.  As a recruiter, my friend looks to see if companies who looked him up have upcoming jobs in the areas he works at. If he finds out that they do, he lets them know that he mat be a useful contact for them. He helps them see him as an expert in the area of recruiting.
You can help people who are looking at your profile see that you are an expert at what you do as well by asking the right questions and understanding their needs by chatting with them.
4 – Add Value To Others
Adding value always works, no matter what you're trying to sale or promote. When you're valuable to others, they will seek you out, and refer you to others. That's as simple as that.
So, be on the alert for people who ask questions, for example. If you see someone asking a question, try to be the first who answers it, but be accurate as well. Don't just answer if you don't know the answer to what they are asking for.
Remember that even if you don't have the answer, you could always extent a helping hand in some way. Always be proactive.
5 – Asked to Be Introduced
This is something that Linkedin really emphasis, but probably many of us don't do.
Ask your connections to introduce you  to other key members in their network. Referral always work in your favor, so take the extra time to browse around at your connections' connections and ask to be introduced to people you might not know yet, but would like to get to know to pick their brain and other valuable ideas that may come to mind.
6 – Accept ALL Invitations to Connect
OK, there are arguments here about whether or not we should connect with all who ask for it, but my friend says that as a recruiter, the true value of your network is measured by its size – numbers work.
You never know what your invitation is going to lead you to. So unless you see that's really a no-no for some very obvious reasons, accept people that want to join you. You want to sale, don't you?
7 – Reach Out to Connect
On the proactive side of things, be also the one trying to reach out and connect with others.
In my case, when I wanted to grow my network to reach the minimum number of 500 connections, I made a point to reach out to about 5 people a day, and that's really what got me to my 500+ connections fast enough. When I wasn't doing anything to connect with others, my account was stagnant. When I applied my effort to grow it grew fast.
Now, it's not because you have your 500+ connections that you should stop there. Keep on growing your network by inviting new people in each day or at least on a regular basis.
8 – Join Relevant Profession/Industry Groups
The new Linkedin search function allows you to search for people that are members of the same interest groups as you, regardless of whether you're connected with them or not. So by joining more groups within your business and/or profession you will have access to a growing number of people in your market.
It is allowed to request to connect with any member of the groups you belong to.
9 – Group Participation
Linkedin has a feature on each group that shows you your level of participation in a group. Once you join a group, make sure you're set up as to receive a notification when a new discussion has started, so you can join in early in the discussion.
My own to cents on this is that you need to invest some time to respond to and start discussions.  There is no point in joining groups if you are not going to show up there. Don't waste your time in joining groups if you have no intention of joining in in conversations and adding value.
10 – Clustering
Clustering is a network of connected businesses. You can create a network of businesses with mutual interest as well as like-minded people. This is usually done in the same geographical area as a start, but it can grow by region to a national following.
If it pertain to your type of business, you can learn more and use clustering to grow you potential outreach as well.
That's all for now. I hope you enjoyed this information to grow your business on Linkedin. Let me know what your thoughts are.