When you compare the size of France to the size of the United States there's not even anything to compare is there? France is about the size of Texas.  So, because of this you might be tricked into thinking that the weather in France is one and the same, right?
Well, you'd be wrong.  The weather in France varies a great deal depending on where you are. North, center, mountain, east, west, and south, are all areas with different type of weather and temperatures that you may or may not be aware of.
So, let's analyze what type of weather you can expect region by region and according to the seasons of course.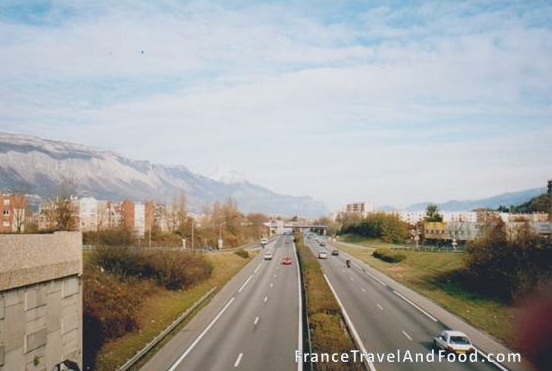 The Weather in Northern France (Le Nord de la France)
Unfortunately, the weather in northern France is not ideal, and not the warmest either. Even though it's warmer in the summer of course, there are always some cool days even at the heart of summer in northern France.
Cities such as Lille, Calais, and Le Havre, for example, are a lot like the weather in England and Belgium.  Rather cold winters, and sometimes cool summers.  This is not to say that there isn't any heat wave at times in the summer, such as summer 2012 where the all country was hot, but more often than not, you won't be too hot in northern regions even in summer.
The Bretagane  and Normandie regions in the North West can be slightly warmer than the "true" north, but only by an average of a couple of degrees.  Paris and its surrounding tend to average the same temperatures as other northern cities, but also warmer by an average of 2 degrees.
Because of the weather being cooler to colder in the North, the diet in this part of the country tends to be heavier, and people drink more coffee and tea there, than anywhere else there.
Main Northern Cities where you can expect cool days even in summer are:
Lille

Calais

Le Havre

Brest

Rennes

Strasbourg

Deauville

Reims

Roubais

Tourcoing

Dunkerque

Paris
The average temperature in northern France in winter is 40°F and 70°F for the summer.  
Remember those are the "average" temperatures. They can be higher or lower in any season.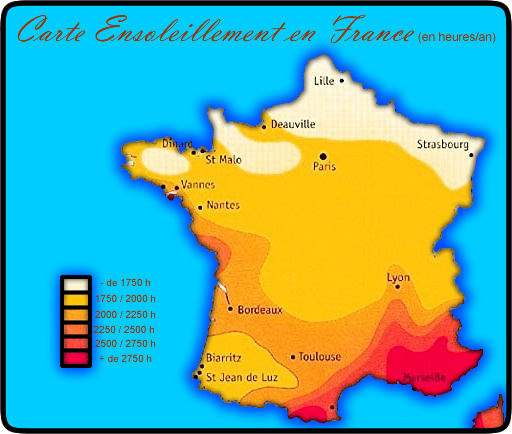 Central France (Le Centre de la France)
Central France is already warmer than Northern France, and summers are warmer and more stable when it comes temperatures and sunshine.  Central France is where most of the preserved French Castles are, and where the accent is called the "pure French accent". Or so they say.
Winters can be cool to cold and summers can be pretty warm.   You can expect more sunshine in any season in central France than you would in northern France.
The main central France cities are:
Tours

Orléans

Châteauroux

Bourges

Le Mans

Chartres

Amboise

Montargis

Limoges

Dijon
The average temperature in Central France in winter is 42°F and 72°F for the summer.
The Rhone Alpes Region
The Rhone Alpes region's weather is one that I'm very familiar with since it's the region I grew up in.  This region is also nicknamed "the beginning of the south" and the temperatures are starting to warm up there.  Summers in the Rhone Alpes region are noticeably warmer than in northern France.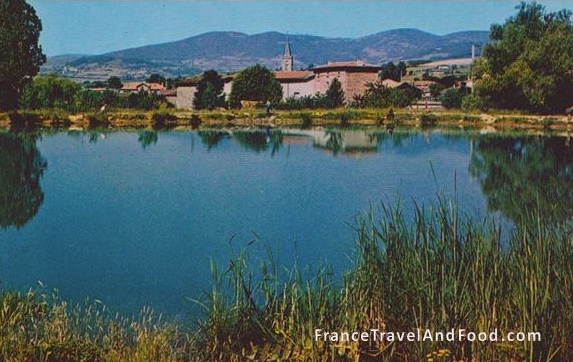 If you take the TVG train from Paris to Lyon like I did quite a few times when I was living in Paris, you will physically feel what I mean. Especially if you travel in the summer.  As you get off the train and step on that open train station you'll feel a wave of heat engulfing you that wasn't there when you left Paris, and if it was warm in Paris, well, it will be warmer in Lyon.
Main cities of the Rhone Alpes Regions are:
Lyon

The Beaujolais wine towns

Saint-Etienne

Valence

Annecy

Roanne

Vienne

Bourgoin-Jallieu

Bourg-en-Bresse

Aix-les-Bains

Montélimar

Grenoble

Chambéry
Note: Grenoble and Chambéry being mountain cities are always few degrees cooler than the rest of the cities of that region, and get more snow in the winter being at the foot of ski stations.
The average temperature in the Rhone Alpes region in winter is 45°F and 76°F for the summer.
Southern France
If you are looking for very hot summers and warm winters than nothing would be better than southern France.
The south of France is the only area where cactus grow in France, because of the large amount of sunny days, and warm to hot temperatures all throughout the year.  It basically never snows in winters in the south of France, except maybe on very, very rare occasions.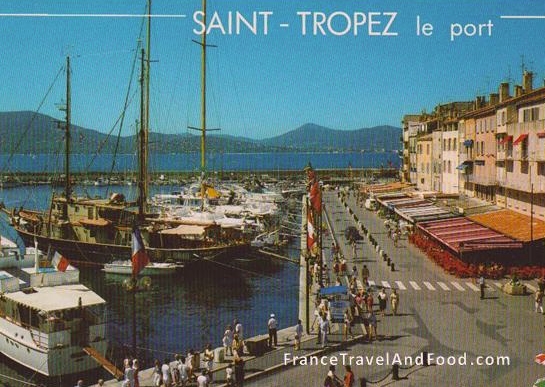 Main cites of the South of France
Nice

Marseille

Cannes

Montpelier

Bordeaux

Perpignan

Carcassonne

Toulon

Avignon

Antibes

Eze

Menton

Saint Tropez

Sainte Maxime

Grasse

 
The average temperature in Central France in winter is 53°F and 82°F for the summer.
What to Wear Depending on Where you Go?
When traveling in Northern France, even in the summer, always take a sweater or light jacket with you.  The weather is always more unpredictable in the north and you can expect cooler days even from May to September.
This said, if you do travel in the northern regions such as Paris in the summer, bring along summer clothes as well as it can also get warm to hot such as it was this past summer.
When traveling south of France in the summer you should need to bring an warm clothing as you can expect to be warm and even hot.  As you approach the beaches, however, you should always be able to feel the breeze.
The beaches of the north west, will always be cooler than then beaches of the south east even in the summer.
Never heard the French weather man? Here he is. If you can understand the weather man it means that you're fluent in French.
Please, leave your input and comments below!