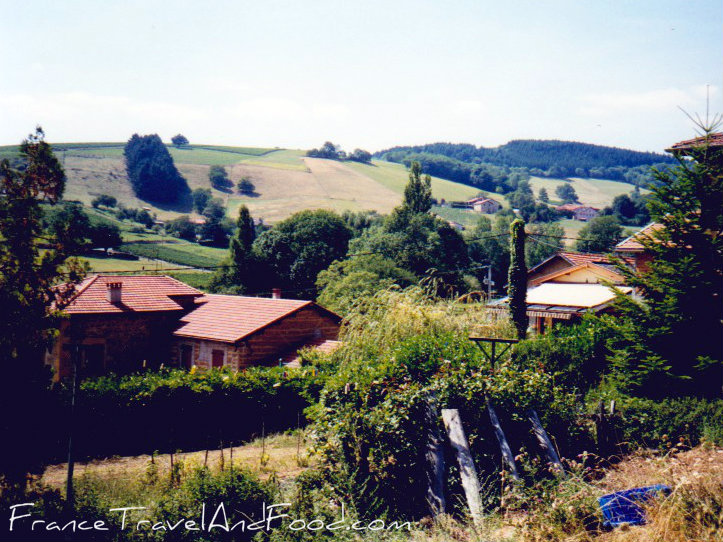 If you'd asked me what is Monts du Lyonnais, I would tell you that it's home.  I was born and raised in this region, and I truly believed that where  you are born and raised marks you for life.  Because I grew up in this region I have always have a very strong love for country sides, nature and the outdoor.
You could put me anywhere in places like the ones you see on the pictures and I'd be totally happy!  Even though I've lived In Paris for five years, and another five years in New York  I have always been and always will be a country nature person.
In this post I wanted to introduce you to the region of Lyon better know as the "Monts du Lyonnais" (the mounts of the Lyon region).
What is Called Monts du Lyonnais?
The Monts du Lyonnais is the western area surrounding Lyon, and includes two departments; the Loire and the Rhône. Basically it includes every cities, towns and villages between Lyon, Roanne and Saint-Etienne which includes the Baujolais region as well.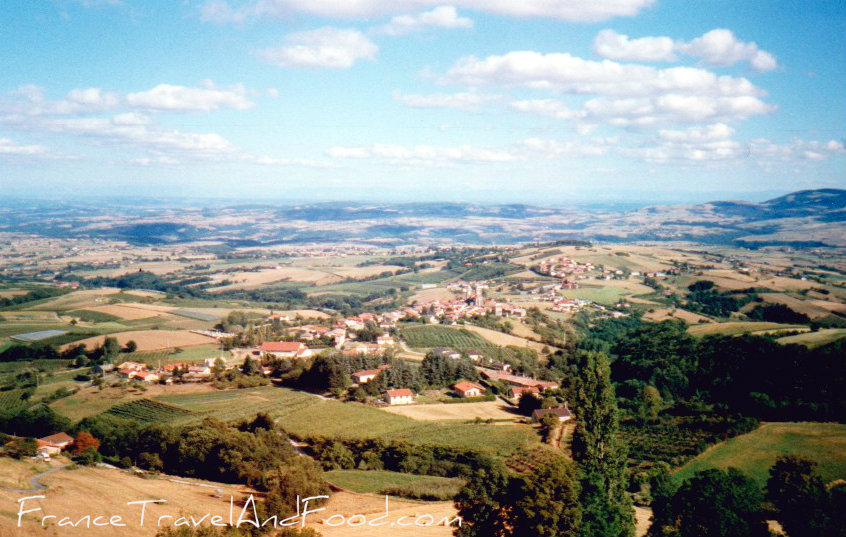 The huge difference between Paris region and Lyon region could be summed up like this… in Paris region everything is flat while in Lyon region nothing is flat.  Thus the name Monts du Lyonnais.  This is why the region around Paris is pretty plain and unattractive while the region around Lyon is just magnificent.  No, I'm not saying this because it's home, just because it's true.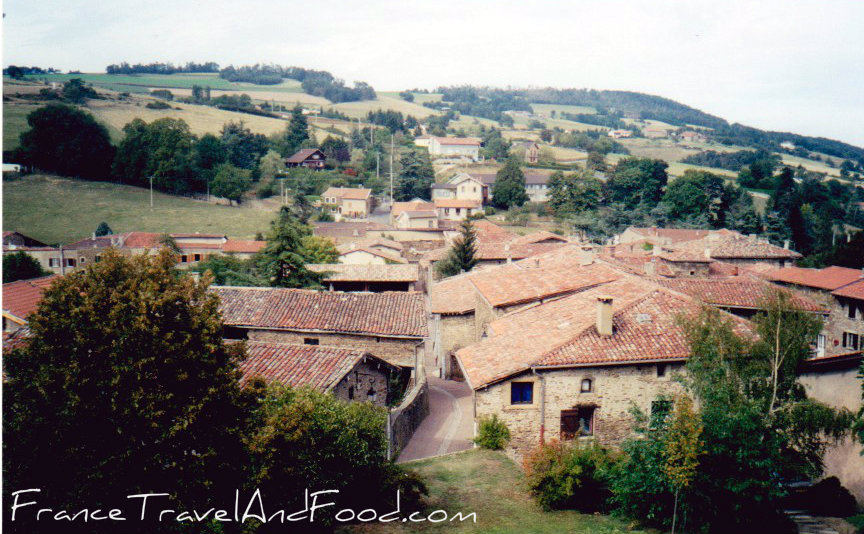 Plenty of Hills
There is basically no town or village that is flat in the Monts du Lyonnais region and that's what makes it so interesting and look so beautiful.  I grew up in a quite little village built in a small mountain with two villages down below and four above. The road was all up hill (or down hill) zigzags and the perfect work out for cyclists.  This is why the Monts du Lyonnais region is toughest regions for the Tour de France racers.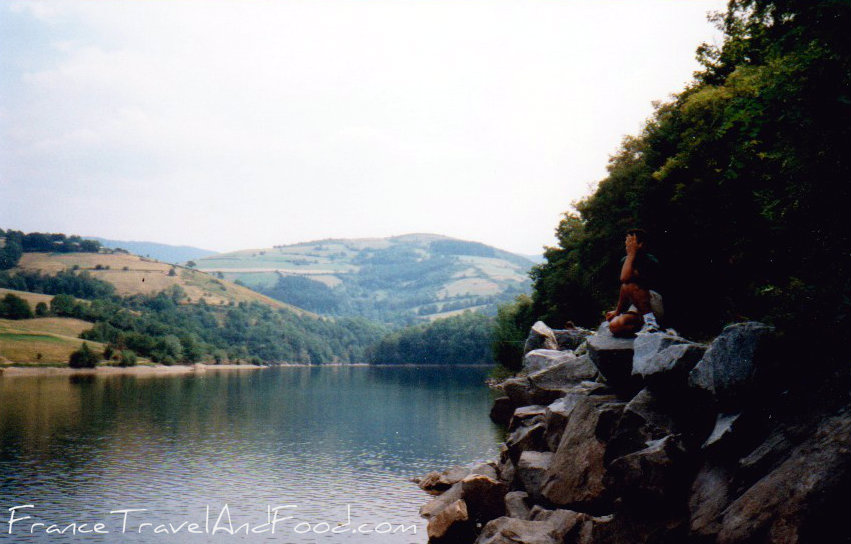 When you stand on the hills of the Monts du Lyonnais and do a 180° turn you see a chain of small mountains all around you.  From most of those mountains you have a view of Lyon way down below.
I remember going on to of my hill-like garden in the  house where I grew up and just watch the view of the city of Lyon.  I remember that this view used to put me in a meditative state and I could have stayed there for hours watching this magnificent view.  Somehow I never, ever took it for granted.
If you find yourself traveling to France, make sure you come visit 'Les Monts du Lyonnais' where you can enjoy beautiful landscapes, good food and good wine.  In a future post I will talk about a handful of villages and towns that you could go visit.
Sorry for the French speaking without subtitles – Just enjoy the view!
So, What do you think? Please, leave your comments down below…