With spring in full bloom and up coming summer I am going to share some nice seasonal recipes with you guys. Here is my Strawberry-Blueberry Home Made Cake. I hope you'll try it and enjoy!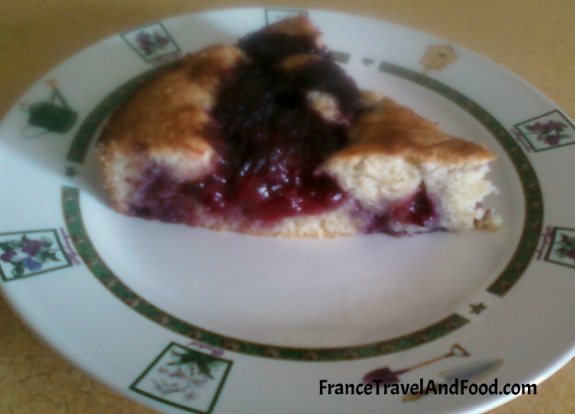 Here is a very easy and fast seasonal cake that I make with fresh strawberries and blueberries.
This is a 12 serving recipe, but if you want to make a smaller cake  you can always use 4 eggs instead of five as long as you always put the same weight in flour, sugar and butter (this is very important) For example,  for my recipe here my five eggs equal 300 grams.
So, here we go with the recipe!
Ingredients
5 eggs (or 250 g of eggs)

300 g of sugar

300 of butter

300 g of flour

a pinch of salt
one coffee spoon of baking soda

1 table spoon of vanilla extract

A punnet of  strawberries

A punnet of blueberries
Preparation of the Fruits
Cut the strawberries in two to four pieces and pour them in a cooking pot with the blueberries.  Add 4 full table spoons of sugar and let cook at low heat until the fruits are soft and juicy.  Turn off the heat and let sit until ready to use.
Preparation of the Mixture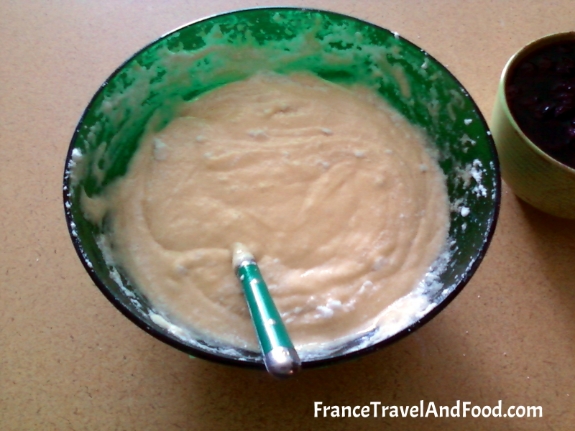 Separate the whites from the yokes into two medium-large bowls.
add a pinch of salt in the whites and beat with an electric mixer until white in color and firm. When done leave it on the side and start the (yellow) mixture.
mix the yokes, sugar and vanilla extract until obtaining a pal yellow mixture. Then add the butter little by little as you keep mixing.  Then adds the flour little as you keep mixing as well.
Once the flour is well mixed in. remove the electric mixer and use a table spoon to pour the whites into the yellow mixture and mix them together in a up and down motion without breaking the whites. (do not stir round and round)
You should obtain something looking like the picture above.
Spread soft butter and flour on one or two molds like I did here, and pour a thin layer of the mixture.  Then add a layer for the fruit mixture and another thin layer of the cake mix.
In my case I didn't have quite enough cake mix for the top later but it really doesn't matter. It still works.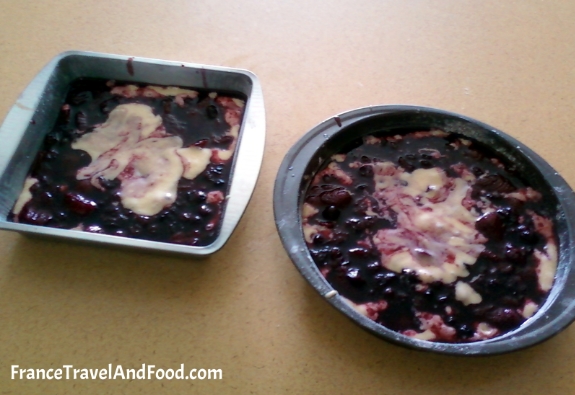 Bake at about 350° for 30 minutes or until the cake is golden in color.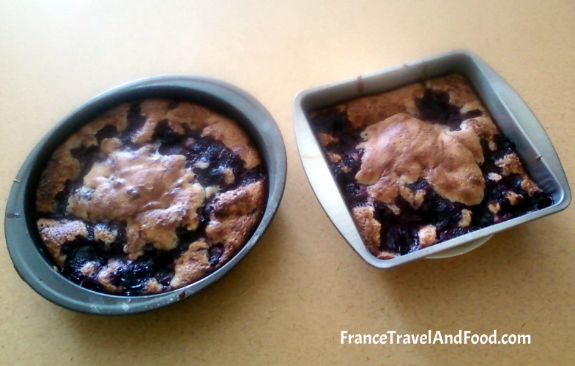 Wait until the cake cools off before serving.  I hope you'll enjoy this delicious strawberry blueberry home made cake. It is really delicious.
So, are you going to try it? Please, let me know what you think in the comment area below!