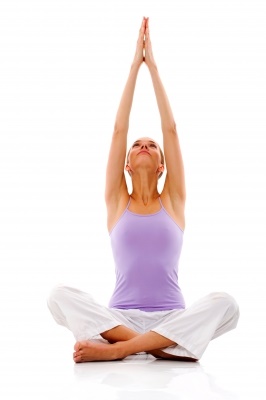 Why do people find it hard to keep resolutions past January?
Resolutions are notorious do be dropped rapidly. Statistics show that most resolutions don't hold until February turns around.
But what are the core reasons for this?
Why resolutions have a tendency to be dropped that fast even if we seem to be very motivated when we start off with them?
People don't keep resolutions and goals they set for themselves mostly because the only action they're really taking is "saying" that they're making a resolution, but they actually never truly act on it, or at least not in a way that could truly help them keep their own promises.
So, let's see how you can keep those resolutions and goals if you've made any for this brand new year.
Keep this list handy at all time if you want to be able to keep those resolutions of yours.
1-     Keep your Resolutions Realistic
For a goal to be met and kept it needs to be realistic to start with.  Realistic doesn't mean that I'm telling you not to dream (l love big dream goals), but they may still be a step further than where you are right now, so just back up a little and work towards it.
This is how…
Let's say you are climbing a 10 step stair case, and you need 10 seconds to go from step 1 to step 10. If your goal was to be on the top of the stair case in 10 seconds, it would be a workable goal, and you would be able to work it out step by step until you reach your last step 10 seconds later. It would be a realistic goal.
On the other hand, if your goal was to be on step number 10 in only 4 seconds, while it might be possible for some people to do this, that may not be a realistic goal for you at this point.
Do you get what I am saying here?
When you make a resolution, keep this simple illustration in mind. Keep goals realistic to you at the time you're making them, because the more realistic they are the most likely you'll be able to keep them.
2-     Have a Weekly Check Points
When passengers' planes take off from an airport, anywhere in the world, with the intent on landing in another city, country or continent, they don't just fly mindlessly until they reach their target destination.  No, they go through specific check points.  That's how air traffic controllers are able to keep track of the progression of a flight, and that's also how they know if the plane has gone off track or even if something wrong happened.
To make sure that you are on track with your resolutions, have a weekly mandatory check point, where you are going to analyze where you are with your resolutions and goals. Decide of a specific day of the week where you can check if you are still on track, if you went off track or cashed somewhere.  This could really improve your resolution keeping by a good 80%.
Just make that appointment with yourself, and check where you are each week on the same day.  If you went off track, reposition yourself and keep going. Since you're checking every week, even if you've dropped off, you can get back on track much easier as if nothing happened.
3-     Have Someone who Holds you Accountable 
Now this only works if you are serious about having someone accountable to your actions, and if they are serious as well.
When picking someone to be accountable to make sure you're keeping on track with your goals and resolutions, you should pick someone who is tough enough, and who's not going to buy your excuses easily.
In case you'd like to know, I'm very tough, and if you want me to help you be accountable for your resolution keeping, I can do that for you.  That's not something that's going to take me much of my time, which is already a bit limited.
All it takes to do this, is ask someone you know you can trust to "check point" with you and make sure you're still on track. If not, they should be able to motivate you, in whatever ways they want to. In a nice way, or in a rough way.  Whatever works best.
4-     Join or Create a Meet up Group
You could join or create a meet up group with people of the same mind and goals as yours.  I know this one might be a little more difficult to materialize, but at the end of the day it's going to be based on how much will and efforts you're going to put into it.
I am aware that a group can only stand by the commitment of its members, but maybe you could learn how to attract the right people to your group,  and use your intuition to feel if they're a good fit or not.
5-     Keep a Journal
Keeping a journal of your goals and their progression is an excellent way to keep your them going. Write about your progression, what you've done according to plan, and what you haven't been able to accomplish yet, what your feels are about your progression or lack of it, etc.
Write about what you'd like to improve, and how.  Write about anything pertaining to your goals.
Writing about your goals daily is a perfect way to keep them in your face constantly.
6-     Visualize your Resolution
A resolution or goal has to have a face. What I mean is what does the end result looks like for you?
Whatever that is, visualize it the best way you can. See it, feel it, touch it, taste it, smell it… as much as you can.
The more you keep your end result in your mind's eyes, the better chance you'll have at keeping your resolution going.  Visualizations will help you with that.
7-     Do not Tell Your Resolutions and Goals
I know that it can be tempting at times to tell people around you what your goals and resolutions are, but for the most part, it's a pretty bad thing to do.
Why?
Because if by any chance anyone you tell has a negative comment about your goals it will be something that your subconscious mind will get pretty quickly and it can really make you fail before you even start.
So a resolution safe-guarding thing to do is Not to tell anyone around you, unless you're on hundred percent sure that they'll back you up.
So, there you have it. I hope you can follow up with those 7 tips to keep your goals and resolutions once and for all!
Your turn now. Please, leave your thoughts and comments below.