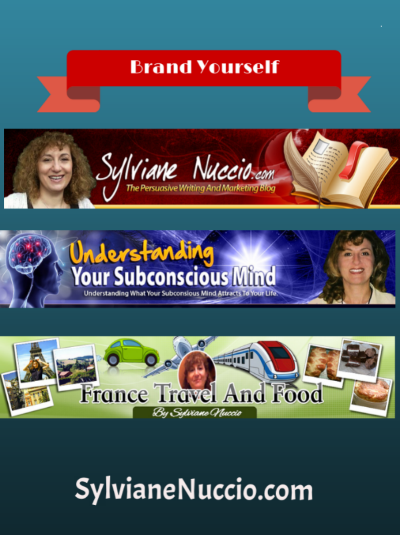 Type any search term in your favorite search engine, and chances are that among the 10 first search results you will find at least one blog. Often times several.
The reason for this is that blogs are a huge part of the internet world nowadays.
I remember that when I first started blogging back in 2006, while many people had already tapped into the blog, it was still something new for most people who are actually blogging today.
Little by little, the blog has become first row of the important platforms of the internet.
While web 2.0 sites such as Squidoo, Hubpages and others were in back then, they now take second place after private blogs, because people have come to understand that there is nothing like home, so to speak.
While you're trying to figure out the what is at times ridiculous rules on Squidoo and/or Hubpages and other Web.2 sites, you would have created a knock out blog post that could be the answer that someone was looking for.
Indeed, when it comes to promoting your image, and your business, why would you waste your time anywhere else than your own private blog?
In this post, I wanted to examine 5 main reasons why blogs are so important to your business and the internet today. So, sick with me for the next 10 minutes and read on.
1 – Your Blog is your Branding Tool
I don't care how much time and energy you spend on social media – and we know how much we need to in order to spread our wings – our blog is where we can brand ourselves first, before we go spend time on social media.
As a matter of fact, social media feeds on blogs.  I mean, how many times do you see a tweet with a link that lead to a blog post? But that's not only the case for Twitter, for sure, that's pretty much the case for all social media platforms.
As opposed to Web 2.0 where there is so much restrictions now, your blog allows you to freely brand yourself by expressing what you want people to know about you and your business. What you're expert at.
When people see you as an expert at something they'll start following you, and your following brings your popularity up among people and search engines as well. That's how you brand yourself with your blog.
2 – Your Blog is your Business Headquarter
Your blog is your business headquarter.  Of course you can have a website for your business, but what's a website without a blog where you can actually show your market, what you can offer by way of example of what you can do?
No matter what business you're in, when posting a weekly article that features your expertise in your niche, you are showing people that you're the right person for the hire.
As I always liked to say, your blog is your store. That's why just like a store it should be attractive and organized in such a way that people can look around and learn more about the store's owner and what he or she has to offer to them.
Learning some basic SEO and keyword insights will put your store in traffic areas where you'll have more chances of having lots of people finding it and coming in.
Since your blog is your store/headquarter, you can gather everything about your business there.  That's why it's important that you have a nice display and that your blog is user friendly.
3- Your Blog is your Anchor
If you don't have a regular website, and many of us don't, your blog is your anchor. It's where you can refer people asking you questions, as well as potential clients in your marketing campaigns or marketing tools such as free reports or eBooks you've written. Always have some links to your blog on there.
For example, when I pitch potential clients on press release sites, I refer them to some of my press releases posts to show them that I know what I'm talking about. What better place to refer those individuals or companies, than my own personalized blog?  Would I look as professional if I'd referred them to an article on someone else's site? Not a chance!
If you had a blog about dog training, you could refer your potential clients to a blog post where you discuss a specific side of dog training.  If you would want to pitch someone for your SEO service you could refer them to some of your blog posts where you discuss SEO tips.  The choices are endless.
4 – Your Blog is your Creativity Nest
Your creativity can go wild on your blog, unlike any other platform online. When I say wild, I mean it in a good way, of course. Where else can you publish an interview, a product review, invite a guest to write in your stead, create an infographic, publish a survey, or write about a rant of yours? Nowhere else than your blog.
When it comes to blogging, the more creative you will be the better it will be, the better.  The more creative you are going to be with your blog, the more likely it will become a popular one,  and thus bring more money to your business.
Just look at some of the most creative blogs you know out there, and see how popular and successful they are.  There is no limit to creativity, the more you us it the more efficient it will become.
5 – Your Blog is your Business Model
Value
You can use your blog as your business model because it can help you deliver valuable content.  If you deliver valuable content, you're giving value to your potential customer or client.
Target Market
Your blog can help you figure out what your target market really is, by investigative who is searching for your terms and topics.
Problem Solving
With your posts, you can help people solve some of their challenges and answer their questions.  If you're doing it right, you can build relationships in the process, plus acquire and keep your potential customers.
Revenue
In the end if you do the above the right way, your blog will help you generate revenue. Whether you're offering a product or a service, your blog is going to be your business model platform that's going to generate more and more business for you.
Conclusion
Don't forget these 5 important elements that a blog can bring to your business. Nowadays, not only online businesses, but all kind of businesses have come to understand that having a blog has a double positive edge. On one hand it brings value to the potential customer and on the other hand it brings more clients, customers and revenue to your business.
You'll have nothing to lose by having a blog.
I hope you enjoyed this post and that it will help you see the potential of your blog, or motivate you to start a blog.
Please, leave your thoughts and comments below.