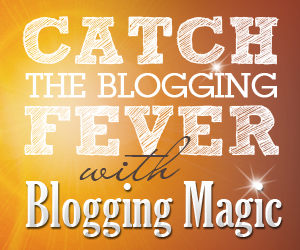 Can you imagine that there is a new blog on the internet every half second! Yes, that's over 3 million new blogs each and every month. Those numbers are so huge that they're almost hard to believe.
With that in mind, does that mean that every new blogger knows what to do with their blog? Does it mean that they've got the basis about blogging to insure that their blog will last and grow? I can assure you that the answer to these two questions is NO.
The fact that so many new blogs come into the scene each day, is not a guarantee that those blogs will stand the test of time (as a matter of fact I knew of quite a few that have come and go), and the reason why, it's because many new bloggers (not to say most new bloggers), have absolutely no idea about what it really takes to create, maintain, oversee and promote a blog.  Unfortunately, if you don't have a clue about any of those things, you won't stand a chance and you might get discourage before you even start.
On the other hand, you may be someone who already has a blog, but you're feeling stuck, because you can't seem to be able to figure out what to do to promote your blog far and wide, and your traffic is showing the effect of this.  So, even if you have come thus far, you're asking yourself if you should keep on going or throw the towel already.
Or yet again, you may have a great blog and some type of traffic, but you're still looking for that perfect strategy that's going to help your blog grow and grow on a regular basis. I have to admit myself that I am in such category.  I wish I had that perfect strategy that I could apply day in and day out and see my blogs grow like mushrooms. Now I know that some of the folks reading this blog, feel the same way.
Well, I've got some news for you!
If any of the above applies to you, here come some help for you!
Here Comes Blogging Magic
If you are a reader of this blog, you know that I do not promote products often at all, and if I do, it's because I know the product well or at least I know the creator(s) of such product and I personally trust them.
Well, as recently as yesterday, I spend 2 hours over the phone with both Donna and David Merrill to chat and interview them about their brand new product called Blogging Magic (affiliate link).
I asked them a few questions that I felt you might like to know the answers to. So here we go…
With so Many Blogs out there, does the World Really Need another Blog? And Particularly Mine?
Well, according to David Merrill, do you know that in the marketing world it's always a good thing to do whatever other people are doing? Why? Well, if so many people are doing it it's because there's lot of demand for it.  Blogging is has a huge market.
For example, Facebook has already over a billion members, but does it mean that because there're already so many people there, you shouldn't be on Facebook?  Of course not. Even though there are already over a billion people on Facebook, chances are that if you come on there you'll be able to create a following of your own.
Now to take another example that David mentioned, let's take pizza restaurants. There're a lot of pizza places out there, aren't they? Yet, there are new pizza places opening each and every day as well.  Are they going to be able to create a clientele? You bet they are. People love pizzas. As a matter of fact, you'll have more success with a common pizza place, then if you were to open a less common type of restaurant.
Well, it's the same thing with blogs. People love blogs, and no matter how many blogs there are out there.  If you do things right, you'll find people who will appreciate your blog.
What About if I don't Like Writing?
Now, this is a question I've asked David and Donna, as I was thinking of someone I know who can't resolve himself to start a blog, because he doesn't like to write.
Well, David says that if you don't like to write, you need to know that written content is not the only content type that you can put on a blog. For example, you can create video tutorials instead, or you can hired someone (such as me) to write the content of your blog for you.  Of course it all depends on what you can afford, and, you could do a mixture of both.
What will I Learn with Blogging Magic?
OK, I've just picked a very small list of all the things that will be available to you on Blogging Magic, but here are few of them…
1)      For one thing, Blogging Magic will teach you to start blogging correctly from the get go, and thus, avoid all types of downfall mistakes that new bloggers are making all the time. You'll learn how to set your blog correctly, how to host your blog, and how to set up all the details that all blogs need to be able to run smoothly.
2)      You will learn how to get the right domain. This might seem easy enough, yet you could be making a huge mistake just by choosing the wrong domain name for your blog. I've done that and many people have too.
3)      You will learn how to brand yourself and become an authority, an expert and a team leader in your niche.
4)      You will learn specific strategies to get traffic and increase that traffic over time.
5)      You'll be learning how to build an email list. A must for any blogger.  And on top of that you will learn how to make sure your emails get opened.
6)      In order to create a list, you need a good opt-in form, and you will learn how to create a killer opt-in form with Blogging Magic, as well.
7)      You will learn how to use social media the right way to promote your blog…
and much, much more…
As a bonus you will also have …
Access to David and Donna's Private Facebook Groups
Benefit from one-on-one consultations where you'll be free to ask all the questions you might have
Free admission to kick off webinar
And more…
You will the list of all the details on this page by clicking the access now button at the bottom, as well as some testimonials about Donna and David Merrill.
About Donna and David Merrill
Both Donna and David Merrill are seasoned bloggers, and they complement each other so well.
David is more on the technical side of blogging and Donna is more on the relationship making of blogging.
If you are brand new to blogging you'll realize that you are going to need both to be a successful blogger.  Another option you might have is hire someone to do what you don't feel you're good at doing, but you should know at least the basics which you will learn with Blogging Magic.
I met Donna and David a little over 2 years ago, and when I met them, I met them separately on their respective blog.  I didn't even know they were married, and found that out soon after.  I met them through social media and blog commenting groups. Since then, Donna has become one of my most faithful readers of all my 3 blogs.
Donna is a great people person, and she thrives in building relationships online with other bloggers and online marketers. David is a very educated and smart guy who knows his stuff and will explain it to you point by point in a very easy way for you to understand.
Both Donna and David Merrill are good hearted people who want to give a hand to folks who are new online and new at blogging and could use some help.
I want to end this post by saying that I vouched for them and I'm sure that if you choose to purchase any level of their product, you'll be glad you did. If for any reason you weren't satisfy, they offer a 30 day money back guarantee.
So, before you check Blogging Magic out, please, leave you thoughts, comments or even questions down below.