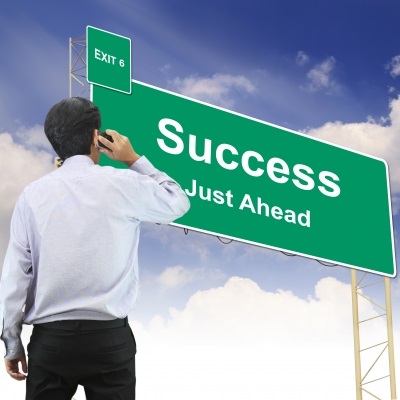 Do you pause and reevaluate yourself at times?
I have done that several times in my life, but I did it again rather recently and decided to make some changes that needed to be made in order to move ahead in my life.
Here are 4 steps that I want you to take if you haven't yet, or if you have forgotten about them.
Lesson # 1 – Never Waste Your Time
I'm so busy these days that I truly think that I'm paying for the all the times I did nothing when I was younger.  I do believe that the universe has a way to get back at you this way.  There is a time to work and a time to rest.  Most people do the work first and rest later. I kind of did the opposite.  I had years and years of carelessness while other people my age were studying hard.  Now I'm paying the price.
Interestingly, I have a friend who is living the exact same thing right now.  He lived on his father wealth for years.  He did nothing during his younger years, he even refused great opportunities, and now he works like a dog.
In this world there is such thing as cause and effect. Whatever you do is never lost into space. It does come back to haunt you.  And when it does, it comes back with a vengeance.
So, my lesson number one here is to never waste your time.  Do whatever you have to do to now, to make your life better and easier later. Not the other way around.  Because by the time you realize what you've done it will be too late to go back.
You can never go back. All you can do is catch up as much as can and as fast as you can.
I know that at times people like to tell themselves (to make them feel better) that it was meant to be.  The truth is that not everything was meant to be.  Some things are the way they are because of our parent's mistakes and our own.
Don't waste your time, and do the important things that you need to do in order to move ahead and forward in life. Do it and do it NOW!
Lesson # 2 – Take a Pause and Reflect
When I say take a pause and reflect, I don't really mean reflect on the past. The past is the past and there's NOTHING you can do to change it.  I meant reflect on your situation today, and think of ways you could use to make a change.
Few years ago I decided that life wasn't worth living the way I was living it. I said to myself either it's going to get better or I don't want this.  I had no interest what-so-ever in keeping on living that way, and I made a lot of changes.
My life took a 180° change, back in 2006 when I took a pause and started reflecting on WHAT was happening and WHY I didn't like it.
Do you take a pause and reflect on where you are right now? Do you like what you see? If you do, congratulations, you've done a great job, and you can pat yourself on the back.  If you don't like what you see, however, it may be time to make changes before it's too late.
Time goes by very fast. When I reflect on my life, I am amazed at how fast the years came and went. Take a deep breath and reflect on what needs to be changed. Once you've figured it out, take action to change it NOW!
Lesson # 3 – Create a Vision of what you Want
Over the years, I've read a record numbers of success stories, and one thing always comes back again and again. Those who truly succeed at what they do have had a VISION.
I know that most people out there really underestimate the power of a vision. That's why most people don't have one.  Let's be honest, most people on the planet have lived their whole lives without a single vision about anything.  We all know some of them, don't we?
But what's a vision, you might ask?
A vision is a precise mental and visual goal 
The mental part of a vision is where you decide "mentally" about the outcome of what you want.  For example, if you have a blog, what do you want your blog to bring you? And I not talking about the money that the blog itself can bring you. Blogs don't make money.  I'm talking about the fact that your blog can be the "door" to you million dollar income revenue.
Here is how you can create a vision as a blogger/business owner.
First – Decide (mentally) what you want to accomplish with your blog.
Second – Write it down in details. For example you could write it step by step.
Third – Use a vision board to go along with your mental vision and written affirmations.
When you have all three of them well round up, you're set to hit big.
I know a young blogger who did just that, and he went from zero revenue to 6 figures in 3 years.  How? It's his vision that led him to take all the right moves. Visions are important, guys!
For those who want to call this luck, let me tell you, there is no such thing. His vision, actions and hard work are what did it for him. He basically followed the 4 essential lessons of success that I'm mentioning here.
I'm talking about bloggers here because many of my readers are bloggers, but this can apply to anyone, no matter what your business or goals are.
Lesson # 4 – Go Ahead and Do it!
Of course, lastly, but surely, there's that taking action part that needs to be taken, doesn't it? If I didn't get up at 4:00 AM this morning that post would have not been written. At least not on time.
So, I had two choices this morning; either I'd stay in bed and the hell with this post.  It's just a blog post, after all!
Or, I could get up like I did, and use my brain when it's at its BEST efficiency, write the post and publish it in due time. I woke up with the whole idea of the post in my brain, because my subconscious mind went to work while I was sleeping.
Small or big, decisions are all the same.  We make them every day. We either do or don't do something. But depending on whether we choose to do them or not, does have a repercussion on the results that we are getting.
Go ahead and take the actions that you need to take NOW!  And move forward and towards where you want to go.
I hope you enjoyed those 4 essential lessons that lead to success.
Your turn now.  Add your comments and reactions below!
Photo Credit: FreeDigitalPhotos.net
I hope you enjoyed this post, and will start applying those tips now. Please, let me know what you think and add your thoughts down below in the comments.
If you found this information valuable and would like to share it, you should add the RSS feed of this blog to the social media sharing platform of your choice.
The feed is https://www.sylvianenuccio.com/feed/
Don't forget to add "via @LifeCoachingPro" to tweet, so I can thank you.