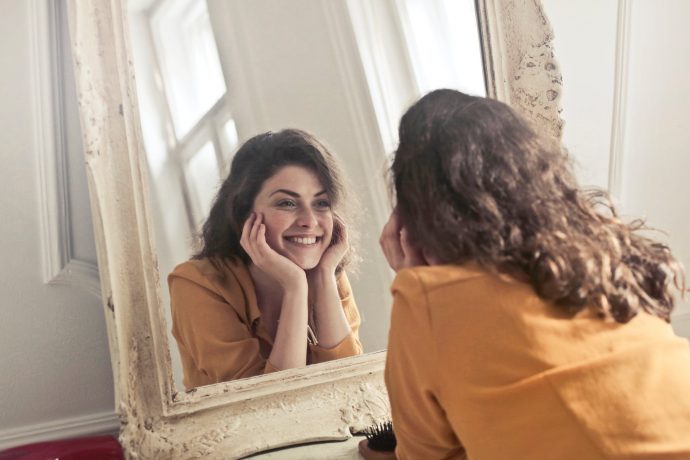 Let me ask you this one more time; how important is your ego to your level of success? What would you say?
But first, what is the ego exactly?
Even though some people like to make it complicated, the dictionary itself gives us the very simple definition of the ego: "A person's sense of self-esteem or self-importance."
Just like in the case of money, some people like to make the "ego" the bad guy. You'll often hear or read, let your ego get out of the way. So, for them, the ego is a bad thing, but it's not.
The ego is just that; our sense of self-esteem and self-worth.  In other words, what we think of ourselves.
So, how is your ego doing?  It's very important to check our ego.
This article will attempt to give you some light on what the ego really is and why we need to have a "healthy" dose of ego to be successful.
How is Your Ego Doing?
Did you know that for most of us, our ego is based on the manner in which they were raised, our education, the social class in which we grew up, and our occupation? So it is fair to say that the ego is mainly based on outside factors.  In other words, we are not born with an ego, it's something that takes shape as life goes on, but it does start very early.
Sadly, someone who grew up poor will have a very different ego than someone who grew up rich. A lawyer will have a different ego than a warehouse worker. Someone in management will have a different ego than someone who has never managed anyone.  This is just the way it goes with ego.
That self-esteem and self worth that's attached to self varies greatly from one person to the next. People's ego vary as much as their body shape or fingerprints. Each individual is going to have his own ego depending on where he's coming from socially, culturally, emotionally, and psychologically.
However, when it comes to our body shape and fingerprints we can't help that much, but when it comes to our ego, it's just a trick of the mind.  Nothing else.
If your ego is not serving you in life, it can be transformed at will.
Probably not from one day to the next and certainly not on its own, but if you wanted to transform your ego, you could.
What Have you been Tricked to Believe?
Most of our beliefs are just that; tricks that our mind plays on us.  What you believe about YOU, your ego, is a total machination of your brain, based on the data that was giving to you very early in life.
Is any human life more important than another? Well, if it was, it would only be in the mind of some crooked people which ego have so much tricked them that they have become figuratively blind and deaf. There is little hope for such individuals unless they take a good look at themselves and realized their problem.
But to answer this question, the truth of the matter, is that every single human being is a miracle. A creation of God, so to speak, which has the same important value as the next person. And by the way, it really doesn't matter if you don't believe in "God". It doesn't change anything in the matter.
If you take a life, you are going to go to jail, right? They are not going to ask you if you believe that you are superior to that person or if you believe in God.  The fact is that that person's life is valuable, and you'll for pay the price for it.  That's why murderers go to jail.
Now I don't want to make you depress with this example, but it really illustrates my point so well. No one is more important than you, and you are not less important than anyone else. The truth is that each one of us is important and valuable. Don't let anyone tell you otherwise.
Only your ego may sometimes trick you into believing that you are not important because it needs to be adjusted.
Is the Ego Bad?
As I mentioned at the beginning, for some reasons, some people like to call the ego evil, something that's in the way and that we must get rid of.
What they don't understand is that you CANNOT get rid of your ego.  You couldn't get rid of your ego any more than you could get rid of a single cell in your body, because whether that ego serves you or not, it's there to stay.  What you can do, however, is fix it, so to speak.
Your ego is not evil, but it either serves you or not. There are actually only three reasons that your ego is not serving you:
1-     You 're thinking that you are inferior to others (and that could be more or less conscious).
2-     You 're thinking that you are superior to others.
3-     You're seeing  other people as either superior or inferior to others.
If you have any of such issue, it's not that your ego is evil; it's that your mindset is detached from reality. It means that you've got some personal development to do.
It means that you need to work on yourself to align your ego with your true self.  I know that all this may sound way up there for some of you reading this type of material for the first time, but I will explain further so you will get it.
How Can you Evaluate your Ego – The Mirror Test
What do you see when you look at yourself in the mirror? And I'm not talking about your face features here.  The mirror test is really a good test to help you feel how high or low is your self-esteem.
Who do you see in the mirror?
Would you feel any different about that reflection in the mirror if you had a better job?  More money? Lived in a more beautiful home? It's very important that you actually stand in from of your mirror and look at yourself and analyze what you see. Take a few minutes and truly analyze how you feel as you're staring at yourself in the mirror.
If you feel low – if you sense a low self-esteem is looking back at you – imagine yourself to be who you really want to be.  Imagine that you have everything you've ever wanted, but most of all you need to FEEL it.
If possible, put little notes on your bathroom mirror as a reminder of how to feel each time you look at your reflection. You can put notes such as " (your name) you are worth it "(you name) you are whole and abundant," "(your name) you are loved, respected, whatever adjective you can think of that will bring you up."
Talk to yourself looking at yourself in your mirror and tell yourself that you ARE who you want to be as if it was already here.  Try this exercise 5 minutes in the morning and 5 minutes in the evening. You'll be amazed at what this simple exercise can do.
How Important is your Ego to your Level of Success?
Your ego is very important to your level of success.  Truly successful people tend to have a very healthy ego; not thinking that they are superior to others, while being totally aware and owning their self-worth.
It's impossible to be truly successful financially, socially and your relationship if you don't have a healthy ego.
You can't spend the rest of your life thinking little about yourself and expect to be happy and successful in any area of your life.  So if you feel inferior to anyone else around you, boost up your ego by trying the mirror exercise and check yourself out after a week or two, and let me know how you feel.
If you have any question, I'm only an email away!
I hope you enjoyed this article, and will start applying those tips now. Please, let me know what you think and add your thoughts down below in the comments.
Sylviane Nuccio